The School of Hospitality and Tourism - Hue University was honored to receive the Certificate of Merit from the Vietnam Prime Minister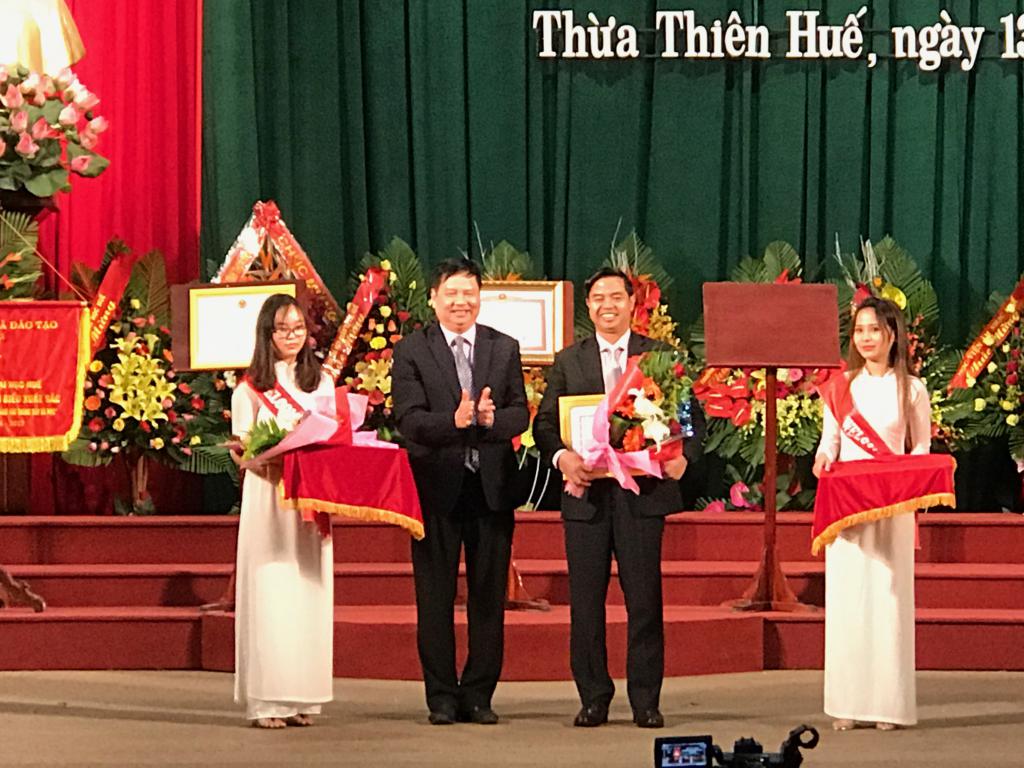 The School of Hospitality and Tourism - Hue University was honored to receive the Certificate of Merit from the Chairman of Thua Thien Hue People's Committee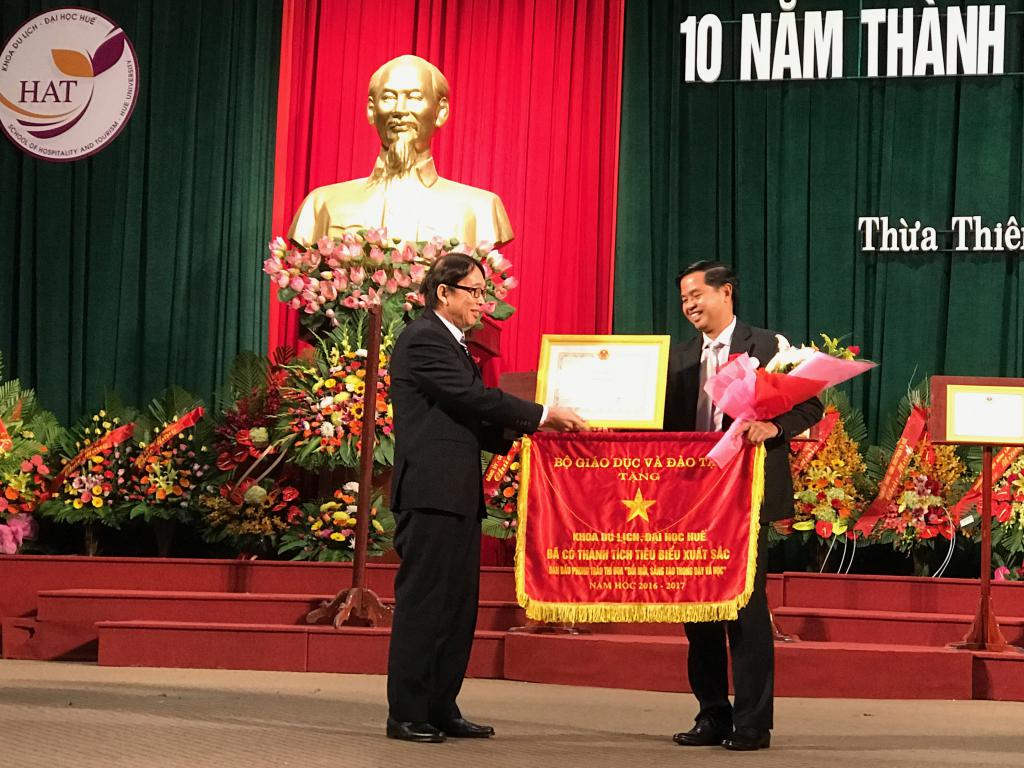 The School of Hospitality and Tourism - Hue University was honored to receive the Emulation Flag and Certificate of Merit from Vietnam Ministry of Education and Training.
The School of Hospitality and Tourism - Hue University was established in 2008. From a program at the beginning, up to now, the School has 11 undergraduate programs and 1 graduate program in tourism and hospitality.
Along with the increase of the programs, the number of students of the School of Hospitality and Tourism has increased rapidly from 120 students in the first academic year (2008-2009) to 700 students 2 years later in the academic year 2010-2011 and more than 2,000 students 10 years later in academic year 2017-2018. The faculty of School has grown continuously in terms of quantity and quality. The number of staff is currently 108, of which 72.22% are lecturers, 64.10% are lecturers with graduate degrees (03 associate professors, 06 PhDs, 41 Masters). In terms of departments, the number of departments of the School of Hospitality and Tourism is 5: Tourism studies, Hospitality Management, Event Management and Service Marketing (EM&M), Travel and Tour operations, Information Technology and Communication in Tourism (ICT). Besides, there are a Center for Practice and Corporate Partnerships and four administrative offices.
Sticking with the target "Quality makes a difference", School of Hospitality and Tourism - Hue University focuses every effort in improving the content of lessons and teaching methods, and developing a cooperation network with domestic and foreign organizations and enterprises in order to improve students' knowledge, professional skills and command of foreign languages. Professional internships and management internships of School of Hospitality and Tourism students are highly valued by domestic and foreign enterprises. This activity is fully sponsored by partner enterprises, which helps learners to cut down considerable expenses. The percentage of students who have good academic achievements is increasing every year. The graduates with good and outstanding remains high at 94-96% through cohorts.
From the academic year 2018, the School of Hospitality and Tourism is allowed to apply a special mechanism in accordance with the Official Letter No. 4929 of the Ministry of Education and Training dated October 20, 2017 for the 2 undergraduate programs, namely Hotel Management and Tourism and Travel Management. The distinctive features of the training programs under the specific mechanism is the close cooperation between the school and enterprises and outside experts in the training process to increase students' internship duration at the enterprises, which shall not be less than 50% of the total duration of the training program.