On 2.8.2016, at Hue University Conference Hall, the forum Study in France 2016 with lively presentations and useful information attracted more than 150 participants. Hue University was one of the four locations where the forum took place.
Dr. Truong Quy Tung, Vice President of Hue University confirmed the close and continuing collaboration between Hue University and French Embassy in Vietnam and Francophone University Association AUF and highly valued their support to Hue University's students. Dr. Truong Quy Tung also recommended participants to take advantage of this chance to ask for information which will elliminate obstacles and shocks when coming to France for the first time. Mr. Olivier Ngo, Campus France, French Embassy in Vietnam hoped that participants would sieze good chances to come to study at well-known universities in France in order to develop themselves, to become an honor to Vietnam.
This is the eleventh forum that Campus France Vietnam, the bureau of the French Embassy in Vietnam in charge of the mobility of Vietnamese students to France organized in cooperation with the Union of Vietnamese Students in France. With the motto "We share, You succeed", the forum chaired by former and current Vietnamese students in France inspired, and oriented prospective ones.
The content of the forum included Study in France, Administrative processes, Institutional offices, Housing, Daily student life, luggages, etc. Besides, the forum organizers and sponsors provided face-to-face consulting at their information desks.
Some pictures at the Forum: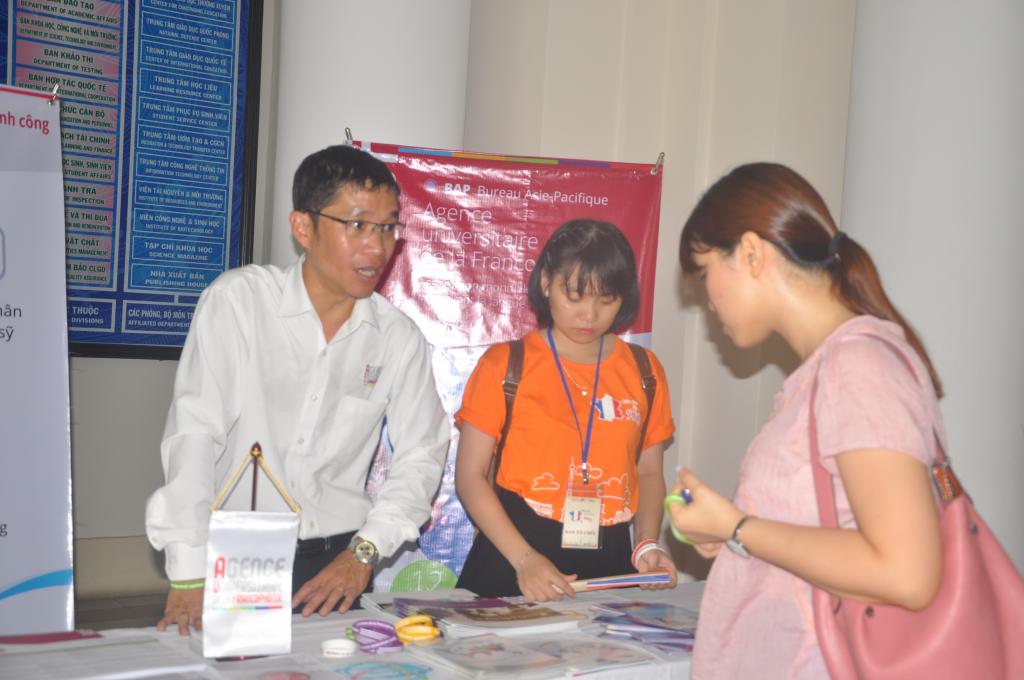 Thanh Hương