On October 29, 2017, at School of Physical Education of Hue University, the Youth Union of Hue University in collaboration with the Youth Union of Can Tho University held the final English contest for students of Group 3 of Star Awards 2017. Present at the contest were Dr. Do Thi Xuan Dung, Vice President of Hue University; Mr. Nguyen Thanh Tung, Secretary of the Youth Union of Can Tho University; Vu Thanh Huy, M.A, Secretary of Hue City Youth Union, contestants and numerous students.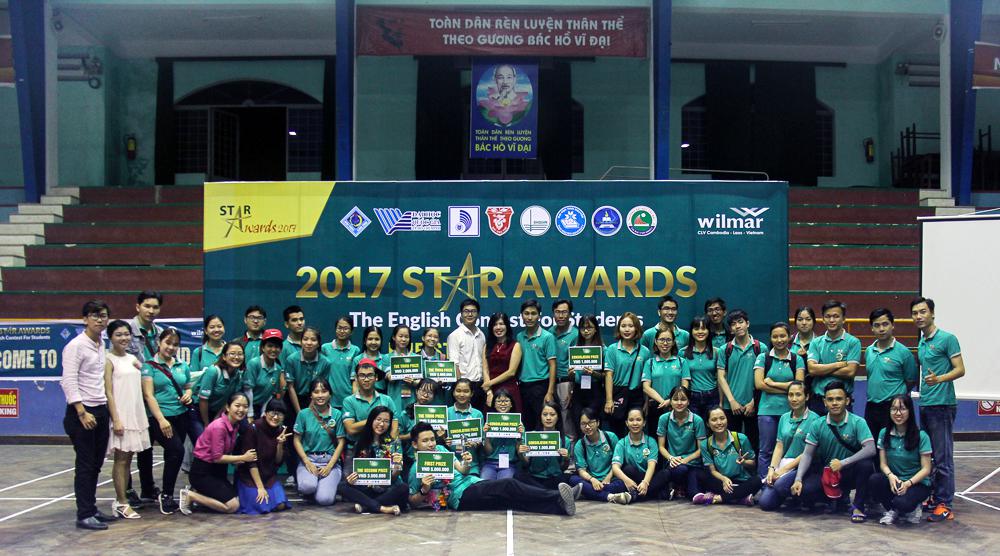 Organizing Committee and contestants
The Student English Contest - Star Awards 2017 were organized by Cantho University Youth Union in cooperation with the Youth Unions of the national universities, regional universities, key universities and Wilmar CLV Group in order to provide an opportunity for students to practice foreign languages, social skills and enrich students' knowledge; to tighten the friendship and cooperation among students of VNU, regional universities and key universities of the country; to increase cooperation opportunities and strengthen connection between enterprises and universities in improving the quality of students - the nation's future labor. In addition, the contest created a playground for foreign language learners; Raise awareness of students about the importance of foreign language in learning and employment in the future; Strengthening social knowledge and integration skills for students, especially cultural identity of Vietnam, ASEAN community, business culture in global integration era.
The contest took place from September to November 2017 through four rounds: Online Starship, Offline Star Wars, Regional Finals Starlight and National Final Star Union. Candidates participating in the contest had the opportunity to experience the cultures of various countries and locations of Vietnam; To visit the most modern production lines of Wilmar CLV Group; To join useful soft skills training; To visit famous universities of Thailand. Especially, the contestants had the chance to receive the prizes with the total value of up to 400 million VND.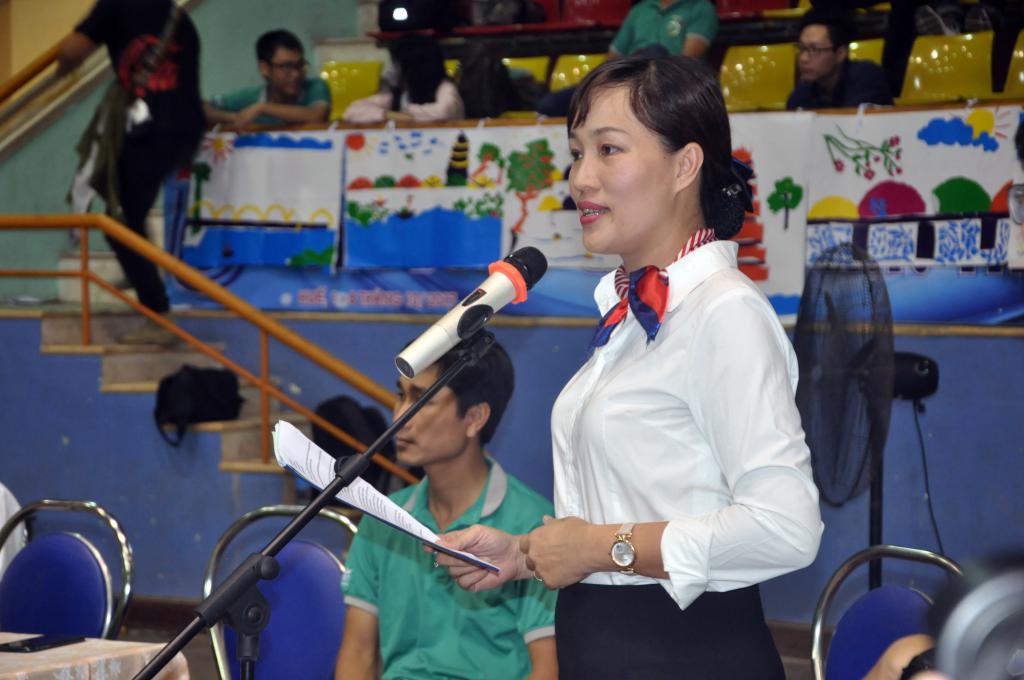 Dr. Do Thi Xuan Dung, Vice President of Hue University attended and delivered her speech at the final contest
The candidates participating in the second round of Offline - Camping day were answering questions in English in the format of yellow bell ring.
Results: The two contestants, Pham Nhu Hien, University of Medicine and Pharmacy who won the first prize and Le Thi Tam Anh, University of Pedagogy who won the second prize, were selected to the national final round which took place on 11/11/2017 in Can Tho City.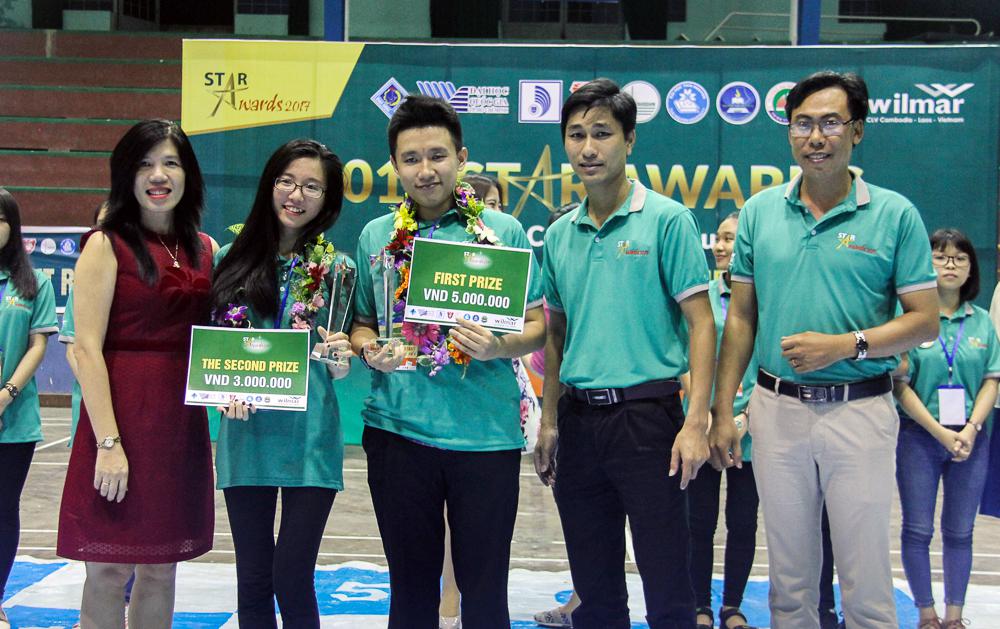 The Organizing Committee presented to the two contestants the first prize and the second prize in the final round of the third group of the contest.
Reporter: Tran Duc
Translator: Thanh Huong