On October 31 and November 1, 2017, SHARE Policy Dialogues with the theme "Capitalising on ASEAN: Internationalisation Strategies for CLMV Universities" (Cambodia, Laos, Myanmar and Vietnam) in the framework of ASEAN and the European Union (EU) Support to Higher Education in ASEAN Region (SHARE) Programme, took place in Vientiane, Lao PDR, with the support of the ASEAN Secretariat and the Ministry of Education and Sports of Lao PDR. This event brought together around 100 university managers, education policy-makers, and students from CLMV countries, as well as from other parts of ASEAN and the EU.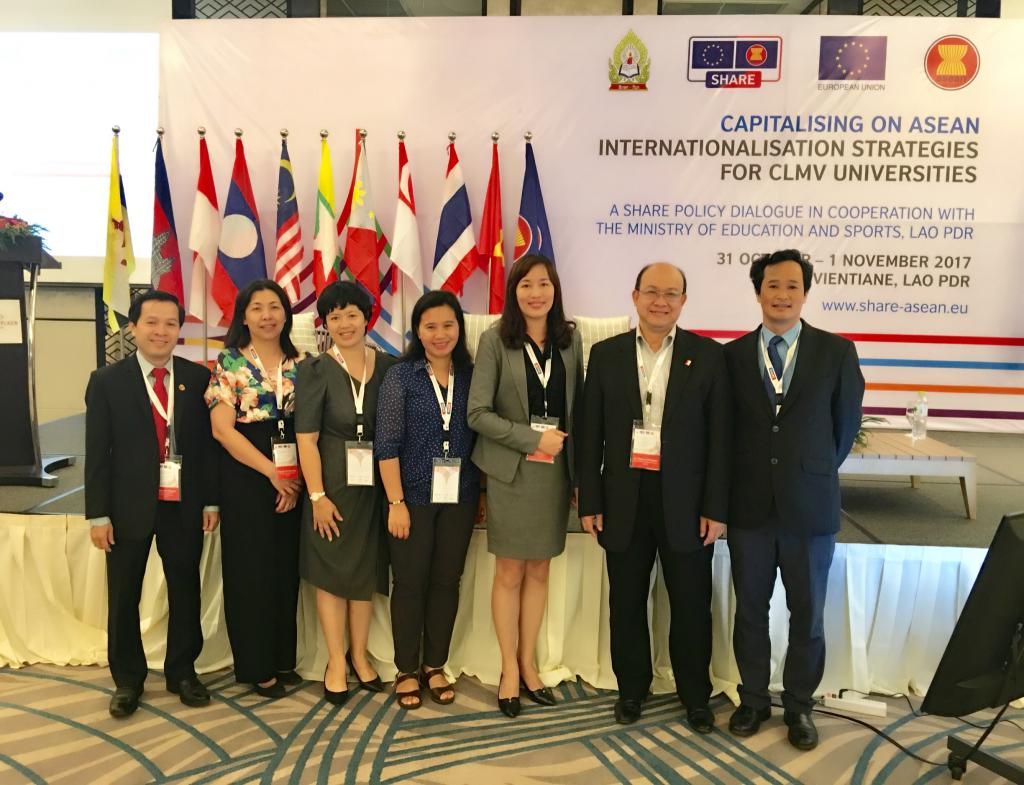 Delegation of Vietnam universities - members of SHARE programme and representative of British Council Hanoi - Vietnam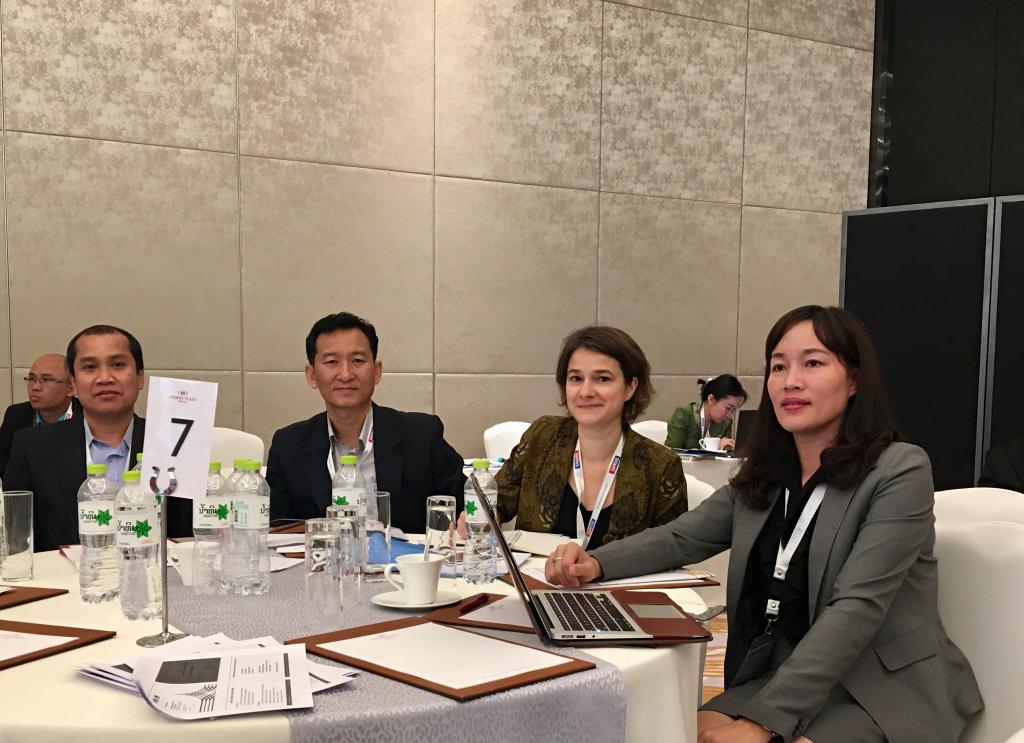 Dr. Do Thi Xuan Dung (on the right), Vice President of Hue University, on behalf of Hue University attended the Dialogue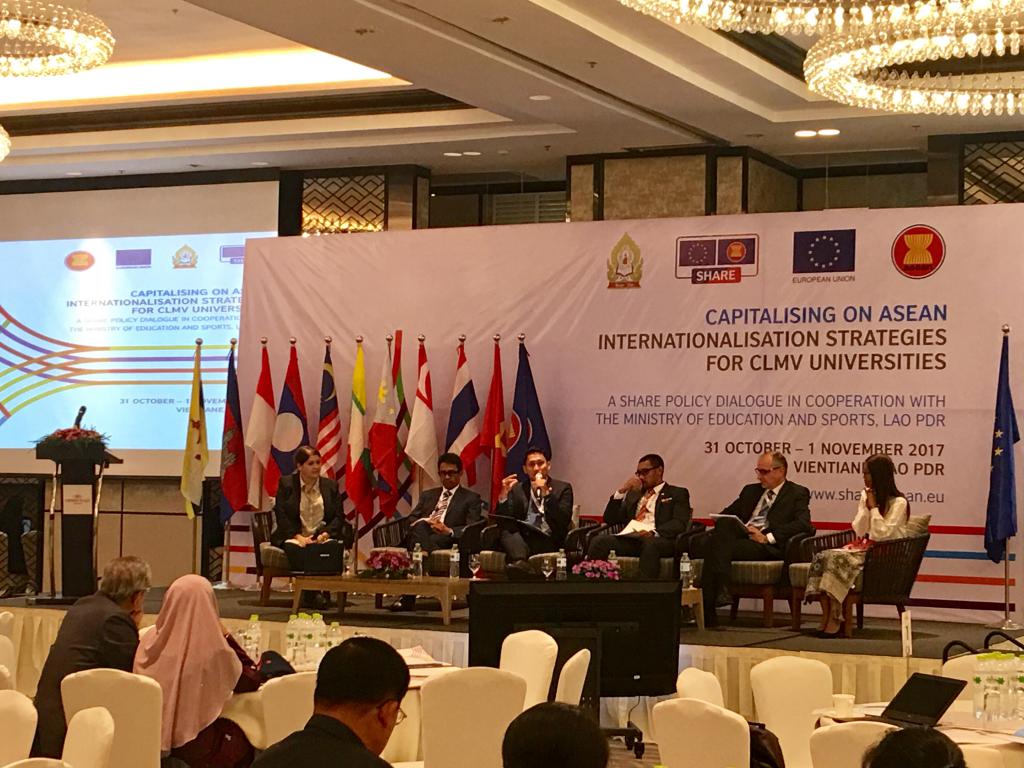 Discussion session
Attending the Dialogue, from Vietnam there came 4 universities, which are members of SHARE programme, including Vietnam National University Hanoi, Hanoi University of Science and Technology, Ho Chi Minh City University of Technology and Education, and Hue University. Dr. Do Thi Xuan Dung, Vice President of Hue University, participated and had a presentation on the internationalization in higher training at Hue University at the discussion session of the dialogue.
At this two-day event, education policy-makers, university managers and "SHARE Student Mobility" students shared internationalization practices in the context of ASEAN and the specific context of CLMV universities, to identify the opportunities, challenges, and pathways of the universities toward internationalisation within ASEAN, promoting higher education in CLMV countries as well as in ASEAN 6, ASEAN 10.
In the afternoon of November 1, 2017, the Dialogue closed with an agreement of the policies, strategies, needs and collaborative roles of CLMV universities, as well as a commitment to a common development toward internationalization in higher education institutions within the ASEAN community.
The Forum also provided opportunities for CLMV leaders to meet, discuss, connect and explore future cooperation possibilities, to better implement the objectives of the forum, which is to promote internationalization at higher education institutions.
Dr. DO Thi Xuan Dung
Translated by Thanh Huong