On March 22nd, University of Medicine and Pharmacy, Hue University held the opening ceremony of its first international master's degree program in Nursing in cooperation with Khon Kaen University, Thailand. The University of Medicine and Pharmacy is the first public university in the Central delta and Highlands of Vietnam to launch international nursing master's degree program.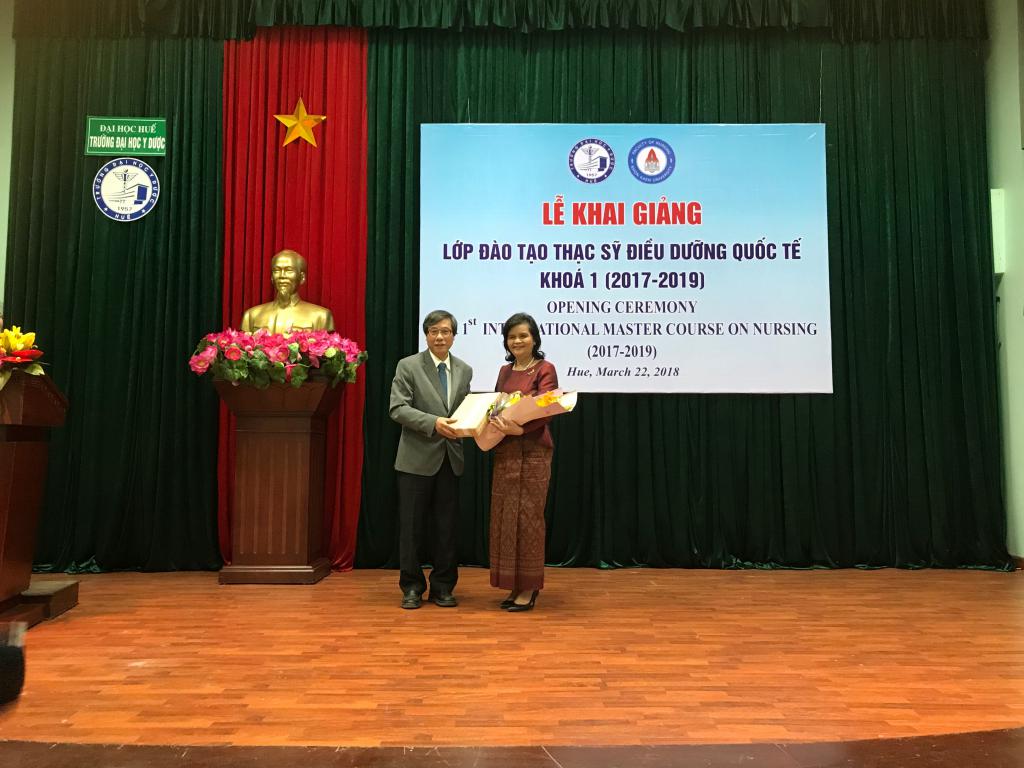 Prof. Cao Ngoc Thanh, Rector of University of Medicine and Pharmacy - Hue University and Prof. Sauwamas Khunlan Theunnadee, Dean of Faculty of Nursing - Khon Kaen University wished to bring the best for the students and make the cooperation between the two universities a success.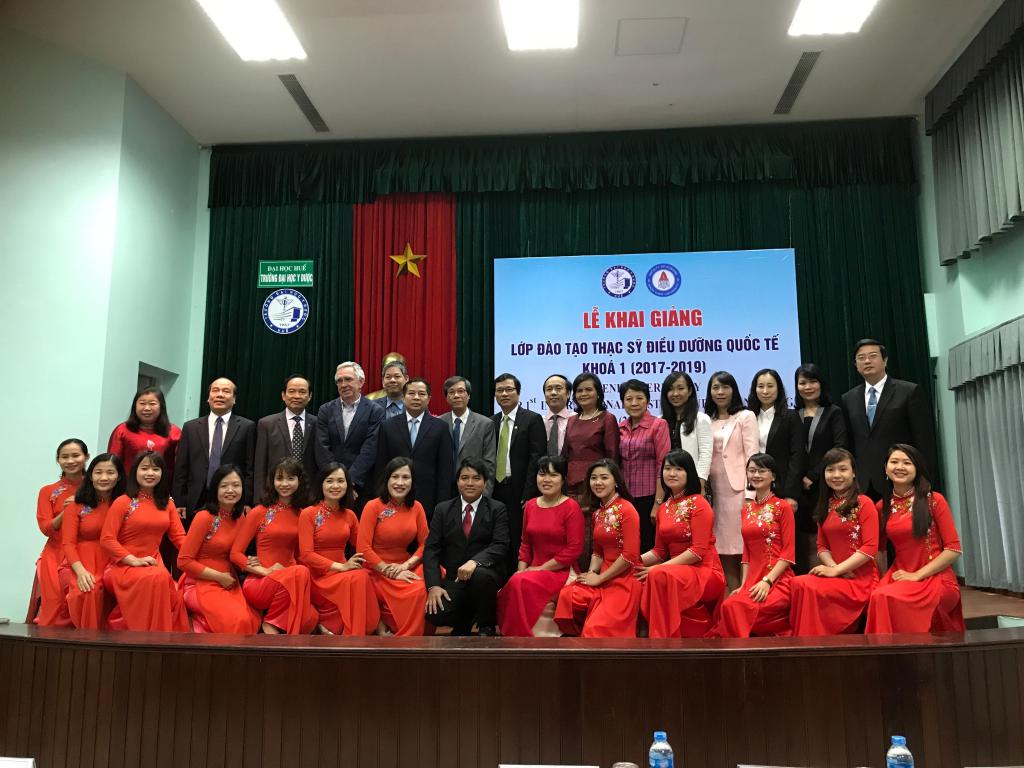 The 14 program participants are key nursing staff at nursing schools and hospitals in Central delta and Highlands of Vietnam. The admitted participants had to pass a competitive entrance exam including written and oral exams, in English. Throughout the course in Vietnam and Thailand, the participants will be provided with advanced knowledge in nursing science, supported in doing international research and publication, which are important conditions for having a high-quality nursing proffesion and integrating with the region and the world.
Prof. Vo Tam, Vice Rector of the University of Medicine and Pharmacy informed that the number of the university's nursing graduates every year are more than 250 and most of them succeeded in having suitable jobs and good working positions in Vietnam and abroad. In the trend of global integration and development, the domestic nursing program faces great opportunities and also challenges in meeting regional and world standards. Being one of the three biggest medical universities in Vietnam and being assigned by the Vietnam Government to train human resources for the Central delta and Central Highlands of Vietnam, the university's strategy is to improve the quality of nursing training, with priority given to the training of highly qualified graduate nurses. The university has sent many staff to the countries with advanced nursing training such as the United States, European countries, Korea, Thailand to learn. The university has also promoted the opening of graduate nursing programs.
The Faculty of Nursing, Khon Kaen University is recognized as the first Faculty of Nursing in Thailand. It has been ranked one of the top five nursing schools in Thailand for more than three decades. This is Khon Kaen University's first overseas graduate training course.