On September 19th 2017, Dr. Do Thi Xuan Dung, Vice President of Hue University welcomed and worked with Dr. Jakarin Srimoon - Dean of UTCC International College.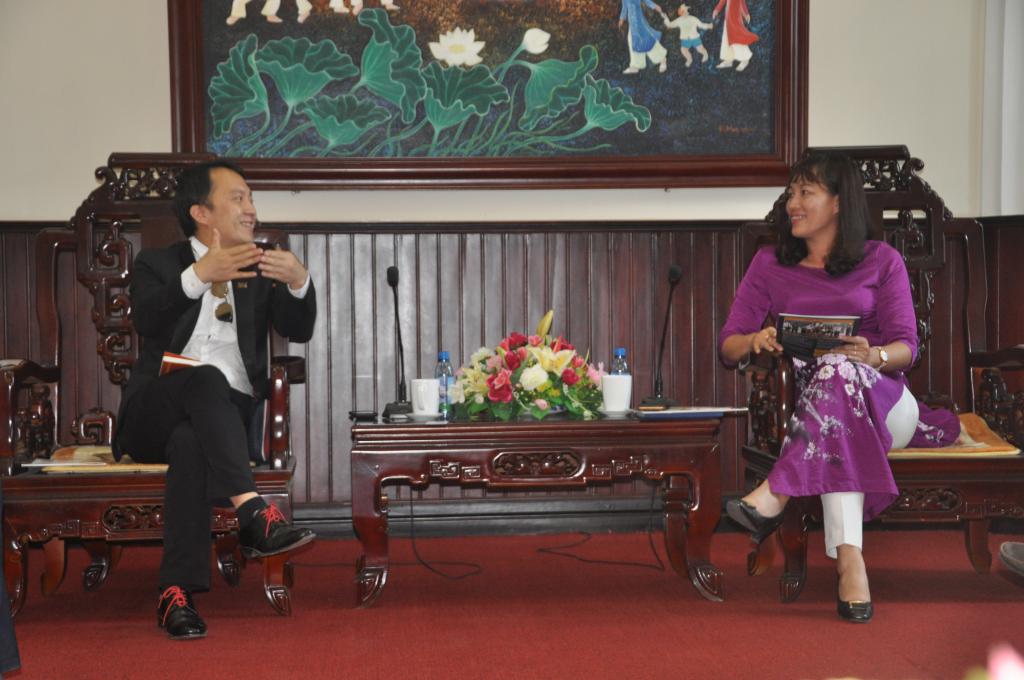 At the meeting, the two sides introduced their own strong training programs and discussed joint degree programs possibilities. The leaders expressed their determination to proceed the next steps to open the dual degree programs in 2018.
The University of the Thai Chamber of Commerce (UTCC) is the oldest private non-profit higher education institution offering degrees in Business Administration, Accounting, Economics, Humanities, Science, Communication Arts, Engineering and Law. Since 2011, UTCC has received students of University of Foreign Languages, Hue University to UTCC as interns.