Đề tài/Dự án NCKH
The MOET summaries the first 6 months and orients the last 6 months of 2021
-
27/01/2016
On the afternoon of June 30, the Ministry of Education and Training held the online conference for the second quarter progress and the preliminary summing-up of the first six months of 2021. Minister Nguyen Kim Son chaired the event with the attendance of Deputy Ministers, Nguyen Van Phuc, Pham Ngoc Thuong, Ngo Thi Minh, Hoang Minh Son, the National Assembly's representative, heads of affiliated and subordinated offices of the Ministry. Assoc. Prof. Dr. Nguyen Quang Linh, Hue University President and Assoc. Prof. Dr. Huynh Van Chuong, Hue University Council Chairman, and leadership representatives from its member universities and functional departments joined the virtual conference.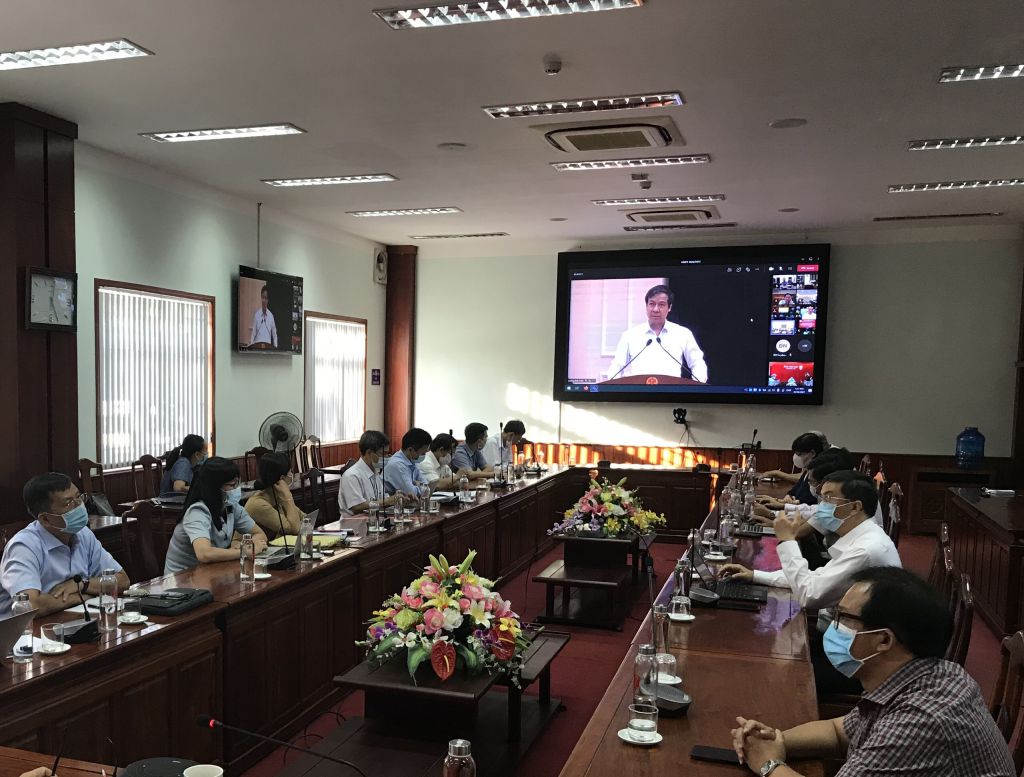 At the conference, participants discussed such activities as the preparation of the National High School Exam, university and college enrolment in 2021; continuing to develop the secondary education programme in 2018; standardizing curricula, etc.
Minister Nguyen Kim Son confirmed and re-assessed all typical results as well as limitations in the first six months of 2021. Regarding assigned tasks in the last 6 months, he emphasized that the formulation of legal documents should be accelerated to ensure that they were on schedule.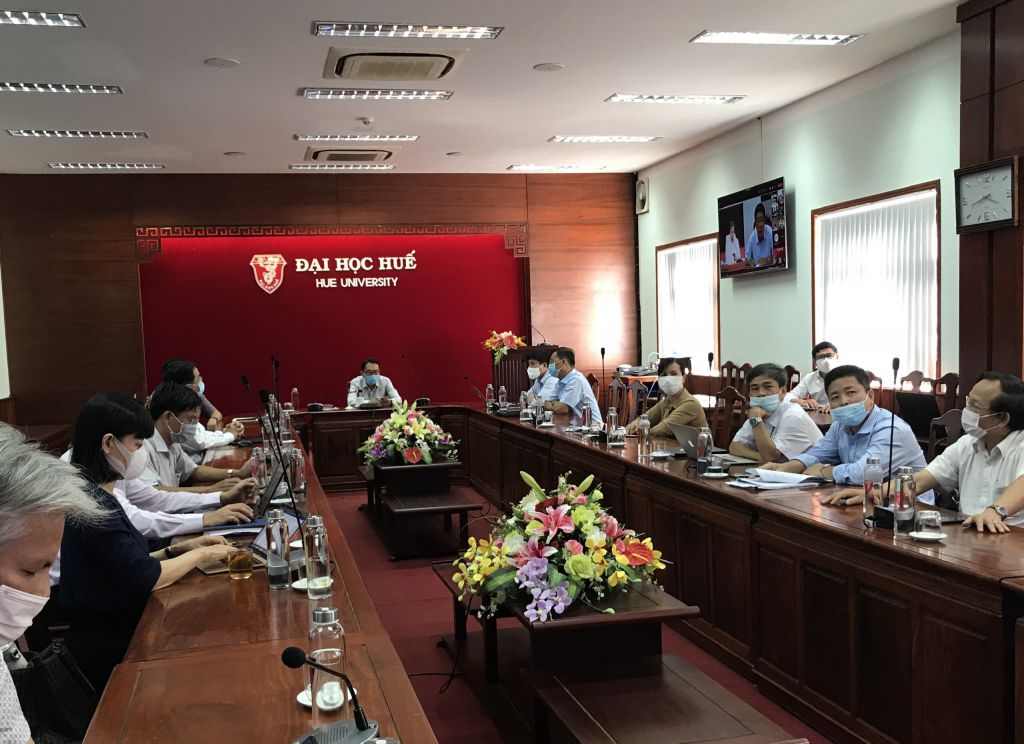 In the first six months, Hue University got many remarkable results in personnel organization, training, planning, and finance, etc. Especially, at the conference, the leaders of Ministry of Education and Training acknowledged results gained by Hue University in the campaign to prevent and fight against COVID 19 pandemic. On June 25, 2021, Ministry of Education and Training issued the Decision on awarding Certificate of Merit by Ministry of Education and Training to 03 institutions (Hue University, Thai Nguyen University, and Da Nang University) having got excellent achievements in preventing and fighting against COVID 19
Source: Center for Communications- Ministry of Education and Training / Translated: Department of Science, Technology and International Relations, Hue University
hhhanh
---
Các tin khác

The MOET summaries the first 6 months and orients the last 6 months of 2021
(26/08/2021)

2nd Transnational Online Meeting between Asian and European partners of the "CCP LAW- Curricula development on Climate Change Policy and Law (2020-2023, Erasmus+)" project
(09/06/2014)

Ra mắt phòng thí nghiệm web ngữ nghĩa và khởi động dự án Lavender, Úc
(09/06/2014)

Khởi động dự án King Sejong – Đại học Huế
(17/02/2014)

Universities contribute to better ecosystems and rural health in Vietnam
(15/08/2013)

Khởi động chương trình Hợp tác thể chế Đại học của Đại học Huế do VLIR-UOS tài trợ
(13/08/2013)

Đại học Huế thực hiện matchmaking cho dự án VLIR – IUC tại Bỉ
(21/05/2012)

Viện TNMT & CNSH hợp tác với Hiệp hội Khoa học Sinh Y - Nhật Bản thử nghiệm KIT mới trong chẩn đoán bệnh sốt xuất huyết
(14/03/2011)