In the framework of the Curricula Development on Climate Change Policy and Law project (CCP_Law) under the ERASMUS+ programme sponsored by the European Union, on October 28, 2023, the University of Law, Hue University organized the regional roundtable on Curricula development on Climate Change Policy and Law.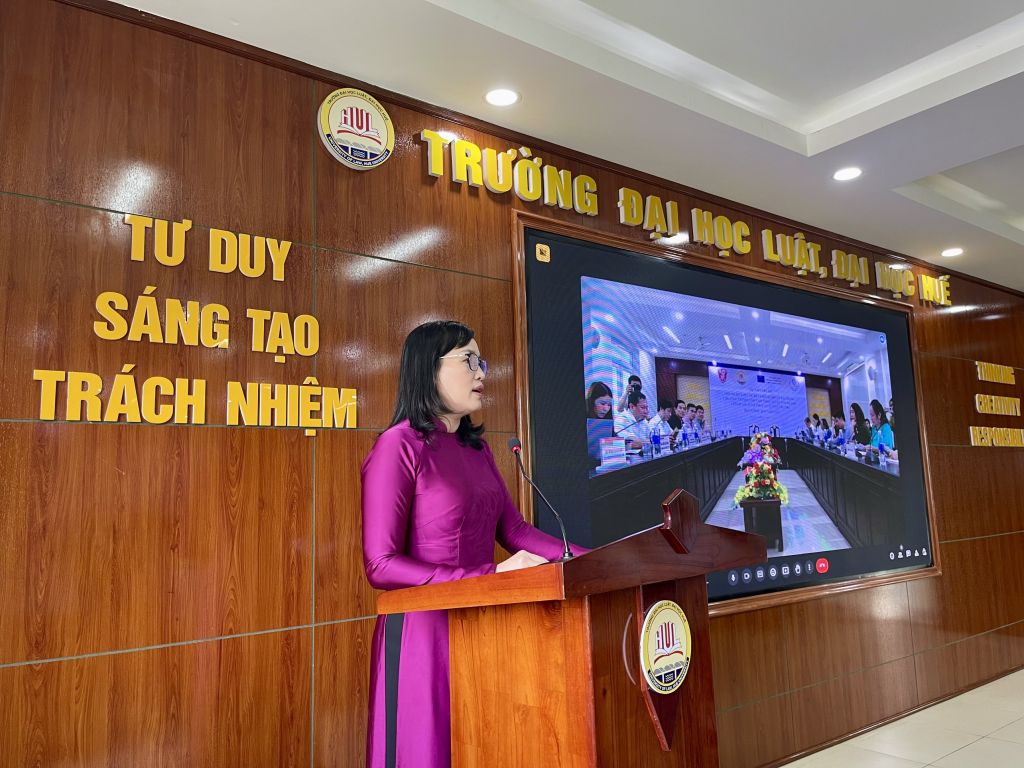 CCP_Law project is coordinated by Hue University with the participation of 10 project partners from universities and higher educational institutions in Vietnam, India, Malaysia, Greece, the United Kingdom and Spain. The objectives of the project are developing, testing and adapting new curricula in the field of Climate Change Law; addressing the challenges facing the Higher Education Systems in Malaysia, India and Vietnam; improving the level of competencies and skills in the Higher Education Systems by developing a new and innovative ICT-based education program; and opening Climate Change Law Centers at 6 Higher Educational Institutions of 3 Asian countries.


At the conference, many presentations on the environment and climate change were reported, such as International cooperation on climate change and Vietnam's participation by Assoc. Prof. Le Van Thang, Former Director of the Institute of Natural Resources and Environment, Hue University; Legal basis for monitoring and evaluating climate change adaptation by Dr. Tran Thi Phuong, Director of the Central for Climate Change Studies in Central Vietnam, University of Agriculture and Forestry, Hue University and Global environmental challenges and solutions in global trends by Ms. Dang Thi Ngoc Hanh, Head of Thua Thien Hue Provincial Bar Association.
Hue University will develop and test a training program for a master's degree in Climate change Policy and Law. This new program is expected to enhance Hue University's capabilities for better access and internationalization of higher education.
Translated: Department of Science, Technology and International Relations, Hue University