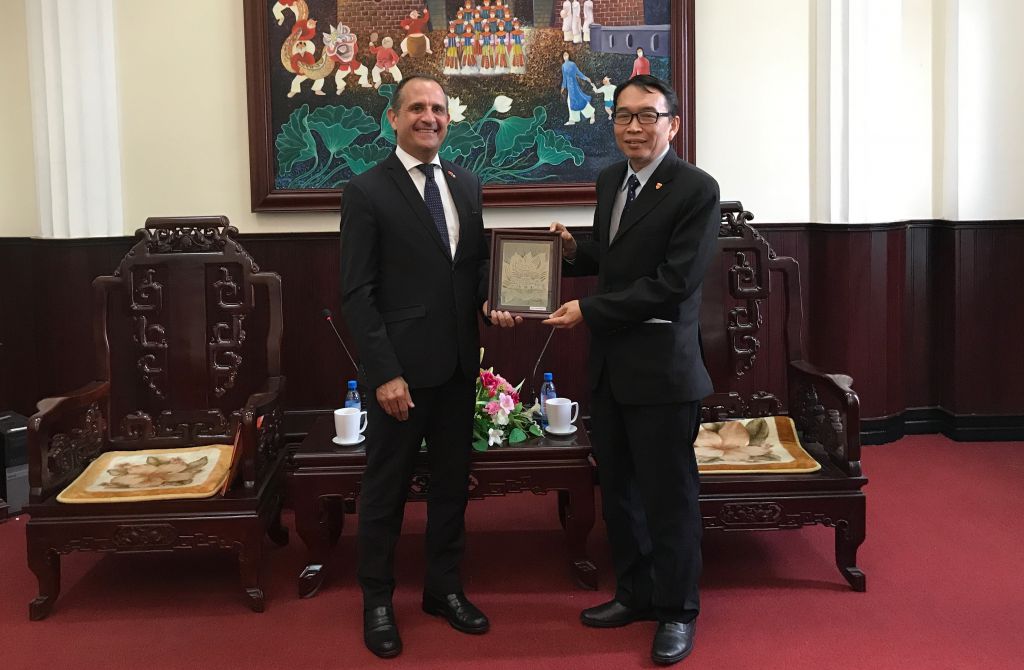 At the reception, President Nguyen Quang Linh expressed his pleasure to welcome Sir Vincent Floreani, Consul General of the Republic of France in Ho Chi Minh City and his thanks for the support of the French Government in the past to Hue University's students, such as providing scholarships and assisting them during their study in France. These students upon their coming back to Vietnam has contributed considerably to the development of the country. The President of Hue University also reviewed recent cooperation programs with France in training, research and support for start-up students. In particular, the partnership with AUF which was restarted in 2017 brought about many positive outcomes. Hue University President expressed his desire that the Consulate General of the Republic of France in Ho Chi Minh City would continue to boost cooperation in developing a number of training programs, especially in the fields of tourism, economics, information technology, physics, law, health, and training programs for Lao and Cambodian students; joint research in the fields of climate change, agriculture, medicine.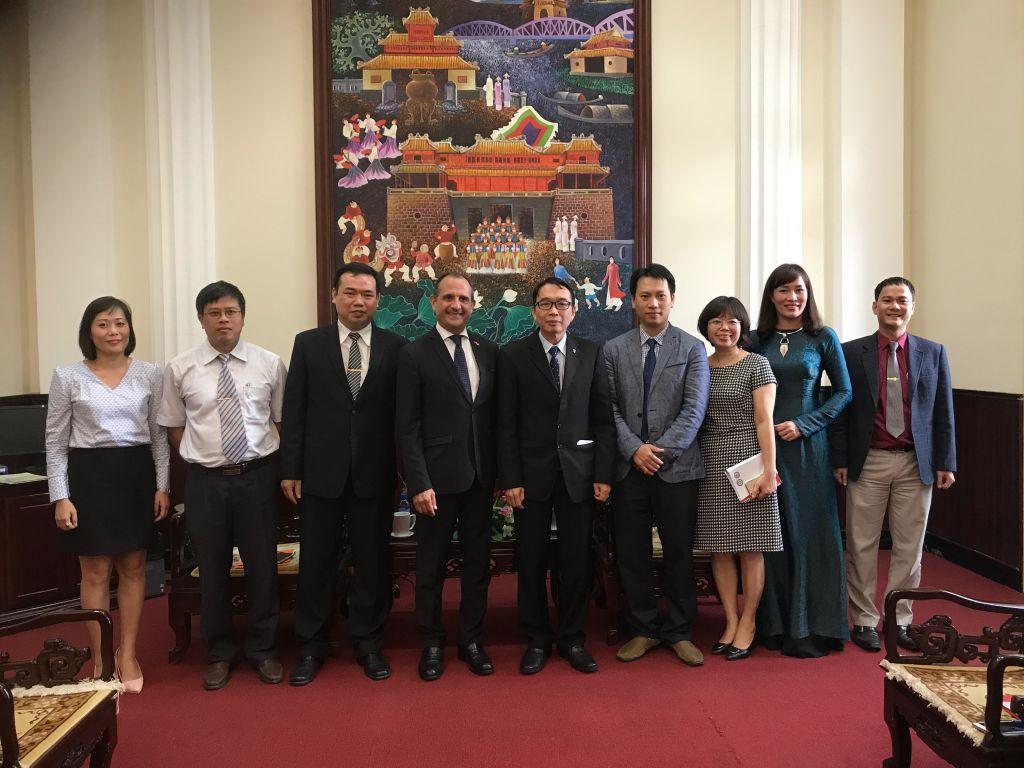 The French Consul General in Ho Chi Minh City expressed his thanks for the warm welcome of the leaders of Hue University and said that he would pay attention and facilitate the expansion of cooperation, especially in teaching French, developing French speaking community in Thua Thien Hue province in collaboration with the French Institute in Hue, assisting students to go study in France as well as supporting joint training and research. Shortly after the meeting, the Consulate General of the Republic of France in Ho Chi Minh City will connect interested French institutions with Hue University.
Sir Vincent Floreani, the French Consul General in Ho Chi Minh City, took office in November 2017, in charge of 22 provinces and cities in Central and South Vietnam. One of the objectives of his tenure is to promote the link between Vietnamese and French universities; Increase the number of Vietnamese students to study in France and French students to study in Vietnam. The French Government has always been concerned with training quality, improving information dissemination and welcoming and caring international students.