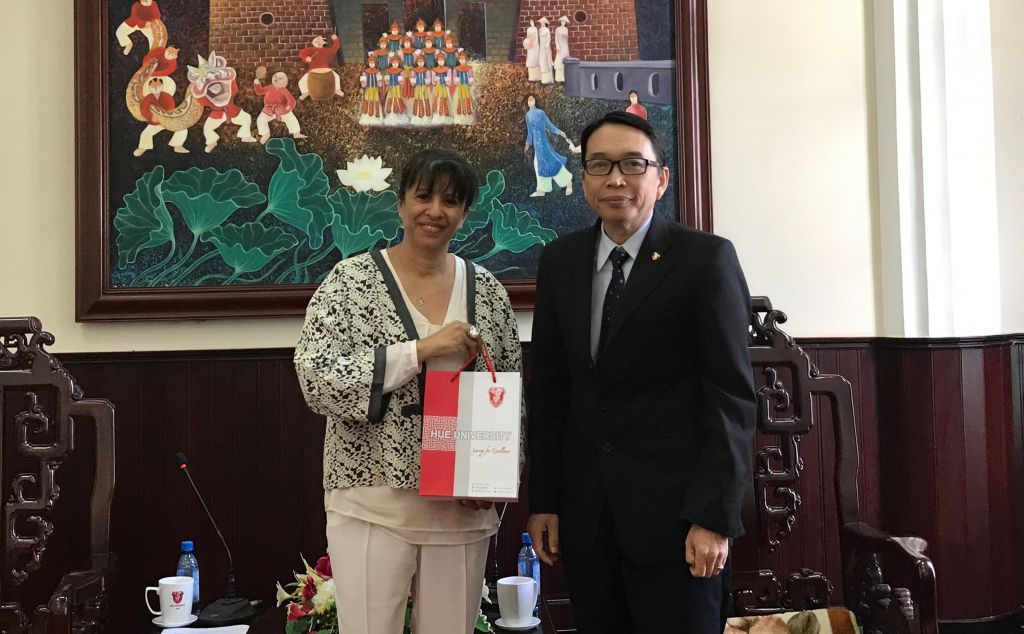 L'Agence Universitaire de la Francophonie (AUF) is a very popular agency, always accompanying and giving support to students from French speaking comminities. AUF's priority strategy is to stimulate the associative life of the establishments of higher education, including Hue University, and businesses and AUF with the aim of satisfying labor market and employment needs. AUF is interested in and willing to support the professionalization of labor market-related training programs instructed in French at Hue University, particularly in the fields of law, economics, tourism and medicine, etc. AUF has been accompanying Hue University in promoting start-ups, high-quality training programs.
With that goal, in 2018, AUF has funded Hue University's student start-up projects, including: Entrepreneurship, Creativity and Innovation; HACKATHON Business Innovation Contest; ToT for academic and administrative staff. The projects focused on training of soft skills and business skills: self-positioning, idea development, market research, fund raising, business models development, capacity building for key lecturers by updating knowledge, training skills and providing tools for innovation and entrepreneurship. Lecturers then can help their students to boost their creativity, innovation and entrepreneurial spirit. As a result, many projects have won high prizes in competitions at various levels.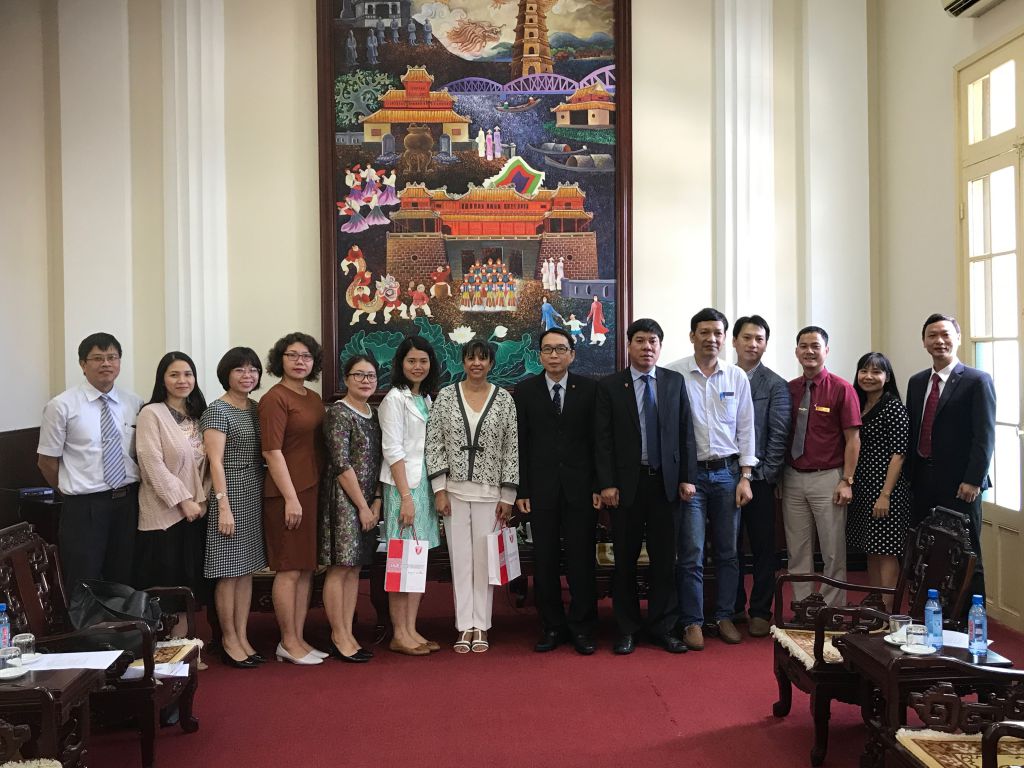 At the meeting, the President of Hue University expressed his thanks to the Director of AUF in Asia Pacific region and urged AUF to continue supporting Hue University's start-up activities in the coming time. The President of Hue University, being a full member of the AUF, stated Hue University's commitment to promote the development of French language at Hue University in the future by developing and promoting training programs jointly with French institutions, renewed cooperation potentials in research. Hue University will enhance the communication channel in French so that information can be brought to more students.
The Director of AUF in Asia Pacific region expressed his expectation that President Nguyen Quang Linh will attend the Asia-Pacific Regional Conference of Rectors of AUF member universities (CONFRASIE) to take place in May, 2019 in Ho Chi Minh City which will focus on the association between training programs with quality assurance and start-up.

In the afternoon, Madame Ouidad TEBBAA paid a visit to Hue University Center for Entrepreneurship and Innovation
Since 1995, AUF and Hue University have had many collaborative activities in training in the fields of Mathematics, Physics, Chemistry, Biology (University of Pedagogy, Hue University) and Law (University of Science, Hue University) in French since 1995, in Medicine (University of Medicine and Pharmacy, Hue University) and Tourism (University of Economics, Hue University) since 2004. The objective of the programs is to train doctors and bachelors who can speak French. The students were given scholarships. The excellent students were presented grants to study French in Francophone countries. For years, various delegations of AUF visited and worked at Hue University, explored the possibility of expanding cooperation and providing scholarships for Hue University students.