To help its students improve their ability to innovate, look for work, start a business after graduation, Hue University turns the startup program into annual activity, starting with the 2018 startup project sponsored by the Francophone community. Hue University students, as soon as they start their first year at the university, they should have access to startup activities. That is the directive of Assoc.Prof. Nguyen Quang Linh, President of Hue University.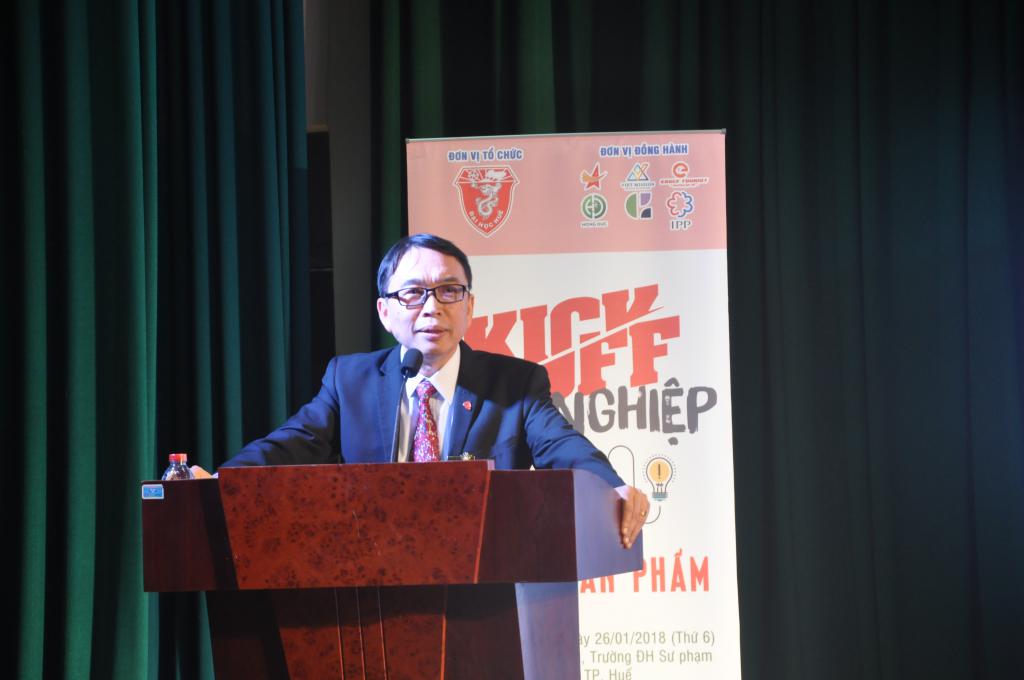 Assoc.Prof. Nguyen Quang Linh, President of Hue University
Pushing student start-up is also one of the directives of Vietnam Prime Minister for Hue University during his visit to Hue University earlier this year. Hue University's graduates must excel in their professional areas, have start-up experience, have soft skills and innovation capacity.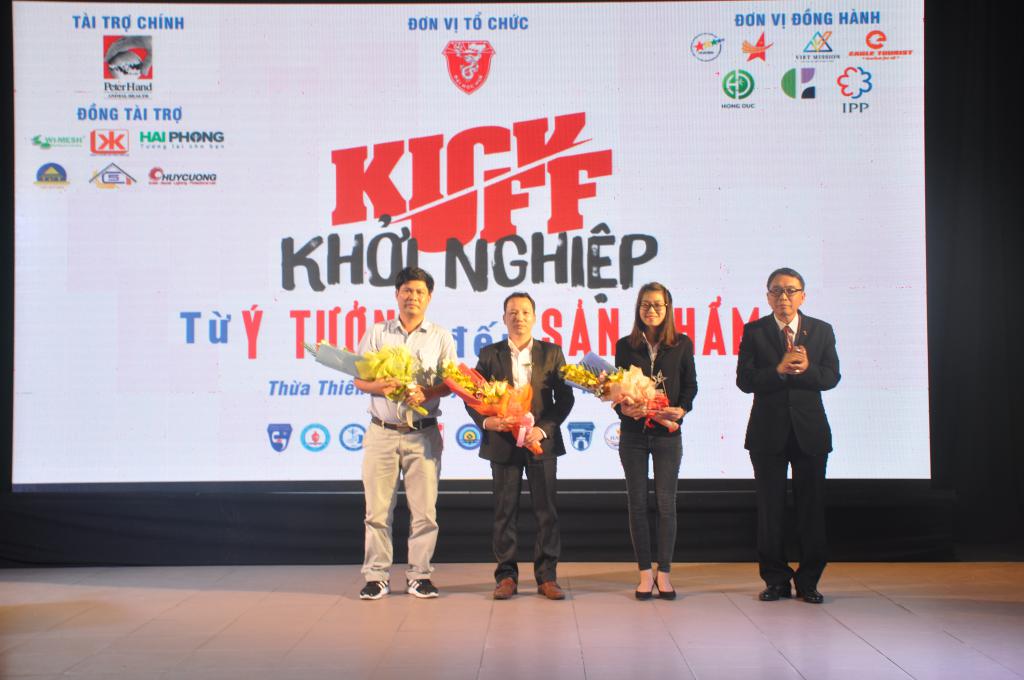 President of Hue University and key sponsors of the event
With the advantage of being a multi-disciplinary university with 8 member universities, 2 affiliated schools and 1 campus in Quang Tri, Hue University's start-up force is highly potential with nearly 50,000 current students. Students in different disciplines can form one start-up group, maximize their individual expertise, and approach the society's issues in a multifaceted way. The consultants of the AUF project, managers and lecturers of the University of Economics, Hue University are great sources of recommendations in business establishment and management.
Assoc.Prof. Nguyen Quang Linh, President of Hue University, Assoc.Prof. Huynh Van Chuong, Vice President and organising board of the event