The aim of the festivals is to create a forum for educators and storytellers from all over the world in general and Southeast Asia in particular to share tales featuring deep human cultural and educational value; to meet, to exchange and to share knowledge related to conservation and promotion of diverse intellectual, cultural values, beliefs, lifestyles of different cultures; to strengthen cooperation in research and training between educational establishments in the region and the world.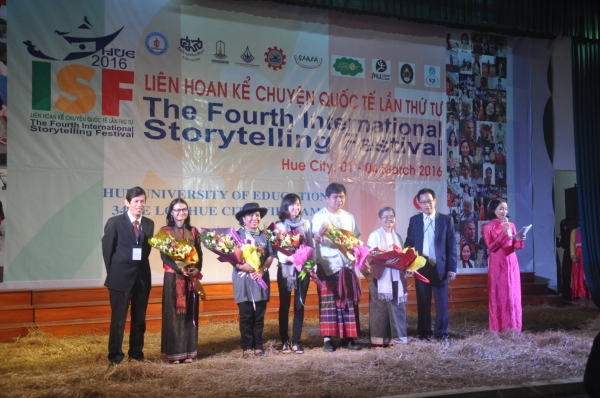 Assoc. Prof. Dr. Nguyen Tham, Rector and Dr. Le Anh Phuong, Vice Rector of College of Education - Hue University gave flowers to co-organisers and sponsors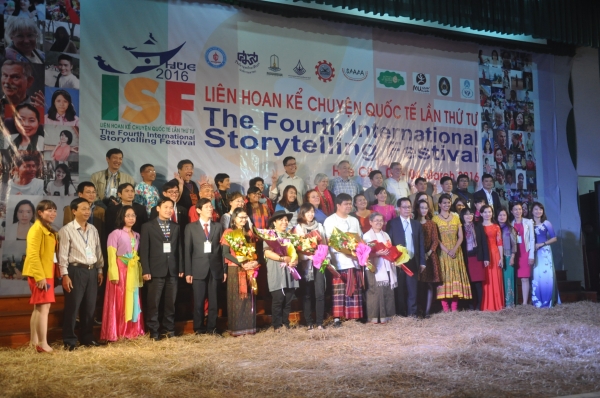 Organizing committee, delegates and storytellers posed for a souvenir photo.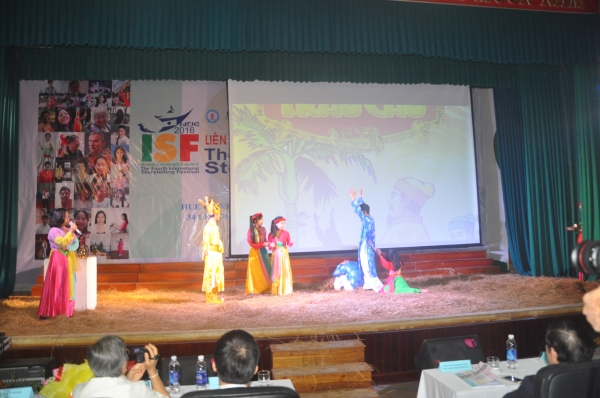 Opening the festival, College of Education - Hue University's story "The legend of betel leaf and areca nut" as animpressive and meaningful greetingsto international friends.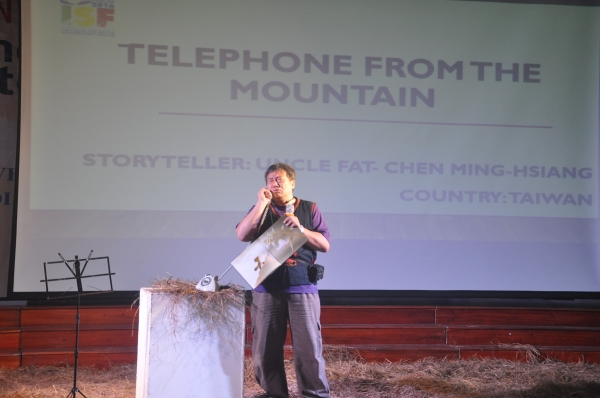 Storyteller Chen Ming Hsiang from Taiwan touching audience's hearts witha Japanese story "Telephone from the mountain" bymindful content and inspiring art of storytelling.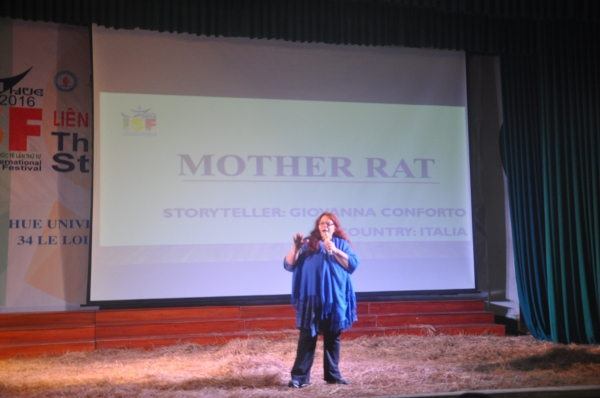 Storyteller Giovanna Conforto from Italy with the story "Mother Rat"
Twenty-nine stories around the main themes: Culture (tangible and intangible cultural heritage and traditional arts); Leisure (travel, customs and cuisine) and Education (natural conservation, human love, wisdom, kindness, sharing and peace) told the simple things in life, love, compassion, heart-touching actions,morals and humanity.
The festival lasted for two days. Besides storytellingsessions, a round-table discussion wasfor managers, educators, and storytellers to talk about the role of storytellinginteaching childrenmoral lessons;to comment on the organization of the following festivals. On March the 3rd, the storytellerscame to Phu CatPrimary School and Tinh Truc Gia.
Reported by AH/ Translated by TH