Ký kết hợp tác
The first university holds an online graduation ceremony
-
24/08/2021
The first online graduation ceremony of University of Education, Hue University in 2021 was held on the morning of June 22, 2021. At the university hall, representatives of the Party Committee, University Council, and University Board of Directors, lecturers attended the ceremony. 653 new graduates, students, and alumni of the University attended the ceremony through the online program.
The course 2017-2021 consists of 653 graduate students from 16 training programs (phase 1), of which 03 Laos students (01 student of Physics, 02 students of Chemistry); 22 students of joint training program taught in English; 05 students from the Advanced program in Physics; 625 students from other disciplines; and 44 students from previous courses. Among 653 graduates, there are 58 students with outstanding grades, accounting for 8.9%; 265 students with excellent grades, accounting for 40.6%; 307 students with good grades, accounting for 47.0%, and only 23 students with average grades accounted for 3.5%. The whole course has 630 students with good grades and above, accounting for 96.5%.
On this occasion, Assoc. Prof. Dr. Le Anh Phuong gave flowers and thanked the faculty leaders for accompanying the University on the journey of training new graduates, contributing to the success of the course
Assoc. Prof. Dr. Le Anh Phuong - Secretary of the Party Committee, Rector of the University of Education, awarded the Graduation degree to the valedictorian – Tran Thi Minh Tam, majoring in Geography Education.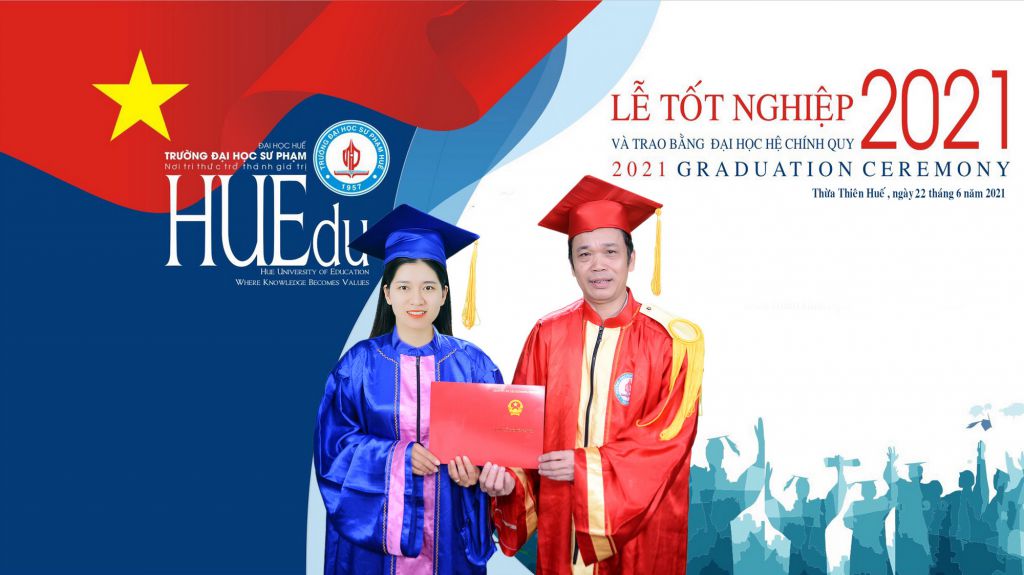 Assoc. Prof. Dr. Nguyen Dinh Luyen - Deputy Secretary of the Party Committee, Deputy Rector of the University awarded the Graduation degree to the new graduates.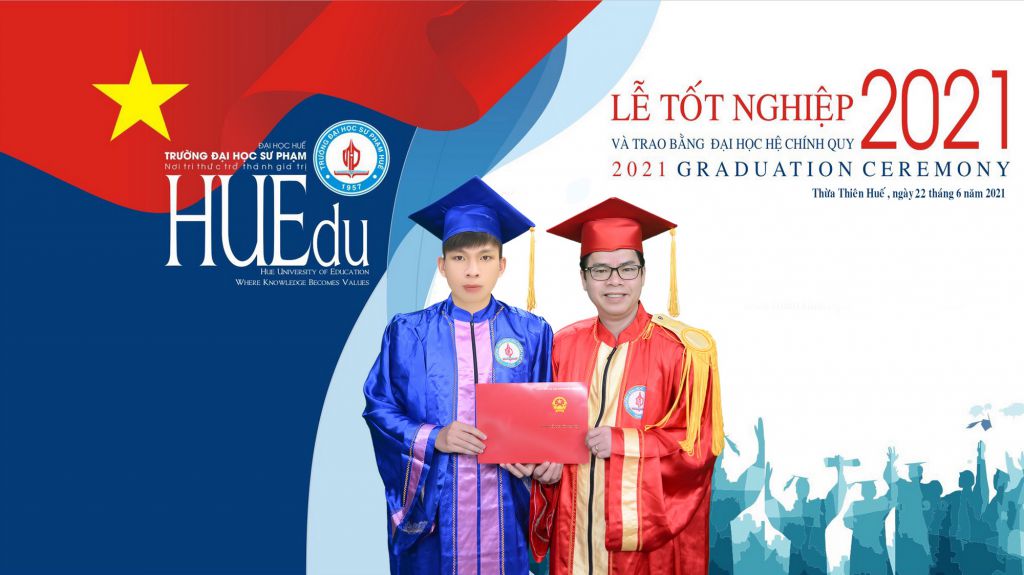 Assoc.Prof.Dr. Nguyen Thanh Nhan - Vice Rector of the University awarded the Graduation degree to the new graduates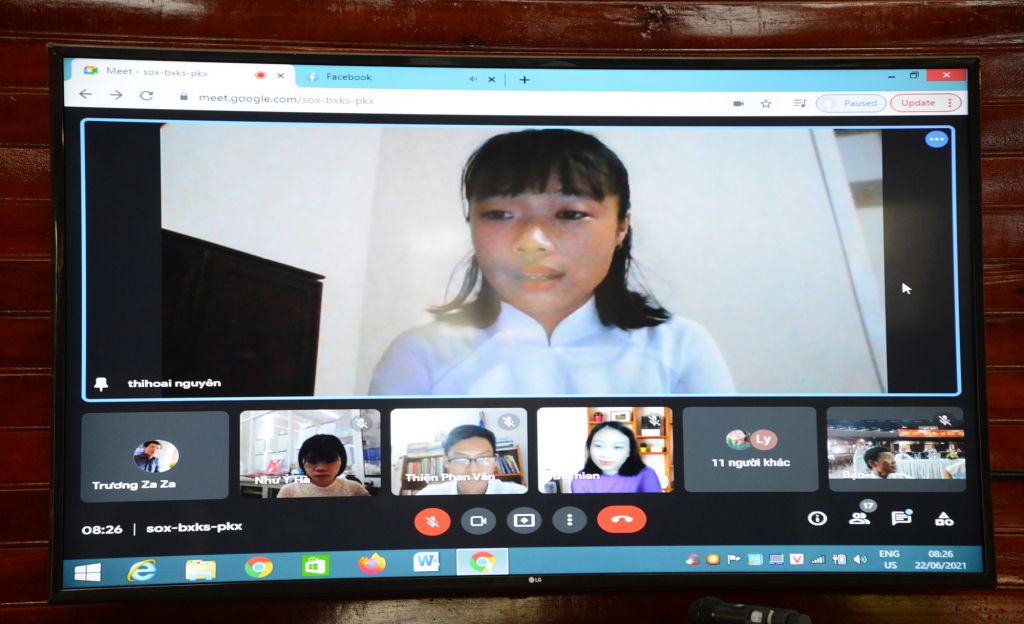 Nguyen Thi Hoai, a student of Faculty of Primary Education expressed her feelings during the graduation ceremony through the online system
See the graduation ceremony at: https://www.facebook.com/dhsphue/videos/223041856321130
Reported: University of Education, Hue University / Translated: Department of Science, Technology and International Relations, Hue University
hoangthienan (Theo Reported: University of Education, Hue University / Translated: Department of Science, Technology and International Relations, Hue University)
---
Các tin khác

TOURIST Project: First expert training workshop at Hue University
(09/10/2018)

Hue University entered a cooperation agreement with Ubon Ratchathani Rajabhat University, Thailand
(24/02/2016)

Đại học Huế ký kết hợp tác với Trường Đại học Hoàng Gia Ubon Ratchathani, Thái Lan
(24/02/2016)

Hue University, Formosa Ha Tinh Steel Corporation and Ming Chi University of Technology, Taiwan sign a student exchange contract
(11/12/2015)

Đại học Huế ký kết Hợp đồng trao đổi sinh viên với Công ty TNHH Gang thép Hưng Nghiệp FORMOSA Hà Tĩnh và Trường Đại học Khoa học Kỹ thuật Minh Chí, Đài Loan
(11/12/2015)

MOU signing with Sakon Nakhon Rajabhat, Thailand
(21/07/2014)

Ký kết hợp tác với Trường ĐH Sakon Nakhon Rajabhat, Thái Lan
(21/07/2014)

MOU signing ceremony between Hue University and Savannakhet University, Laos
(09/06/2014)

MOU Signing Ceremony between Hue University and Nan Jeon University of Science and Technology, Taiwan
(17/02/2014)

Đại học Huế ký kết hợp tác với Đại học Công nghệ Nan Jeon, Đài Loan
(17/02/2014)