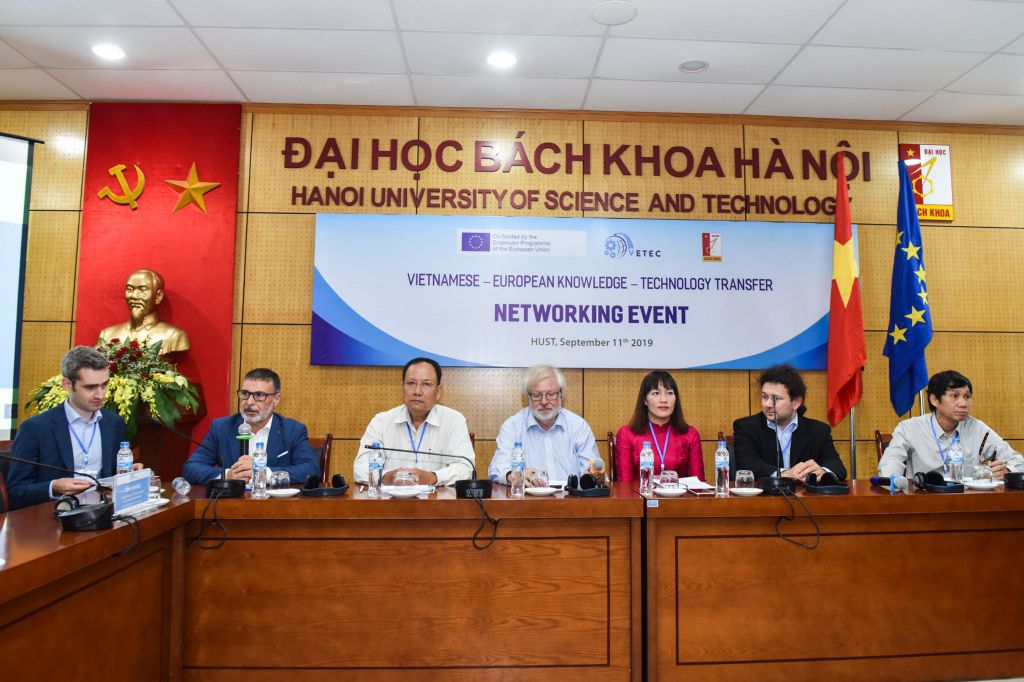 There were more than 80 participants from European Delegation to Vietnam, different units of the Ministry of Science and Technology, representatives from 03 partner universities in Europe, universities in Vietnam, and some interested researchers and industries.
This networking event is in the framework of VETEC project – number 573788 (Vietnamese - European Knowledge and Technology Transfer Consortium) - under the Erasmus + Key Action 2 program funded by the European Union.
Opening the networking event, Prof. Dinh Van Phong, Vice President of Hanoi University of Science and Technology also emphasized, "HUST is very keen on the technology transfer model at university and it is essential to be advised to develop an efficient and thorough technology transfer strategy. With the support of the Ministry of Science and Technology and the case studies sharing from experienced European University partners, HUST had gained valuable lessons learnt to orient our Technology transfer office strategy.
Following up projects of Hanoi University of Science and Technology, Mr. Tom Corrie, Deputy Head of Development Cooperation, European Delegation in Vietnam also strongly supported the VETEC project in particular and Erasmus + projects in Vietnam in general to strengthen their network and implementation.
During the networking, Mr. Tran Vu Tuan Phan, Vietnam Institute of Science Technology and Innovation, Ministry of Science and Technology presented Innovation and TT programs supported by government, especially the domestic and abroad professional training program for science and technology human resource using state budget (program 2395). Technology transfer office models at European universities to be shared had supported Vietnamese universities to gain more profound experiences about Technology Transfer Office (TTO) models for their own universities. Moreover, the University – Industry linkage and the changing cultures – regional contexts and the academic innovation challenges had been discussed and talked during the networking by EU partners.
The networking event opened many great discussions, the participants enthusiastically shared technology transfer from theory to practice, active discussion groups on topics: KTT education, KTT governance, start-up and innovation model in Vietnam.
Knowledge and Technology transfer is an indispensable trend that universities in Vietnam are very interested in. With the support of knowledge training and sharing by 03 European Universities (Vrije Universitie Brussels - Belgium, Technical University of Dresden - Germany, University of Aveiro - Portugal), 3 universities in 3 regions of Vietnam - Hanoi University of Science and Technology, Hue University, and Can Tho University have gained good experience on TTO model and orient strategy of Technology Transfer Office at their universities. As members of the VETEC project, the Vietnamese partner universities have also expanded their network of government partners and agencies interested in this area.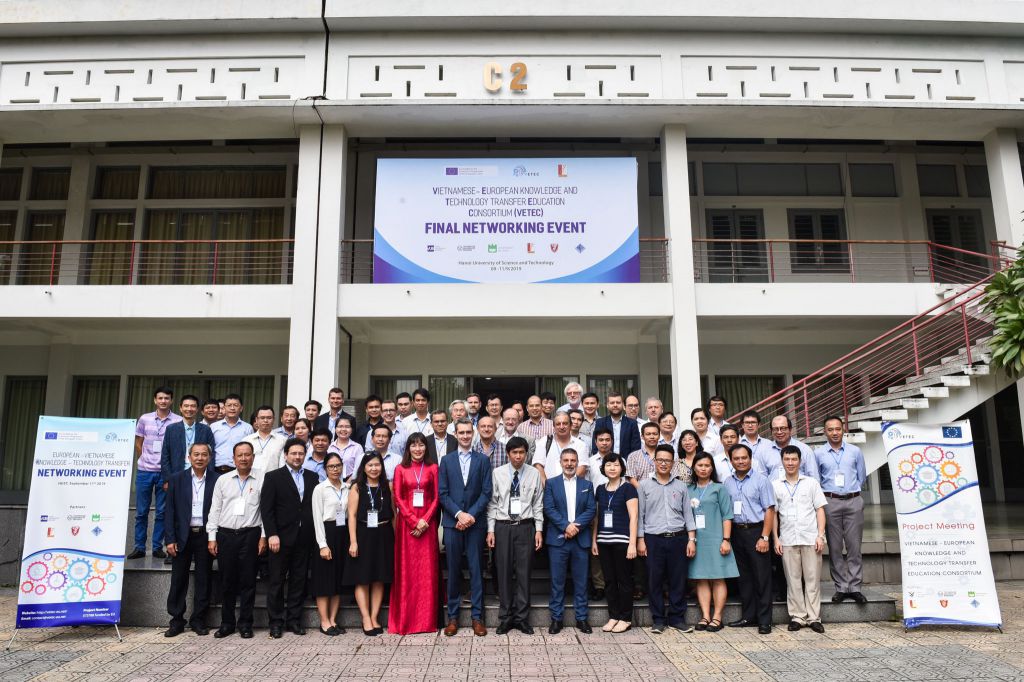 After more than 3 years of implementation, the VETEC project will publish some outputs available for interested people in technology transfer: A handbook on knowledge and technology transfer: focus in Vietnam and Entrepreneurship and Innovation Online Course in October 2019. All information will be shared through VETEC website: http://vetec-eu.net/