In the framework of the Tourist Project under the Erasmus+ program on Capacity Building for Higher education institutions, on October 29, 2019, at the School of Hospitality and Tourism, Hue University opened Competence center for development of sustainable tourism. Dr. Do Thi Xuan Dung, Vice President of Hue University; Mr. Nguyen Van Phuc, Deputy Director of Thua Thien Hue Tourism Department attended the ceremony.
TOURIST (2017 - 2020) focuses on building competence centres for the development of sustainable tourism and innovative financial management strategies to increase the positive impact of local tourism in Thailand and Vietnam) providing products and services associated with sustainability for the tourism industry and environment and increasing the economic benefits of tourism to the local community.
Competence Center for the Development of Sustainable Tourism at Hue University is the first and only center in the Central and Central Highlands of Vietnam to consult, research, train, connect and certify for sustainable tourism. The long-term goal of the center is to develop and diversify advisory, research, training, networking and certification programs for target customer groups including educational institutions and tourism businesses, local authorities and departments, local communities and other stakeholders in order to improve knowledge and awareness of sustainable tourism development in the Central region and the whole country; commercializing sustainable tourism products and services; connecting with similar tourism centers and organizations in the region and around the world to implement sustainable tourism development projects on an international scale.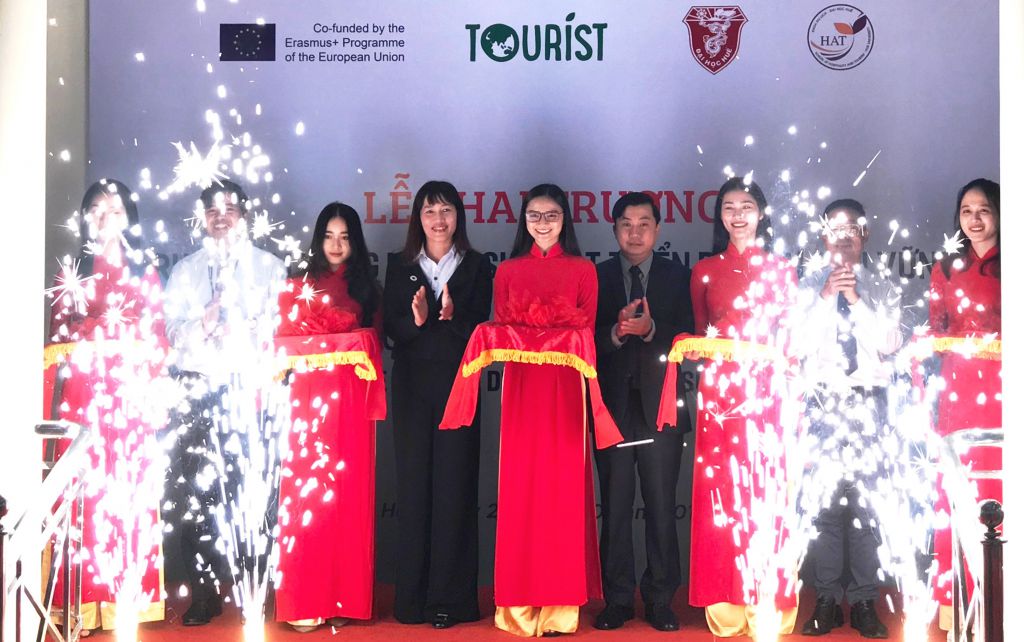 Dr. Do Thi Xuan Dung, Vice President of Hue University; Mr. Nguyen Van Phuc, Deputy Director of Thua Thien Hue Tourism Department attended the ceremony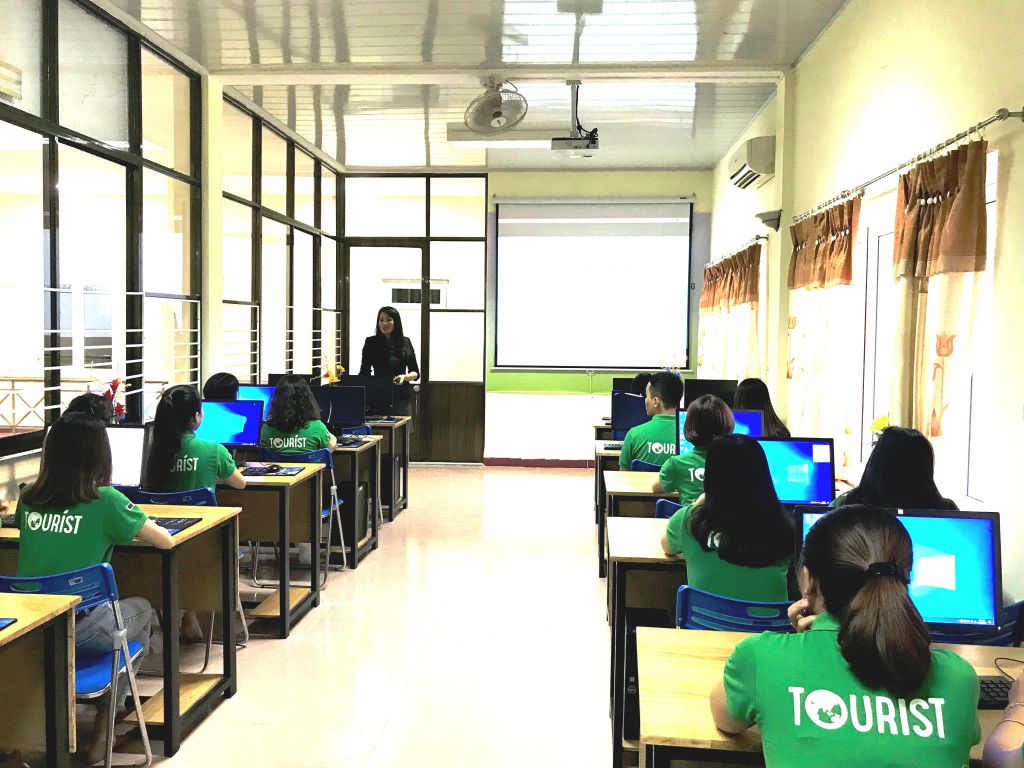 Competence Center for the Development of Sustainable Tourism at Hue University
AH