On the morning of July 16, 2022, Ho Chi Minh Communist Youth Union of Hue University held a ceremony to launch the 2022 Green Summer Volunteer Campaign. Dr. Bui Van Loi, Deputy Secretary of the Party Committee of Hue University, and Dr. Do Thi Xuan Dung, Hue University Vice President attended the ceremony.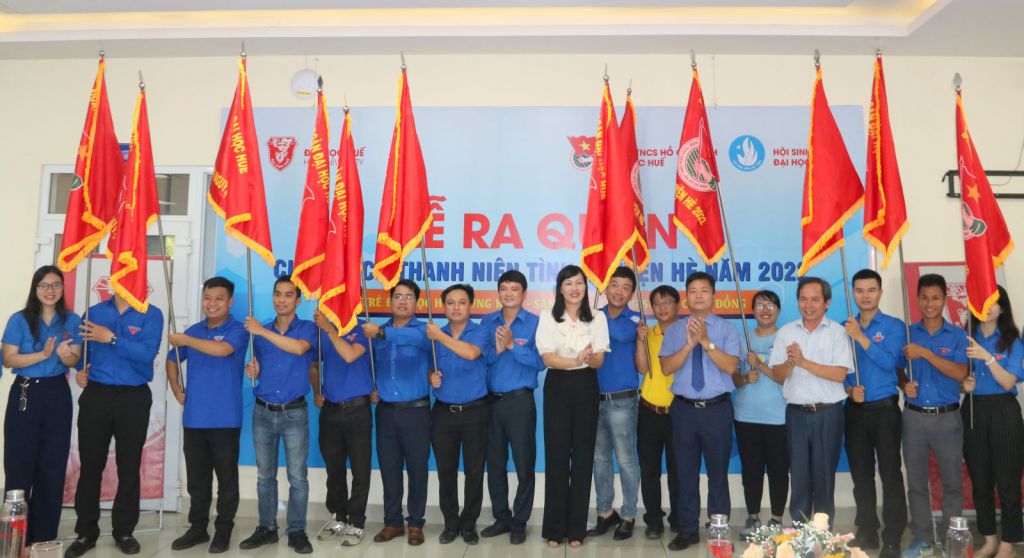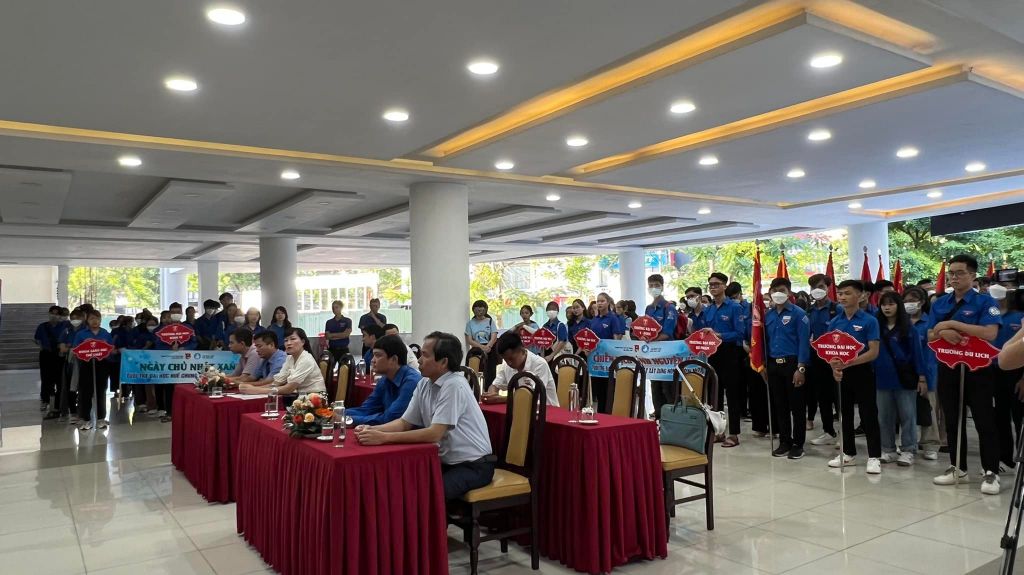 The 2022 summer volunteer campaign of Hue University youth has been implemented from July 3 to August 30, 2022, at Nam Dong district, Thua Thien Hue provinc
Nearly 1000 students of 15 units carried out 25 projects such as building electric transmission lines, developing inter-village concrete roads, installing house community lighting, developing community bookcases, and painting and decorating kindergartens in Nam Dong district….
The 2022 Summer Volunteer Campaign was an opportunity for Hue University youth to participate in socio-economic development; to build new rural areas and civilized urban areas; to ensure social security, national defense, and security in remote areas, border and island areas; especially to implement the goal of hunger eradication and poverty reduction according to the direction of Thua Thien Hue Province.
Translated: Department of Science, Technology and International Relations, Hue University