On the afternoon of February 1, 2021, Hue University, Vietnam Health, Education and Literature Projects (VNHELP) and the Provincial Study Promotion Association held Nguyen Truong To Scholarship Awards Ceremony for Hue University students at Hue University.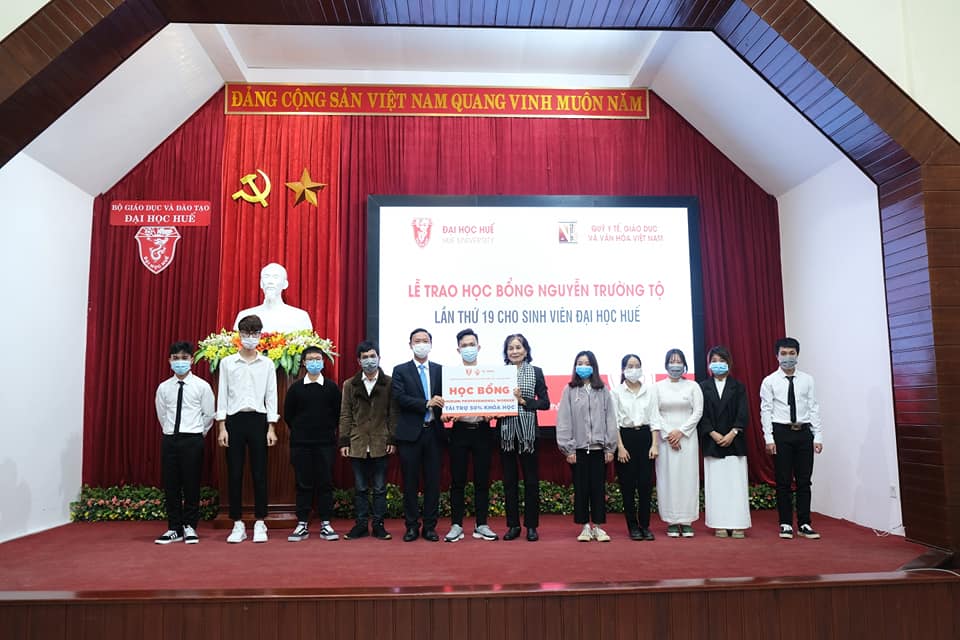 VNHELP is a nonprofit organization founded by overseas Vietnamese in the U.S in 1991 to help financially struggling students. Nguyen Truong To Scholarship is one of VNHELP educational assistance programs. Besides, VNHELP provides practical assistance for Vietnam with regard to healthcare, culture, and vocational training programs for street children, orphans, and the disabled.
This is the 19th year that VNHELP awarded 157 scholarships to Hue University students, each valued at USD 200.
On this occasion, Hue University Center for Entrepreneurship and Innovation sponsored 50% of the Professional Worker course cost for 157 students and also helped students get jobs after graduation.
Translated: Department of Science, Technology and International Relations, Hue University