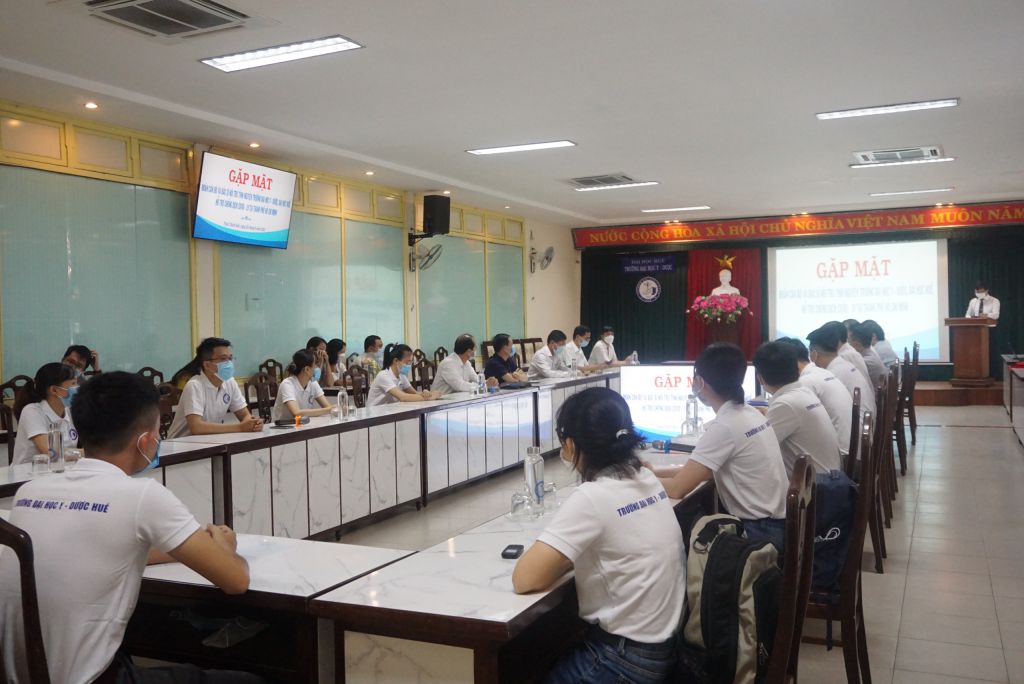 The 4th volunteer group has 12 members consisting of 01 lecturer and 11 resident doctors participating in the prevention of COVID-19 pandemic in Binh Tan District, Ho Chi Minh City for 1 month, starting from August 23, 2021.
Before going to Ho Chi Minh city, lecturers and resident doctors were tested for negative RT-PCR results and vaccinated against COVID-19. To support the group, University of Medicine and Pharmacy coordinated with Hue Train Station to arrange a train from Hue Station to Saigon Station, departing at 20h40 on August 22, 2021.
Previously, the University sent the 1st Volunteer Group including 03 staff and 72 students to participate in COVID-19 prevention and control in Binh Tan District, Ho Chi Minh City from July 14 to August 12, 2021, the 2nd volunteer group consisting of 10 staff and 16 students to Binh Duong province since July 26, 2021, and the 3rd volunteer group including 04 staff and 101 students to Dong Nai province.
In order to implement the epidemic prevention and control in Binh Tan district, the Director Board of Hue University supported the volunteer group with the amount of VND 25 million and many individuals and units promptly supported the volunteer group such as: Thuan Thao Pharmaceutical Co., Ltd. provided VND 3 million worth of medicine and medical equipment; Hue group with "Love" and Hue Youth Social Work supported 12 necessities with a total value of VND 12 million; VNPT of TT-Hue province supported the package worth VND 4,326,000 million; and the Graduate Training Department, University of Medicine and Pharmacy supported VND 6 million.
Translated: Department of Science, Technology and International Relations, Hue University