On September 27, Assoc.Prof.Dr.Nguyen Quang Linh, President of Hue University warmly welcomed Ms. Ping Kitnikone, Ambassador of Canada to Vietnam. Joining the working meeting with the Ambassador included Dr. Do Thi Xuan Dung, Vice President of Hue University and directors of administration office and of department of international cooperation. This is the first visit to Hue University by Ms. Ping Kitnikone as Canadian Ambassador to Vietnam since her appointment in July 2016.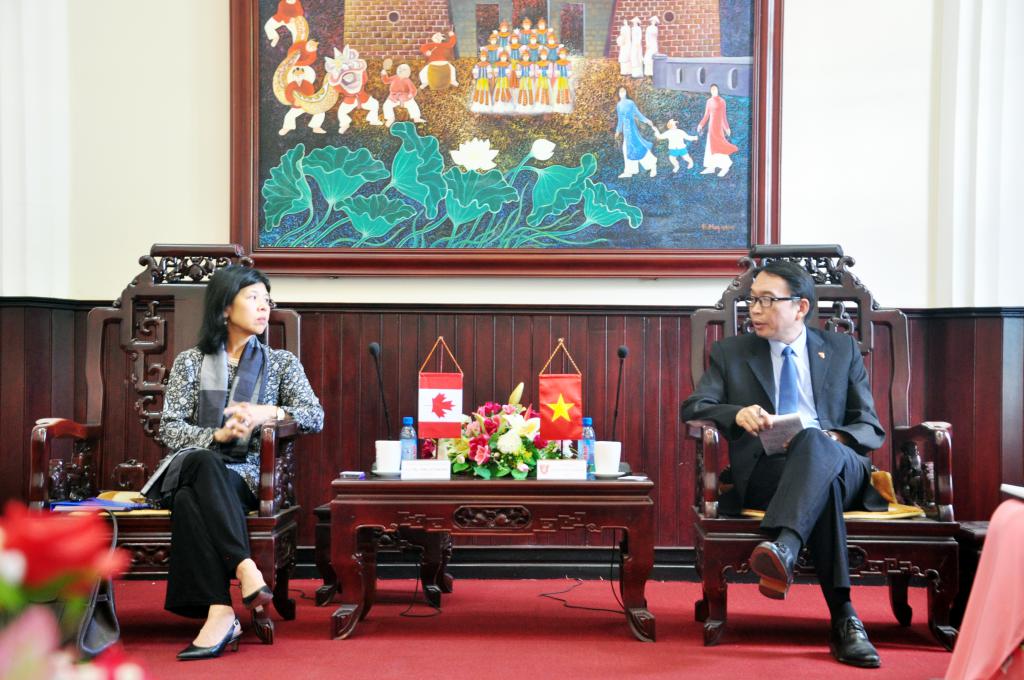 At the meeting, Dr. Nguyen Quang Linh, President of Hue University introduced Hue University's history of 60 years of founding and development, the structure, the potentials, advantages and sustainable development targets and its focus on international integration. In particular, the President of Hue University appreciated the cooperation between Hue University, its member universities and its partners from Canada in recent years such as International Development Research Center (IDRC), University of Quebec in the fields of agriculture, rural development, livelihood improvement, medicine and pharmacy. The President of Hue University is particularly interested in promoting and developing French language teaching programs, training programs instructed in French, cooeration programs with La Francophonie, and expressed his desire the Canadian Ambassador assist Hue University in this matter.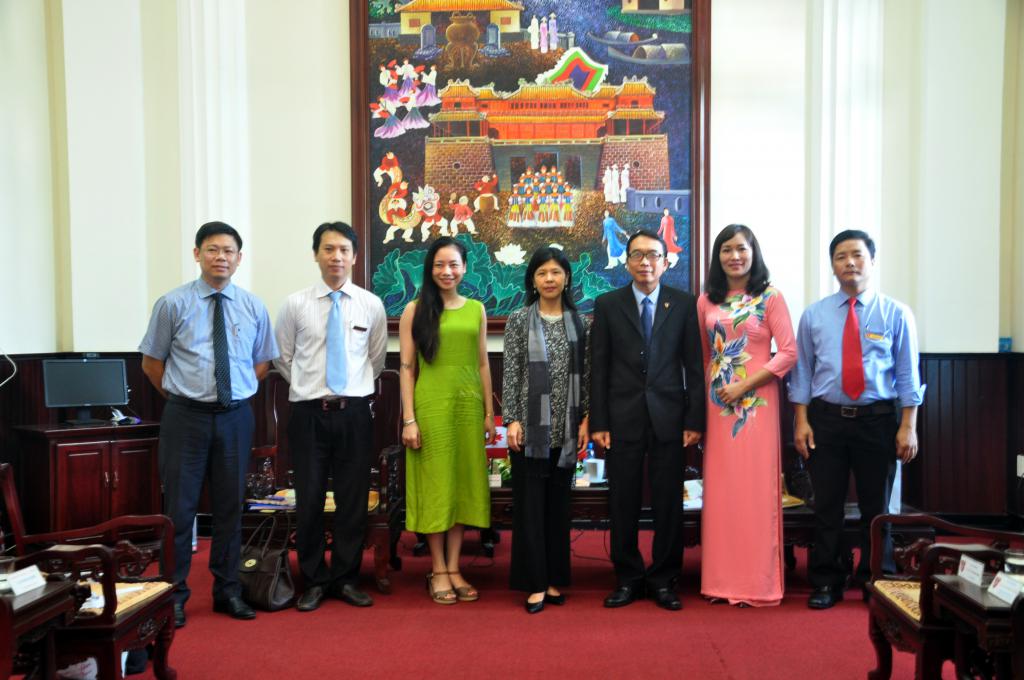 The Canadian Ambassador thanked Hue University for the warm welcome and expressed her desire to promote cooperation between Canadian universities and organizations and Hue University, strengthen partnership and promote cooperation programs with Hue University in the time to come. The Canadian Ambassador briefly introduced Canadian education system, grants, schorlarships, especially scholarships to study in Canada in 2018 officially announced and hoped that lecturers and students of Hue Universities would be interested in.
Translated by Thanh Huong