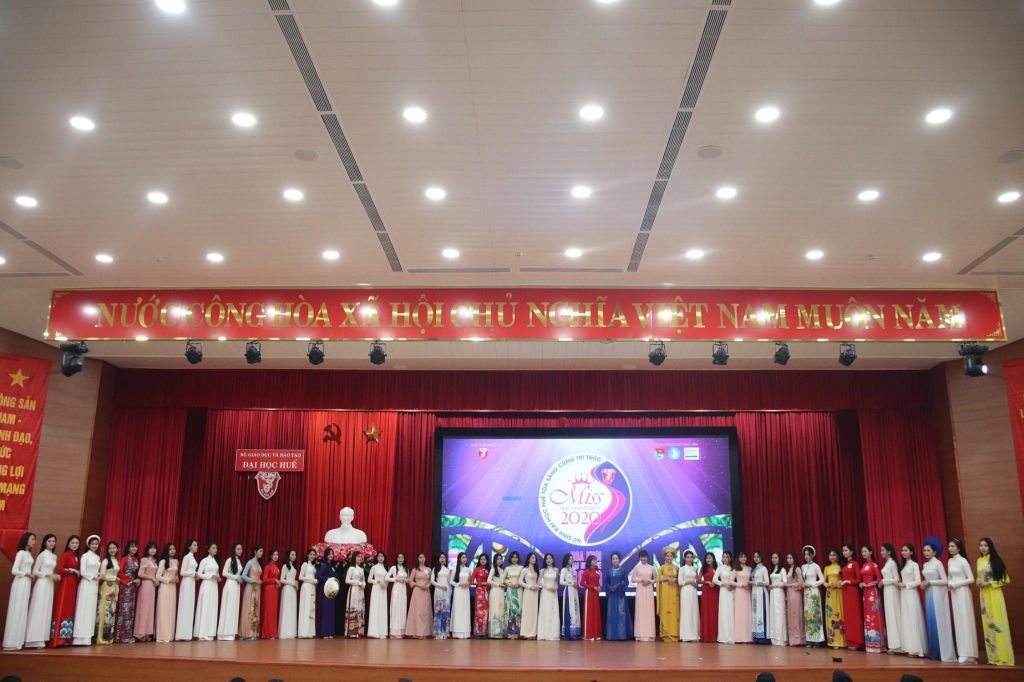 At the preliminary round of Miss Hue University 2020 contest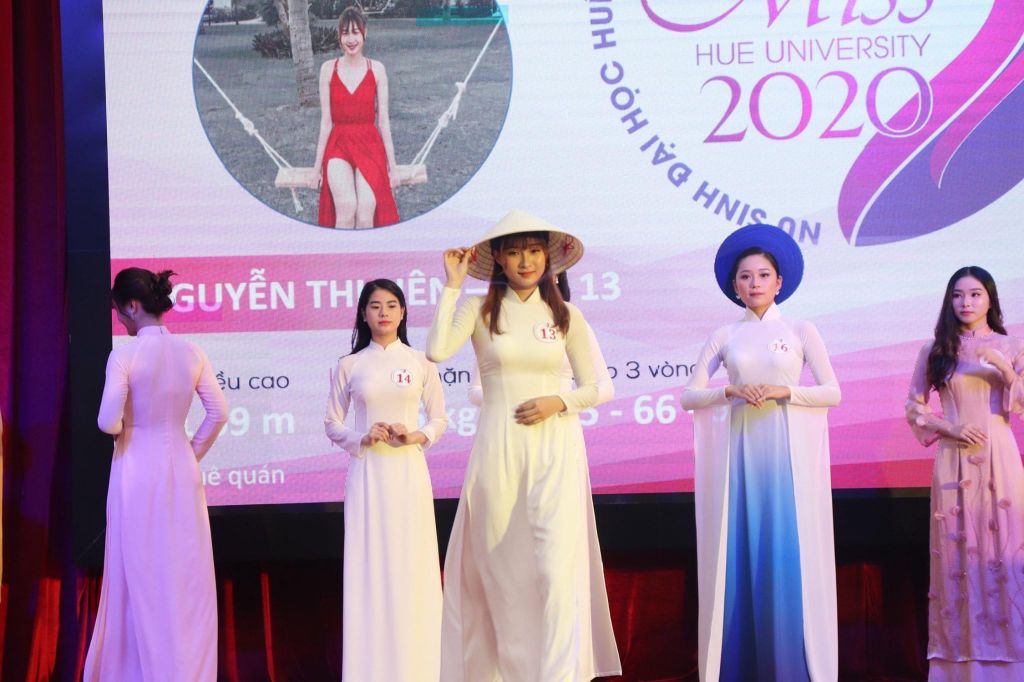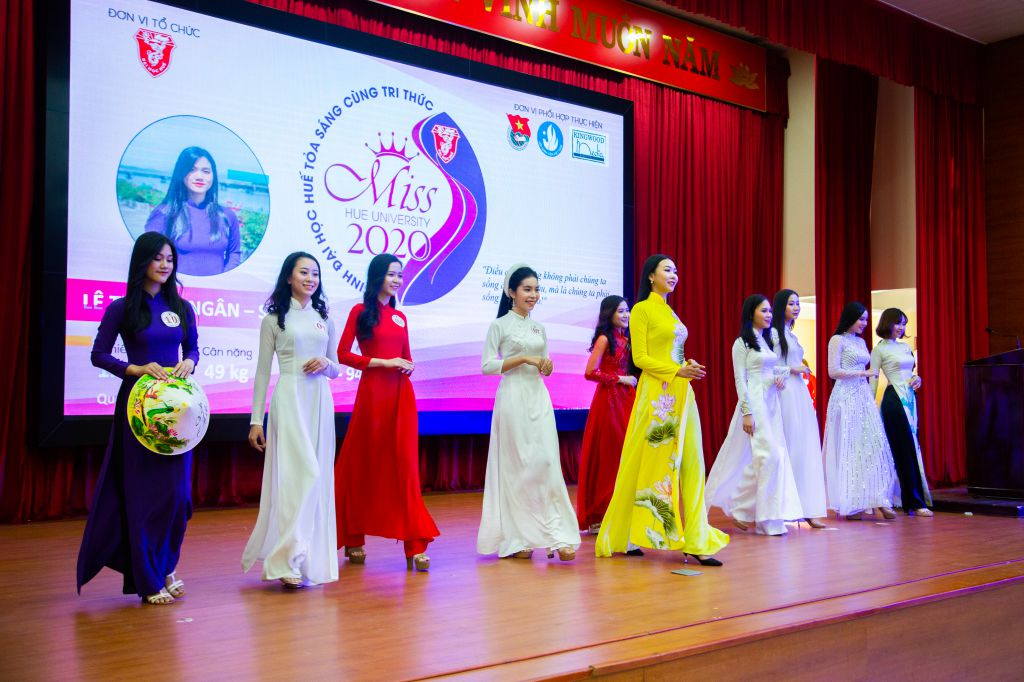 At the preliminary round, contestants were guided to perform on stage with "Ao Dai" and introduce themselves in three minutes.
30 contestants selected for the semi-final round include 9 from the University of Foreign Languages, 3 from the University of Economics, 5 from the University of Law, 3 from the University of Education, 2 from the University of Medicine and Pharmacy, 2 from the University of Sciences, 5 from the School of Tourism and Hospitality and 1 from the School of Physical Education. The semi-final round which is intended to take place at Hue University Hall, 01 Dien Bien Phu, Hue on July 12, 2020, includes such sections as social knowledge, sports costumes, talents, Ao Dai performance and answering questions. 15 contestants selected for the final round will attend charitable societies, community activities, Hue tourism, culture and environment promotion activities, public speaking, and voting in the social network for Ao Dai photo shots.
Reported: PV / Translated: Department of Science, Technology and International Relations, Hue University