From 9 to 12 of March 2021, under the framework of the CDAE project, all partners from Vietnam, the Philippines, Srilanka, Portugal, and Luxembourg participated in the virtual study tour organized by Mendel University in Brno, Czech Republic.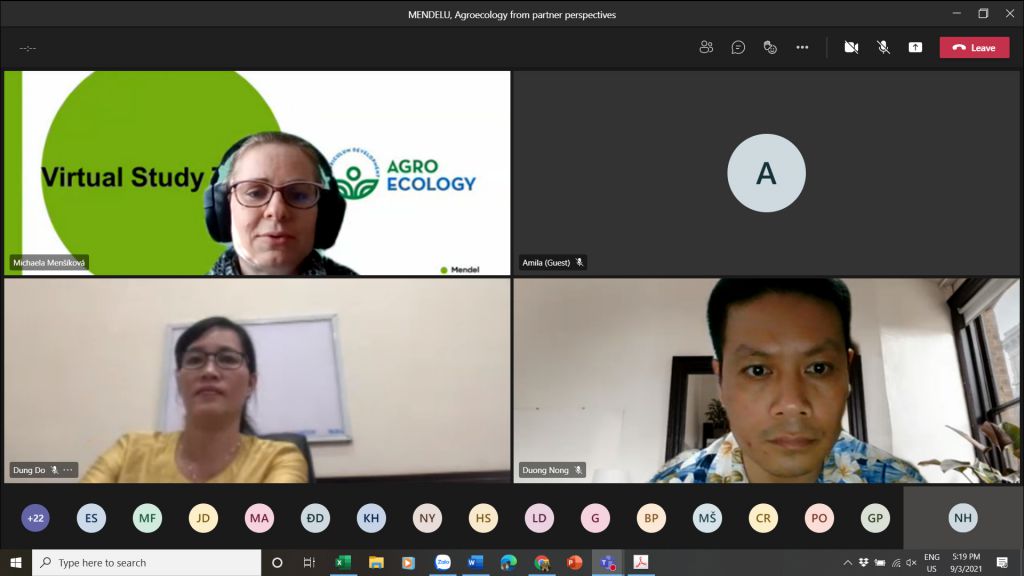 Mendel University is based in Brno, the second largest city in the Czech Republic - the heart of Europe. There are over 8,300 students at the university, including 5,500 undergraduates and 2,800 postgraduates. Nearly 1,600 international students make up almost 20 % of the total student body. Mendel University offers more than 100 different graduate degree programmes in Czech and in English languages. The University comprises one University Institute and five faculties: AgriSciences, Business and Economics, Forestry and Wood Technology, Regional Development and International Studies and Horticulture.
Mendel University in Brno is one of the three European programme countries under CDAE project to develop and transfer the Master program in Agroecology.
During the virtual study tour, all of the partners have exchanged information and discuss issues related to curriculum development, credit, credit transfer, laboratories, and so on. A lot of adjustments and amendments have been adapted to the situation of each country partner and in accordance with the European frame.
Translated: Department of Science, Technology and International Relations, Hue University