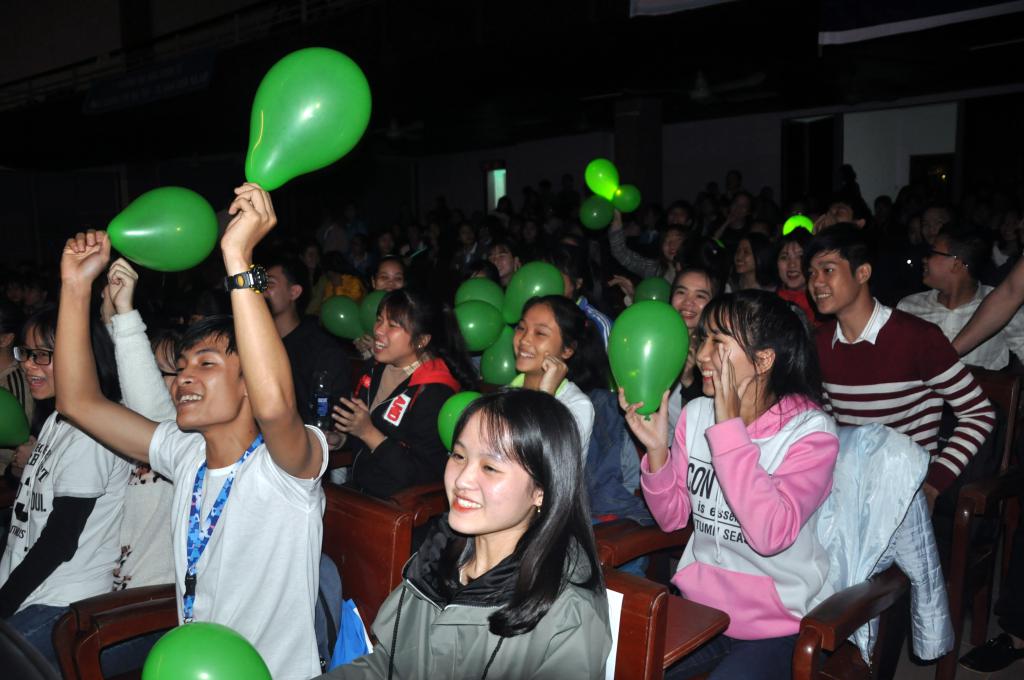 Skit Competition centered on Prevention and Control of HIV/AIDS, Drugs, Crime and Social Evils, organized by Hue University every two years, is one of the healthy playgrounds which attracts the attention of many students in Hue University. Through the competitions, students are educated against social evils such as drugs, prostitution, gambling, alcohol, theft, hyperactivity, etc. in order to build a truly clean and safe educational environment. Speaking at the contest, Dr. Truong Quy Tung, Vice President of Hue University, said that Hue University in cooperation with Thua Thien Hue provincial departments and police to organize many student activities to maintain the security and safety in the universities and surounding residential areas.
This is the eighth year in which the competition was organized. The competition attracted the participation of 11 teams from the affiliated universities and schools of Hue University. The eleven skits are informative and carefully prepared.
At the end of the exciting, meaningful evening, the skit "The story about Lan" (University of Arts) won the first prize; the two skits "Return" (School of Tourism) and "The thing that counts" (University of Economics) won the second prizes; The two skits "Adversity" (University of Agriculture and Forestry) and "Illusion" (University of Law) won the third prize.
The Organizing Committee awarding Prizes to the winners and presented souvenir flags to the teams participating in the contest.
Dr. Truong Quy Tung, Vice President of Hue University openning the contest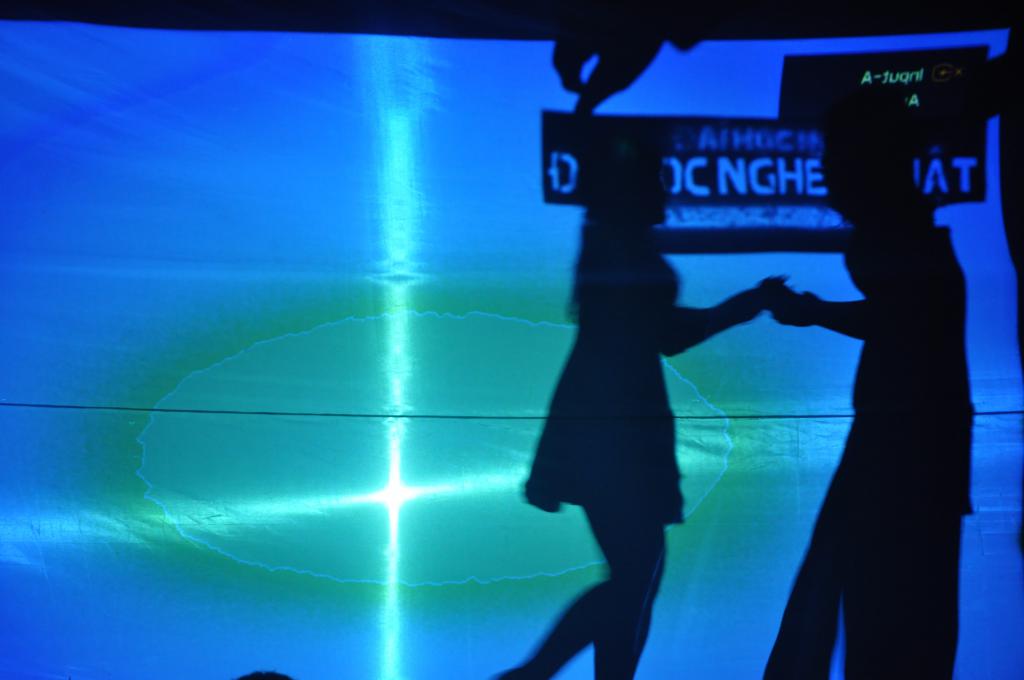 "The story about Lan", an absolutely creative, artful, meaningful skit by the students of the University of Arts, Hue University won the first prize in the Skit Competition 2017.
"The thing that counts" of the University of Economics, Hue University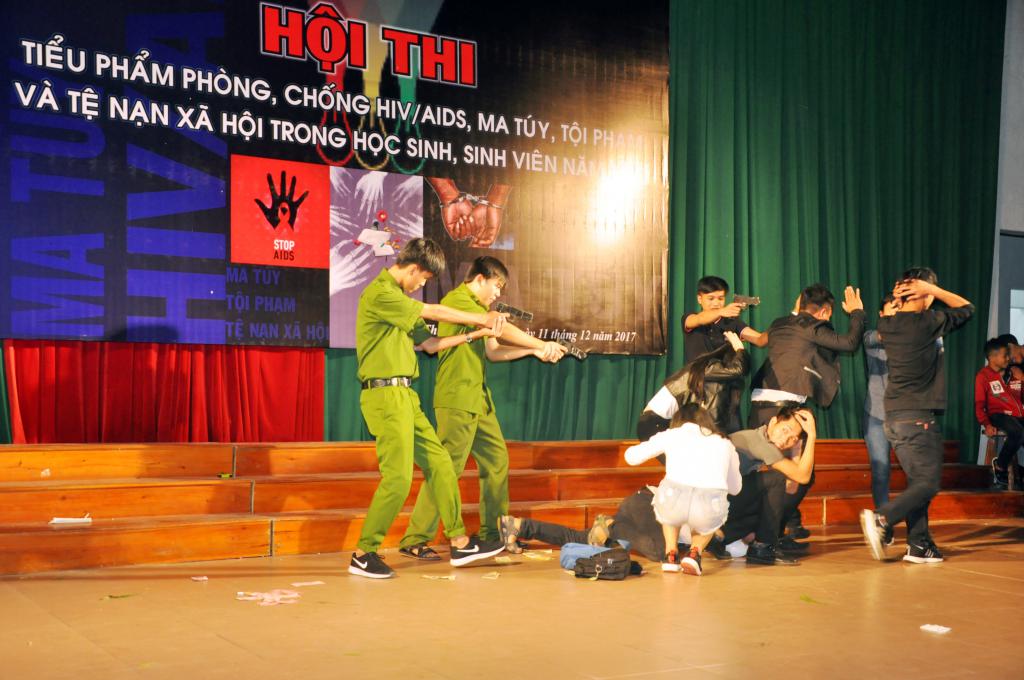 "Illusion" by University of Law, Hue University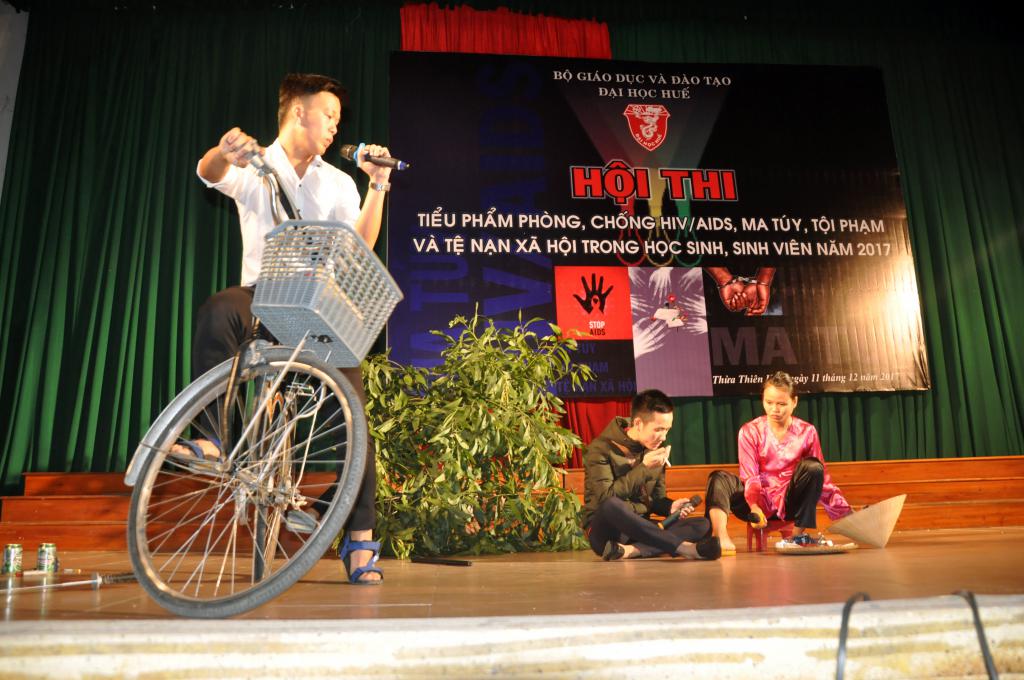 "Say no to drugs" by School of Physical Education, Hue University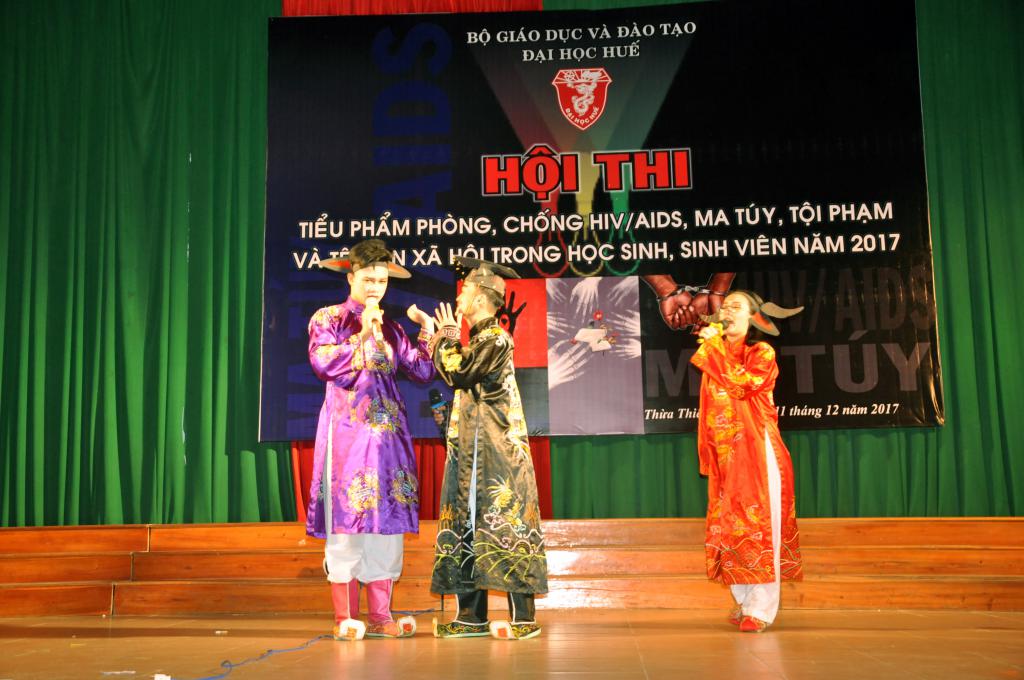 "Adversity" by University of Agriculture and Forestry, Hue University
Reporter: Tran Duc
Translator: Thanh Huong