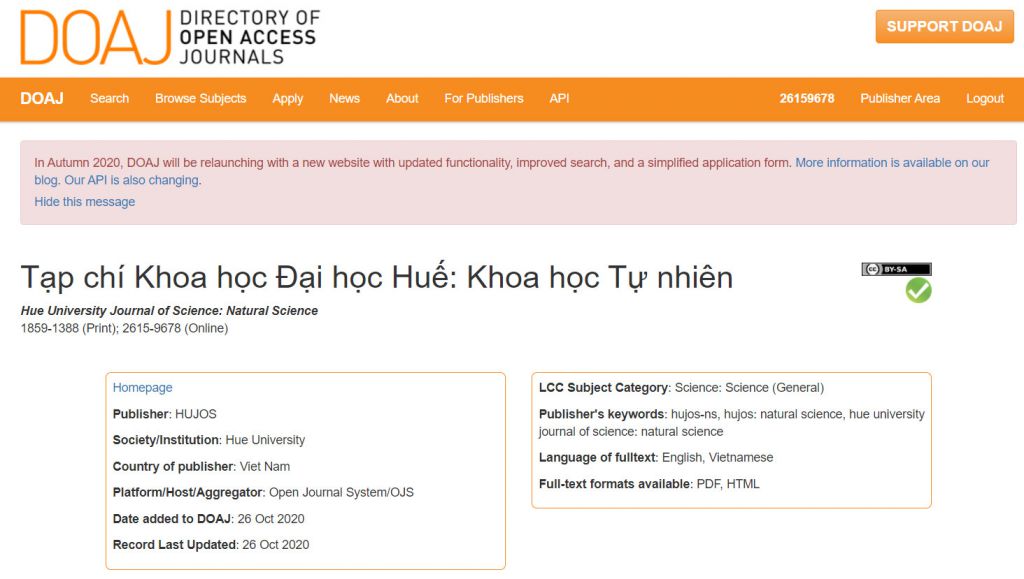 Joining in DOAJ, Hue University Journal of Science can increase the visibility and ease of use of open access scientific and scholarly journals.
DOAJ is committed to being 100% independent and maintaining all of its services and metadata as free to use or reuse for everyone.
This result shows the effort in the roadmap for the internationalization of Hue University Journal of Science. Also, it affirms the position of the prestigious journal, contributing to the goal of building Hue University into the National University in the shortest time.
Reported: PV / Translated: Department of Science, Technology and International Relations, Hue University