On February 05, 2021, Dr. Truong Quy Tung, Vice President of Hue University, Dean of the School of Engineering and Technology, Hue University chaired the kick-off meeting of the competition themed "Initiatives of Efficient and Economical Use of Energy"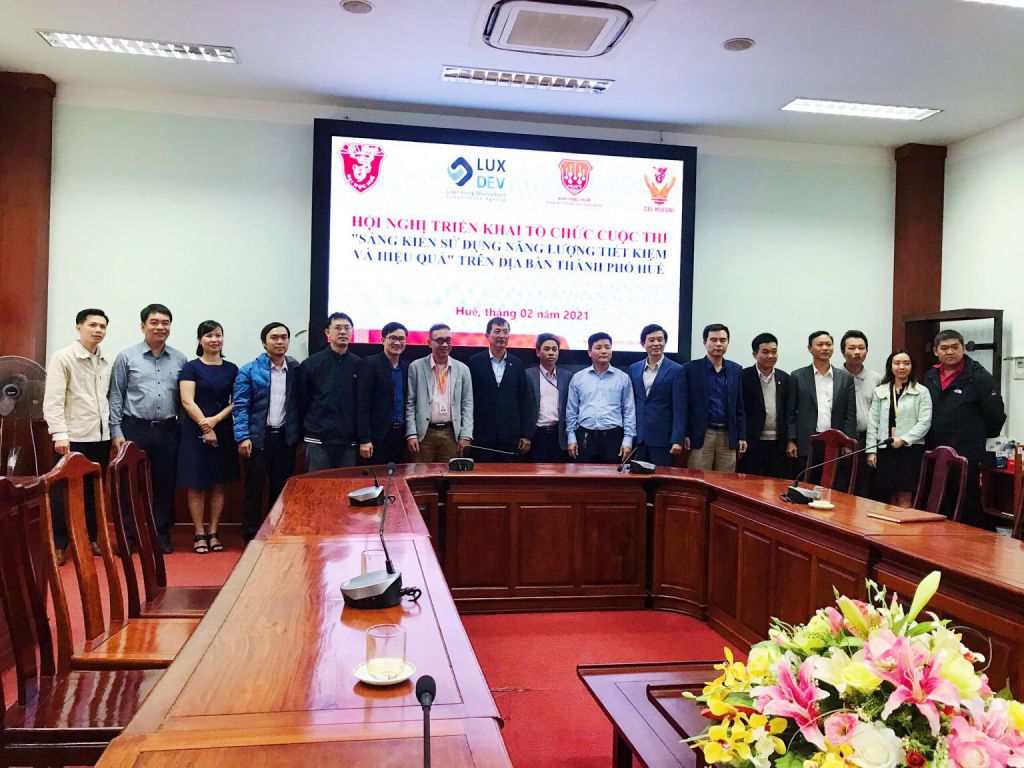 At the meeting, the Organization Board discussed such issues as plans for competition organization, launching, and regulations. The competition is for young students and lecturers in Thua Thien Hue province universities and colleges. It contributes to raise awareness of economical and efficient energy use.
The project will undergo such rounds as ideas, team-building, modeling of idea development, etc. The Board will start the competition soon so that students and lecturers can have opportunities to show their talents.
Reported: PV / Translated: Department of Science, Technology and International Relations, Hue University