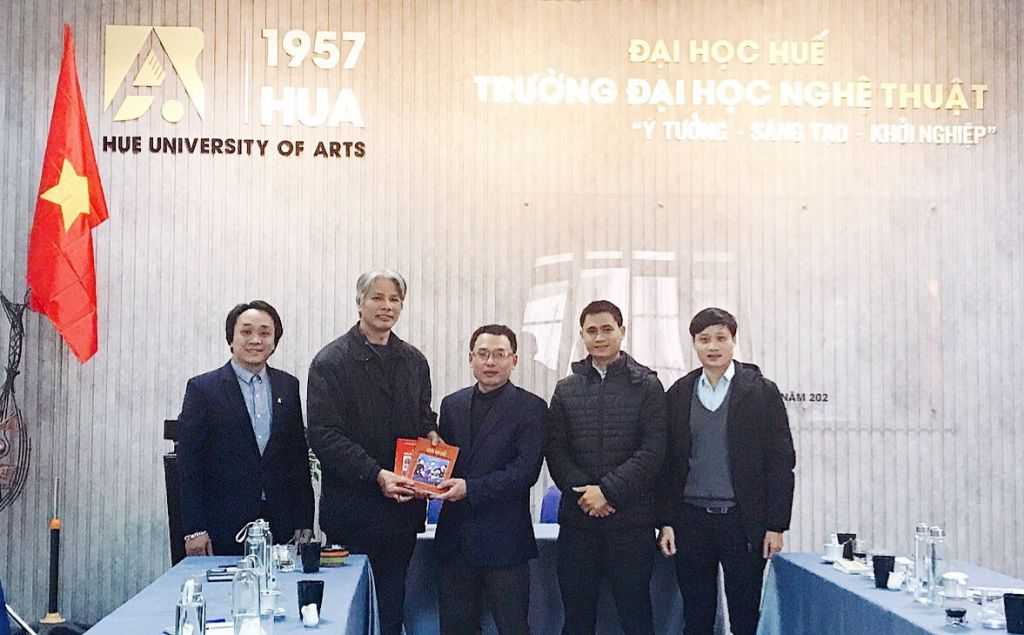 Attendants at the meeting were Mr. Phan Le Chung, Acting Council Chairman of the University of Arts, Mr. Do Xuan Phu, Acting Rector, Mr. Nguyen Thien Binh, Deputy Director of Thua Thien Hue Department of Culture and Sports, Member of the Council of the University of Arts, Hue University.
The two sides discussed the plan for cooperation and development on culture and arts. The cooperation aims to enhance traditional education, preserve and promote cultural heritage, historical value, and national culture. Students will be able to explore the community through local history and engaged in preserving and promoting national and local cultural heritage in the province.
At the meeting, representatives assigned specific tasks to professional units to build up a detailed plan in the coming agreement, which will be signed in late February 2021.
Reported: Tran Nga / Translated: Department of Science, Technology and International Relations, Hue University