On the morning of March 28, 2021, Tuoi Tre Newspaper organized the Admission and Career Counseling Program in 2021 at Quoc Hoc High School for the Gifted. Assoc. Prof. Dr. Huynh Van Chuong, Secretary of the Party Committee, Vice President of Hue University attended the program.
This practical program provided the opportunity for students and their parents to answer questions regarding admission and career choice for the future.
At the consultation session, Assoc. Prof. Dr. Huynh Van Chuong, Hue University Vice President, and Dr. Nguyen Cong Hao, Director, Department of Academic and Student's Affairs – Hue University of Student Affairs answered general questions about 2021 enrollment regulations.
Please see the website for further details: https://hueuni.edu.vn/portal/vi/index.php/News/hon-12000-chi-tieu-du-kien-tuyen-sinh-dai-hoc-he-chinh-quy-vao-dai-hoc-hue-nam-2021.html
Some photos at Quang Tri and Thua Thien Hue: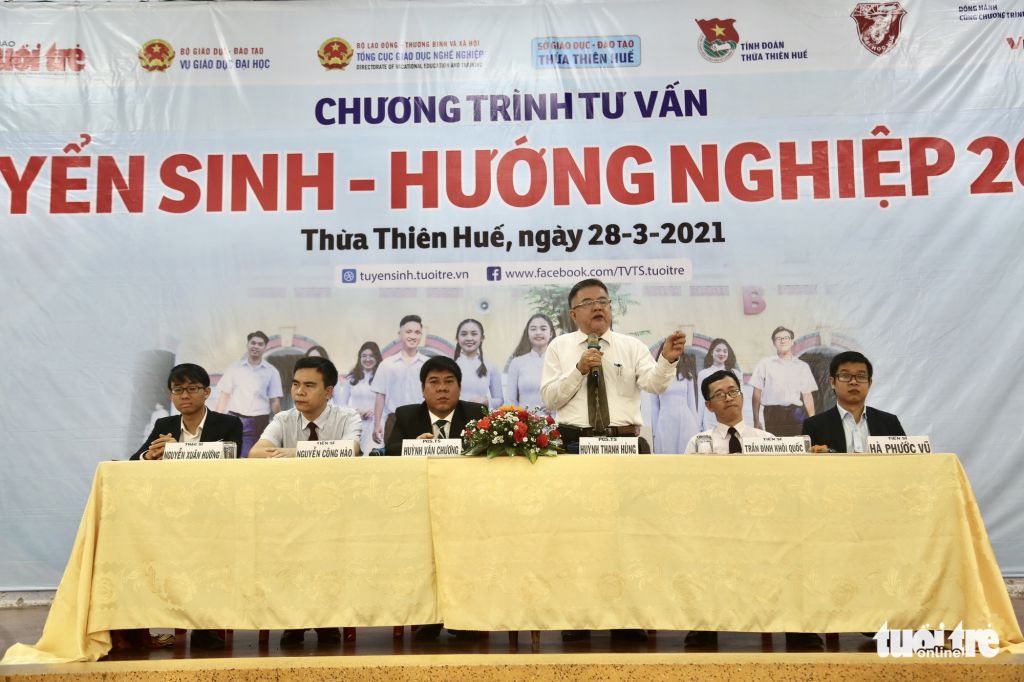 Assoc. Prof. Dr. Huynh Van Chuong, Hue University Vice President, and Dr. Nguyen Cong Hao, Director, Department of Academic and Student's Affairs attended the program at Thua Thien Hue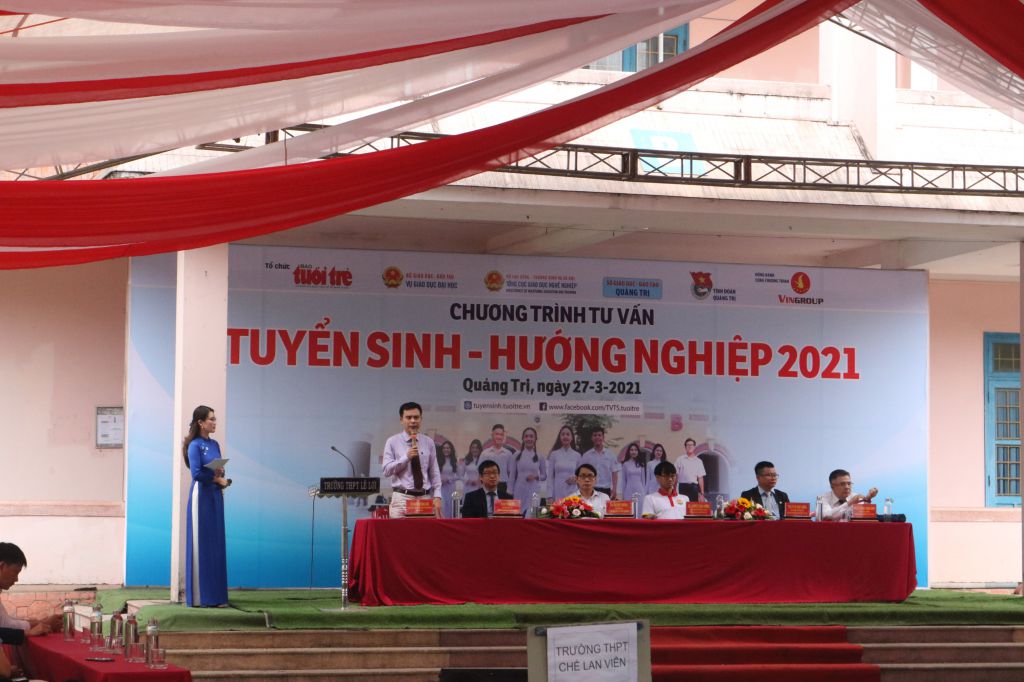 Dr. Nguyen Cong Hao, Director, Department of Academic and Student's Affairs participated in the program at Quang Tri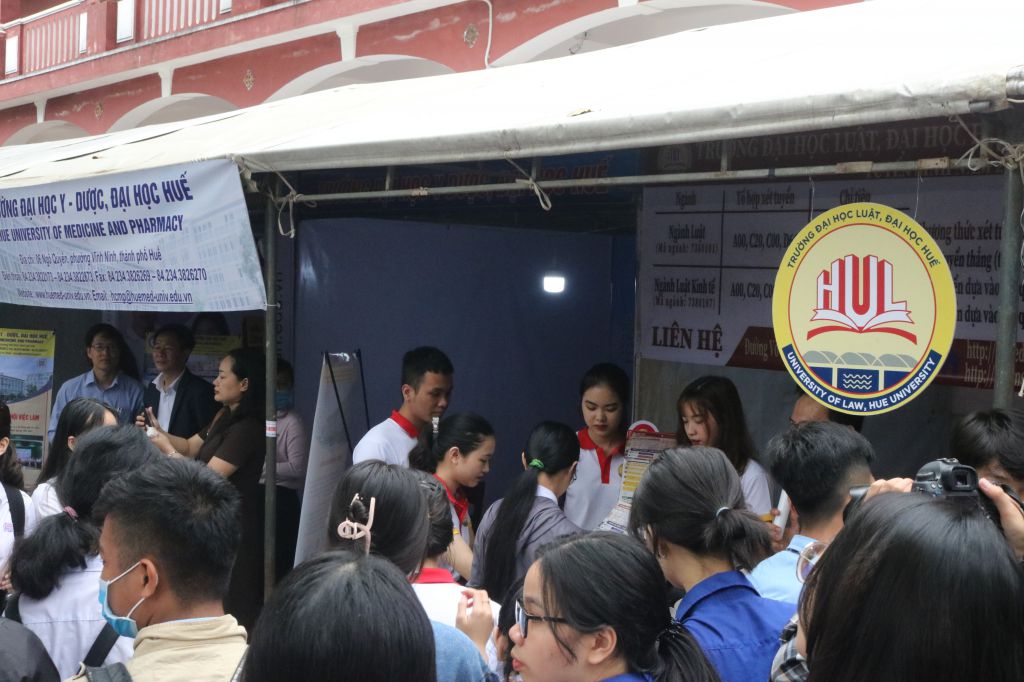 Translated: Department of Science, Technology and International Relations, Hue University