On November 06, 2020, Hue University cooperated with kind-hearted sponsors to organize a scholarship offering ceremony for students affected by floods and storms. Attendants at the ceremony were Dr. Do Thi Xuan Dung, Hue University Vice President; representatives for kind-hearted sponsors, representatives from member universities, Youth Union, Hue University Student Association, and those students who were granted this scholarship.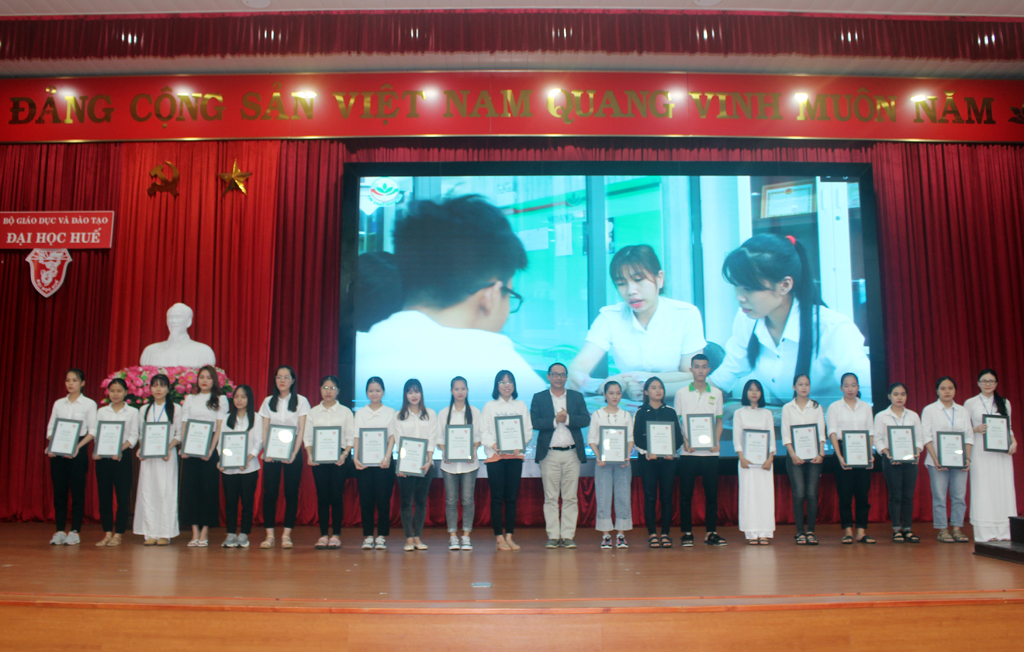 Scholarship from kind-hearted sponsors to Hue University students

At the meeting, Hue University Vice President, Dr. Do Thi Xuan Dung extended her gratitude and appreciation to kind-hearted sponsors who have accompanied with students in the flooding region in general and with Hue University students in particular.
Reported: Tran Duc / Translated: Department of Science, Technology and International Relations, Hue University