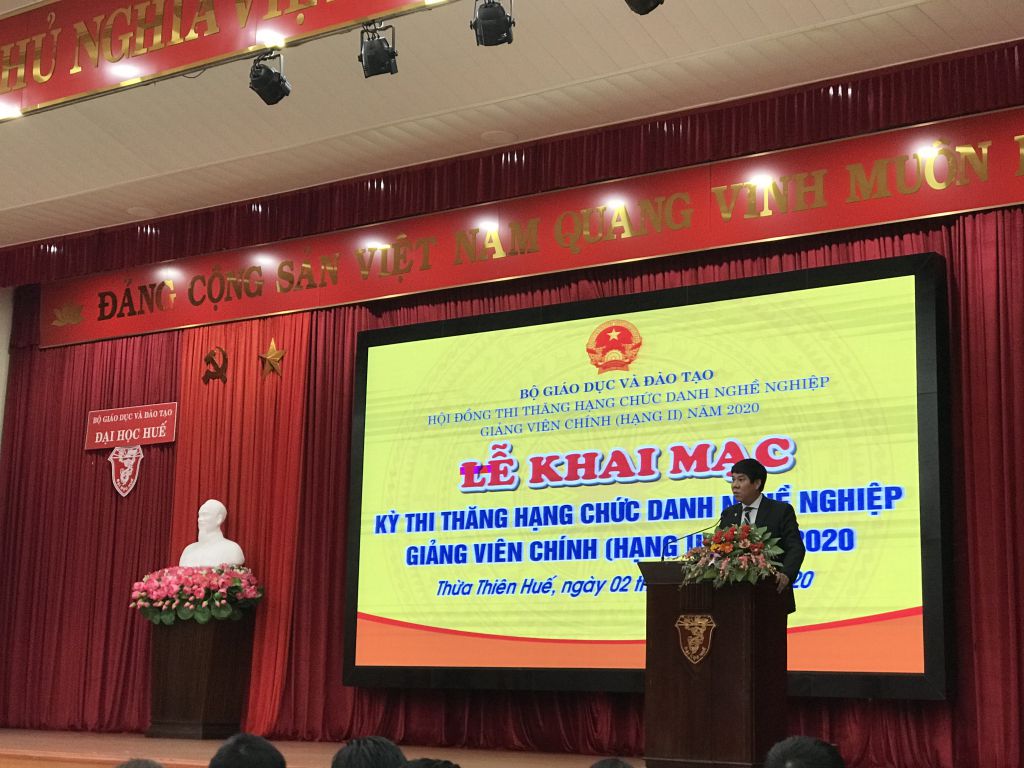 Assoc. Prof. Dr. Huynh Van Chuong, Vice President of Hue University, Vice Chairman of the Examination Council for the promotion examination of Senior Lecturers (Grade II) in 2020
There are 99 candidates from Hue University, 67 candidates from, 33 candidates from Quy Nhon University, 22 candidates from Vinh University, 20 candidates from Nghe An College of Education, 12 candidates from Khanh Hoa University, 11 candidates from Quang Nam University, 10 candidates from Vinh Medical University, 9 candidates from Nghe An College of Economics, 8 candidates from Vinh University of Technology Education, 6 candidates from the Mien Trung University of Civil Engineering, 6 candidates from Gia Lai Junior College of Education, 4 candidates from Thua Thien Hue College of Education, 3 candidates from Nha Trang National College of Pedagogy, and 2 candidates from Dak Lak College of Education.
Candidates take the following subjects: General knowledge, Information Technology, Foreign language, and Specialized subject Professional expertise.
The examination for promotion of Senior Lecturer (Grade II) is organized by the Ministry of Education and Training and Ministry of Home Affairs at three examination councils (Hanoi University, Hue University and Ho Chi Minh City University of Education).
Reported: PV / Translated: Department of Science, Technology and International Relations, Hue University