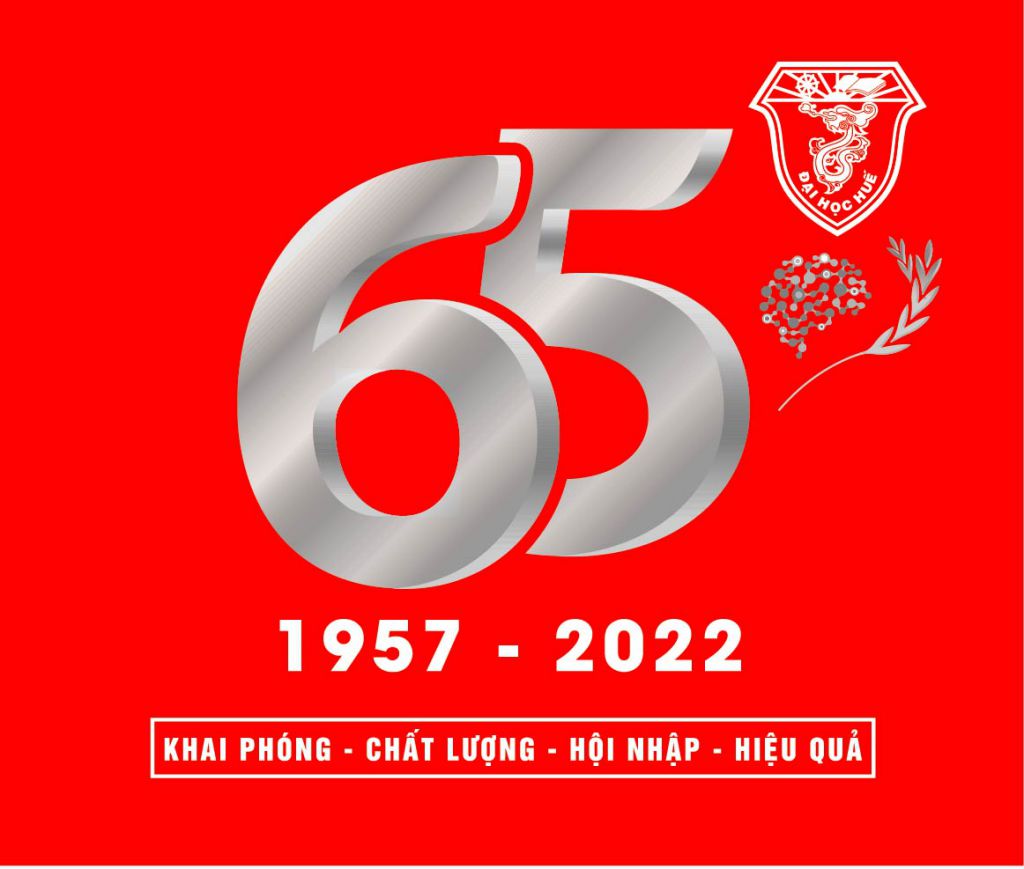 At which level is the development of Hue University into a National University?
Assoc. Prof. Nguyen Quang Linh: It can be said that all preparation steps for Hue University to become a National University are now ready. Since the Resolution 54 of the Politburo dated December 2019 and Resolution 83 dated May 27, 2020, by the Government, Hue University has completed a Project of developing Hue University into a National University to submit to the Prime Minister.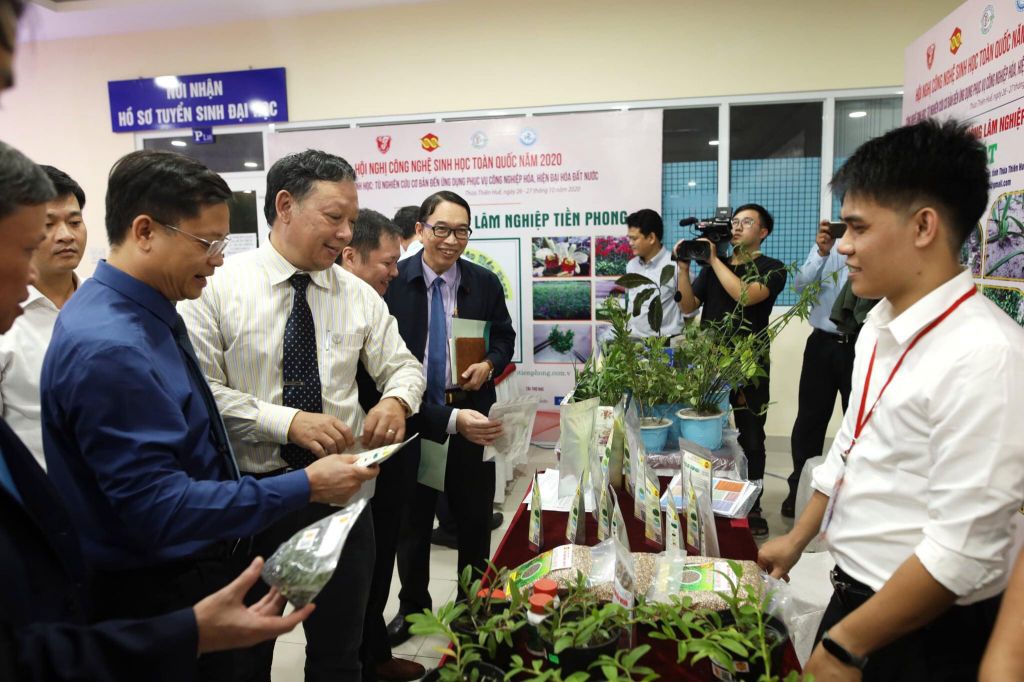 National Biotechnology Conference 2020 at Hue University
To achieve this goal, how has Hue University prepared in terms of both "position and power"?
Assoc. Prof. Nguyen Quang Linh:
In the process of 65 years of establishment and development of Hue University, the 2-level university governance of Hue University has gradually improved its management mechanism and position in the domestic and international higher education systems.
In the period 1994 - 2020, the scale, the organizational structure, the number of staff, lecturers, and students of Hue University increased rapidly. In 2021, Hue University has reached more than 13,000 students in enrollment.
In the QS Asia University rankings 2022, such many criteria of Hue University increased compared to 2021 are Employer reputation, Academic reputation, International Research Network, and Citations per paper.
How will the matter Hue University becomes a National University that has an impact on the human resources development of the country?
Assoc. Prof. Nguyen Quang Linh: Since 1957, Hue University has been the most prestigious higher education institution in Southeast Asia. Hue University has provided highly qualified human resources in the fields of health, education, science, culture, and art for the Central provinces, Central Highlands, and the Southern provinces.
Moreover, Hue University's alumni who are managers, politicians, scientists, and businessmen have contributed to the strong development of the country. Developing Hue University into a National University will promote the strengths of the leading multi-disciplinary research university model in the country.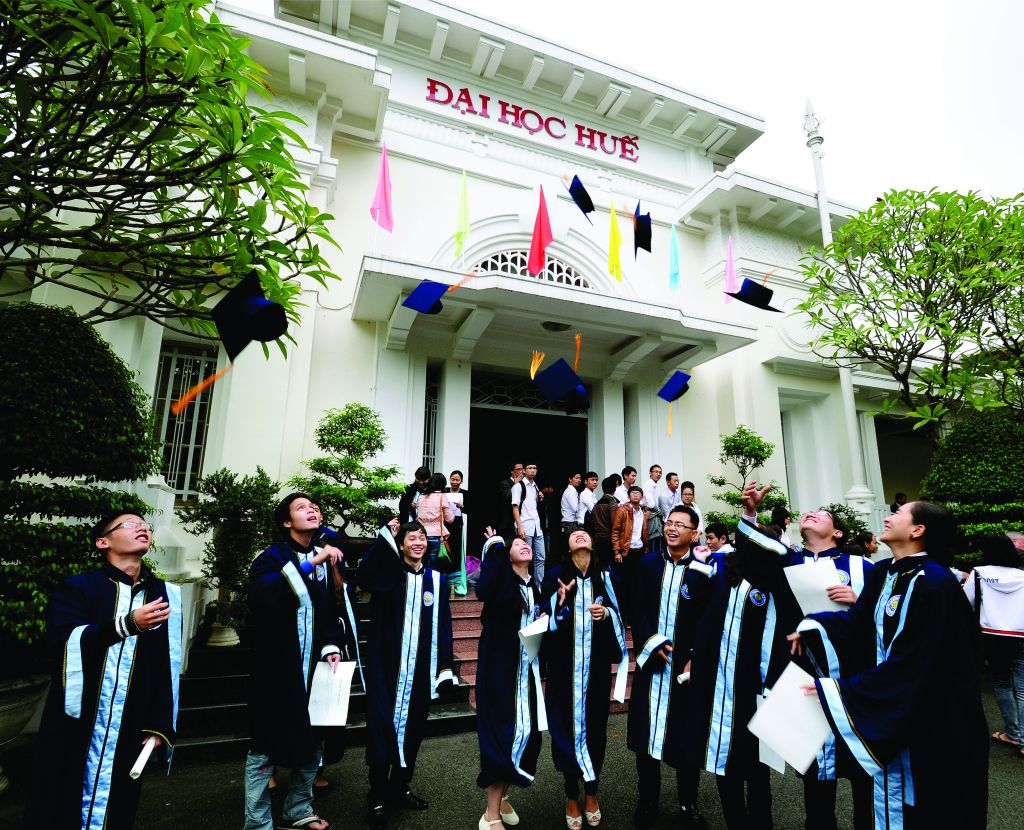 Hue University students
How has Hue University overcome difficulties caused by the COVID-19 pandemic?
Assoc. Prof. Nguyen Quang Linh: The speed of digital transformation in management, teaching, and learning activities has rapidly developed. Most of the universities have converted from traditional teaching to online teaching through Moodle, Google Classroom, Zoom; 70-90% of courses (except for some specific courses) and 80-90% of lessons are taught online; 100% of lecturers teach online and 75-90% of students participate in online learning.
Currently, academic year opening and graduation ceremonies, conferences, and seminars are held both online and offline. Digital and electronic signatures have been used synchronously, moving towards the implementation of a "paperless office".

Reported: Nhat Linh (Tuoi Tre News) / Translated: Department of Science, Technology and International Relations, Hue University