On the morning of June 15th, 2023, in Hanoi, Assoc. Prof. Le Anh Phuong, Hue University President, together with the delegation, attended the Belarus Education Day in Vietnam 2023, organized by Hanoi University of Science and Technology in coordination with the Embassy of the Republic of Belarus. Vietnamese Deputy Minister of Education and Training Nguyen Van Phuc, Belarusian Minister of Education Ivanets Andrei, and the Ambassador Extraordinary and Plenipotentiary of the Republic of Belarus to Vietnam, Mr. Baravikou Uladzimir, along with numerous leaders from universities of both countries, participated in the event.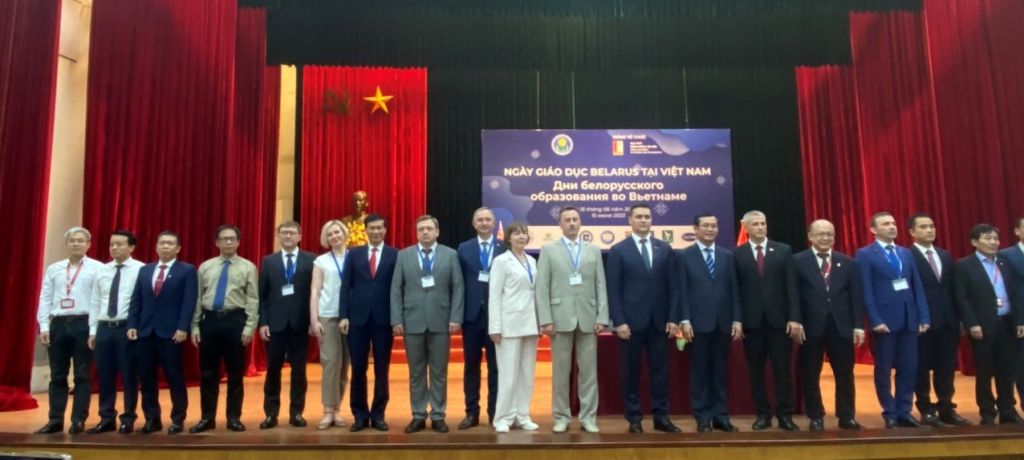 During more than 30 years of diplomatic relations between Vietnam and Belarus, the two countries have always valued the development of their traditional friendship and cooperation in various fields. The Education Day aims to enhance collaboration in the education sector. During this event, Belarusian universities have the opportunity to share and provide information, such as details about their institutions, scholarship programs, procedures, and directly address any inquiries from Vietnamese students.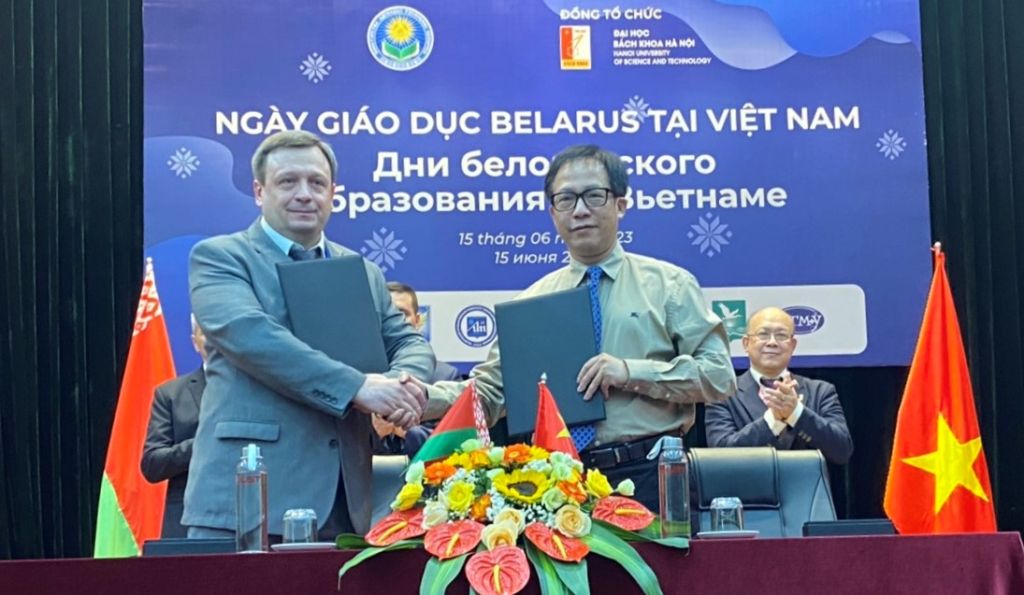 Taking this opportunity, the President of Hue University and the Rector of Polessky State University signed a Memorandum of Understanding (MoU) on educational and research cooperation. According to the MOU, both parties will collaborate on joint research projects concerning topics of mutual interest, coordinate the organization of conferences and workshops on science and culture, facilitate faculty and student exchange, exchange published works, training materials, and textbooks, along with other scientific materials and implement joint partnership programs.
Translated: Department of Science, Technology and International Relations, Hue University