On the afternoon of August 1, 2023, at Hue University Hall, the President of Hue University, Professor Le Anh Phuong, welcomed Nobel Prize Laureate in Physics 1999, Prof. Gerard't Hooft, and his wife; Mr. Do Trinh Hue, the representative of Rencontres du Vietnam and the Director of the Science and Education Center, coordinating the Vallet scholarships nationwide.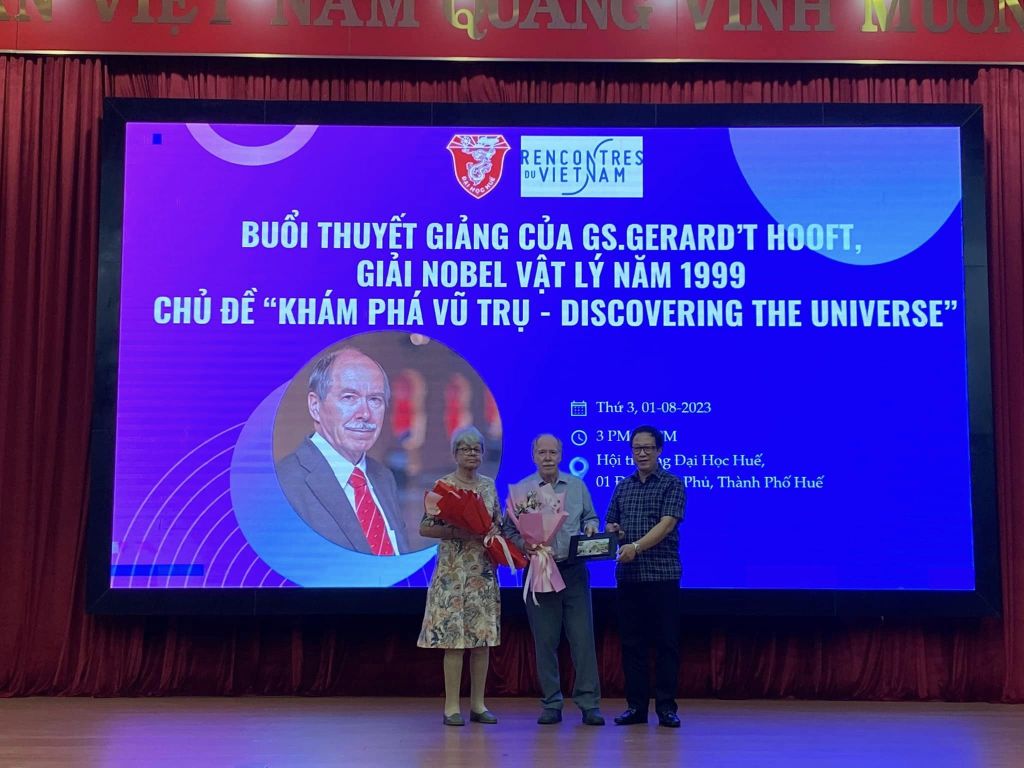 Prof. Le Anh Phuong, Hue University President welcomed Prof. Gerard't Hooft and his wife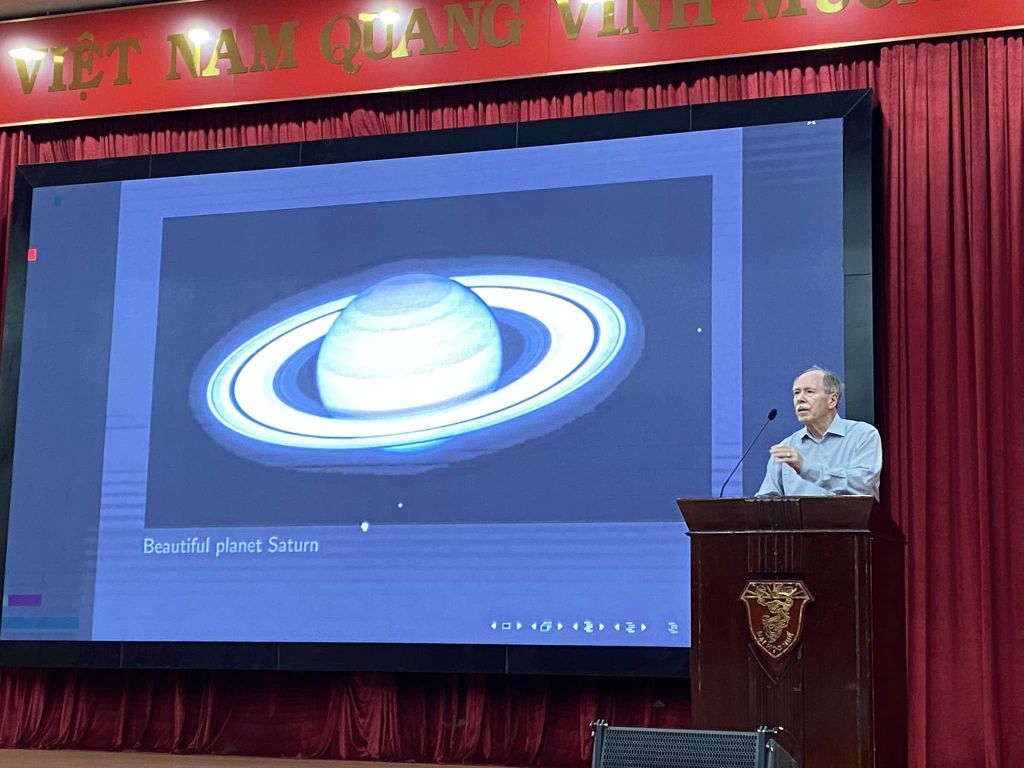 At Hue University, Prof. Gerard't Hooft delivered a lecture on the topic "Discovering the Universe," which attracted a large audience of students, high school students, and teachers from universities and high schools in Hue city.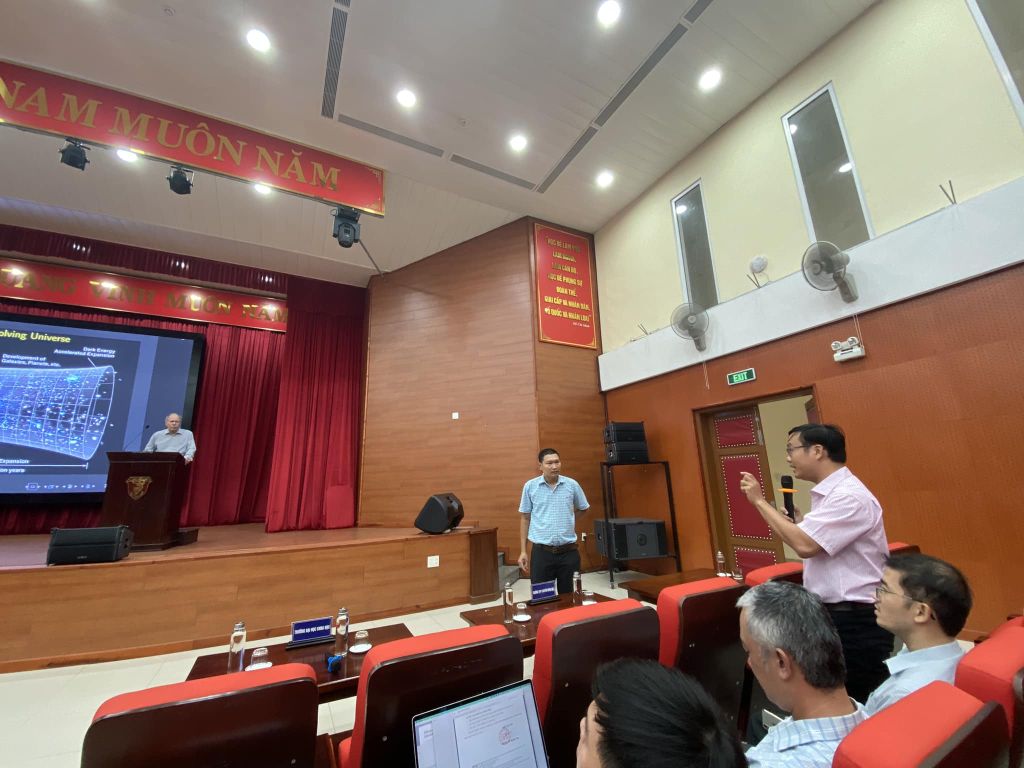 Prof. Gerardus 't Hooft is a professor at Utrecht University, Netherlands. He is a theoretical physicist who was awarded the Nobel Prize in Physics in 1999 (along with Prof. Martinus Veltman) for his research on "Elucidating the Quantum Structure of Weak Interactions." His research work focuses on the standard model theory in fundamental particle physics, quantum theory in gravitational research of black holes, and quantum mechanics. He has made significant contributions to physics by demonstrating that the standard model theory can be renormalizable, proposing the dimensional regularization method, and suggesting the holographic principle for reconstructing a 3-dimensional image of the universe from 2-dimensional observed data.
He is a member of the Royal Netherlands Academy of Arts and Sciences (KNAW) since 1982, becoming a professor of the Academy in 2003. He is also a member of prestigious scientific academies such as the French Academy of Sciences, the US National Academy of Sciences, the American Academy of Arts and Sciences, and the Institute of Physics in the UK and Ireland.
Translated: Department of Science, Technology and International Relations, Hue University