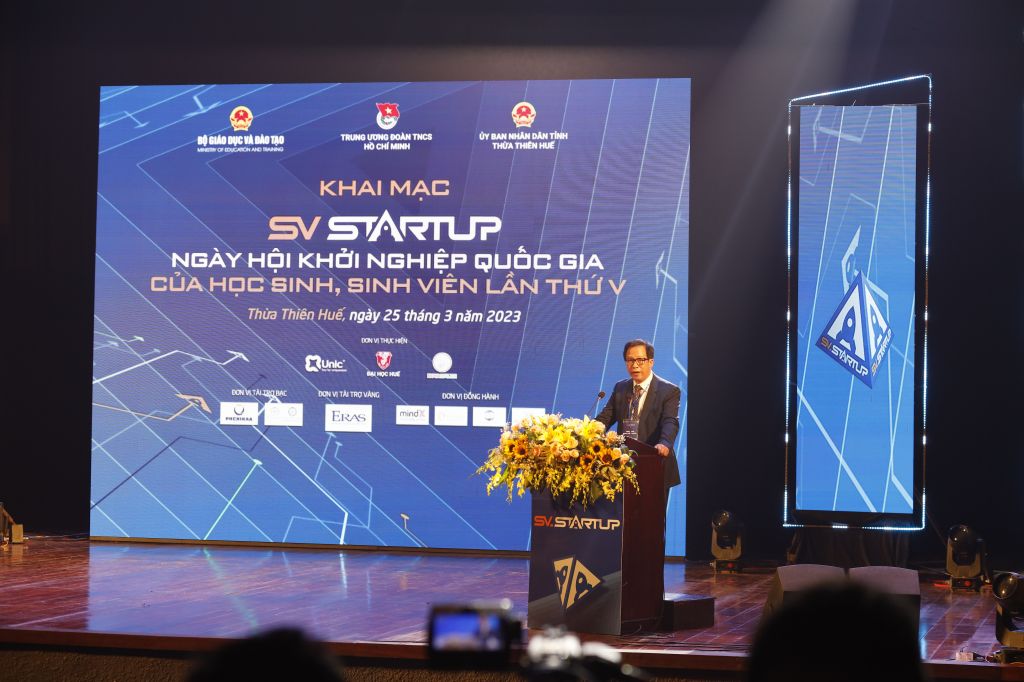 Hue University President delivered a speech at the fifth National Startup Festival for students organized at Hue University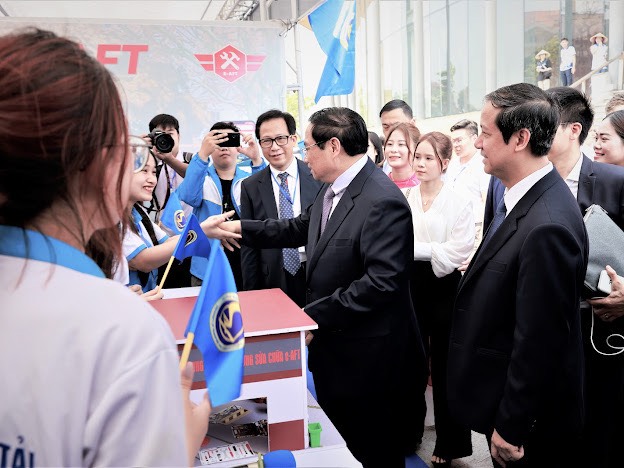 Prime Minister Pham Minh Chinh; Minister of Education and Training Nguyen Kim Son; Hue University President Le Anh Phuong visited the exhibition booths at the festival
On the path to develop innovative startup with great efforts, Hue University as well as other universities is facing some obstacles regarding the policy. For that reason, Hue University has several proposals to Prime Minister and Ministers for solutions.
Firstly, the government and local authorities have a lot of policies for startup. Centers of Entrepreneurship and Incubation and shared space still have difficulties in being recognized by the authorities for the quite complicated procedure. Related ministries and departments are requested to have specific guidelines for the competent authorities to conduct the recognition.
Secondly, technology transfer activities and commercialization of scientific results have remained a lot of struggles. It takes time for the ownership procedure or using scientific results by state budget or complicated conditions for technology transfer.
Thirdly, besides the state budget, universities hope to receive support from domestic and international business through different projects. Hue University expects to have opportunities to be cooperated, invested for mutual development.
Hue University hopes to be continued receiving attention, consideration as well as support of Prime Minister and leaders of Departments so that Hue University's students, lecturers and staff can realize innovative startup ideas, create more good results for the development of the country.
Translated: Department of Science, Technology and International Relations, Hue University