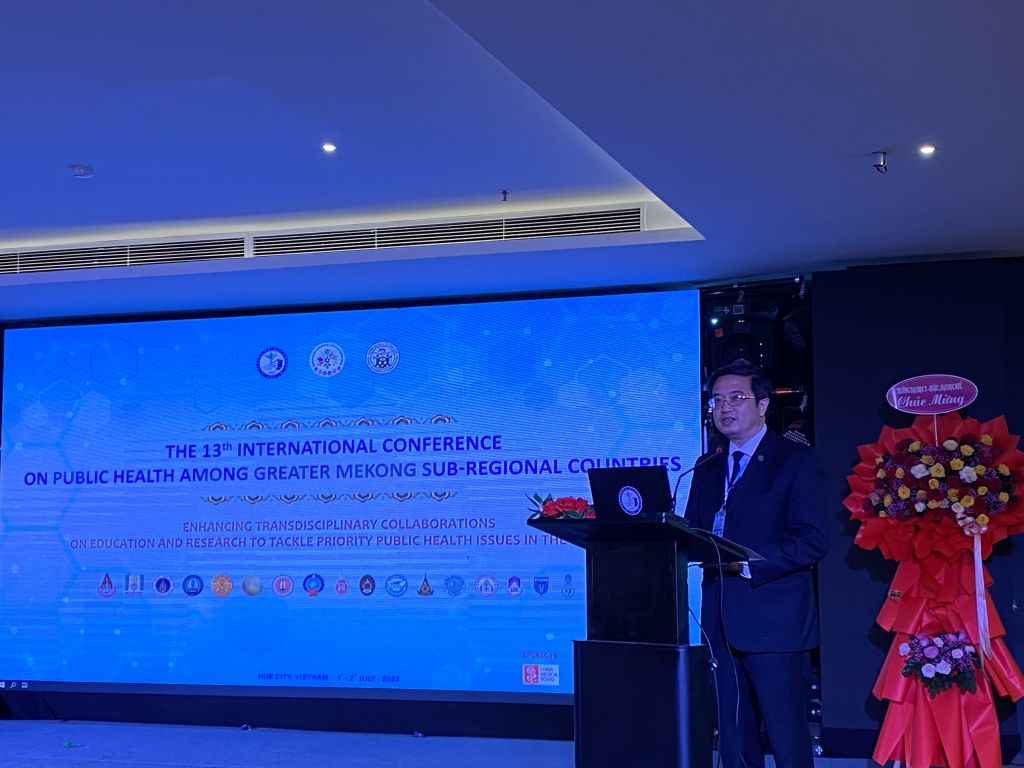 Professor Dr. Nguyen Vu Quoc Huy, Rector of the University of Medicine and Pharmacy, Hue University, delivered the opening remarks at the conference.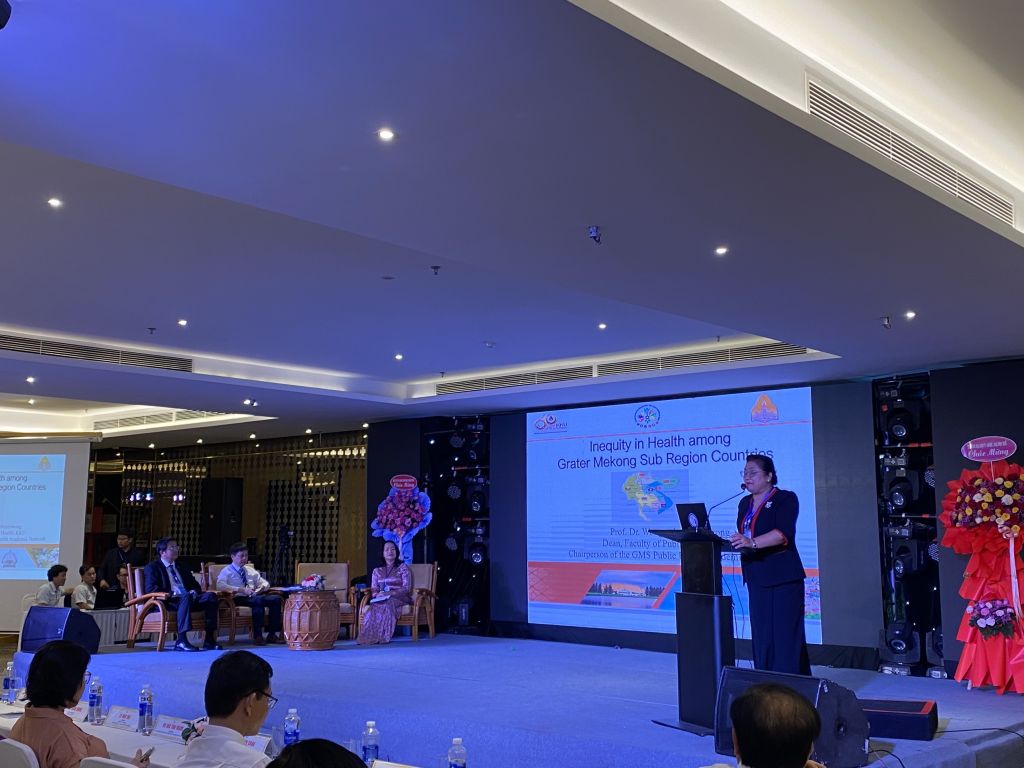 Prof. Wongsa Laohasiriwong, President of the Greater Mekong Sub-region Academic Network, Dean of the Faculty of Public Health, Khon Kaen University, Thailand presented a report at the conference.
The conference featured a diverse range of activities, including keynote speeches and presentations by experts from 14 countries in the region and internationally, focusing on priority public health issues. The conference comprised two plenary sessions, 12 parallel sessions, and approximately 100 poster presentations, totaling over 200 presentations in English. It brought together professors, scientists, and researchers from 14 countries, including Vietnam, Thailand, China, Laos, Cambodia, Myanmar, Australia, Germany, Japan, Ireland, Mongolia, Nepal, the Philippines, and Singapore. This was a significant opportunity for faculty members, students, and researchers from member institutions to share and update scientific knowledge, strengthen networking, and foster academic collaboration in the field of public health.
The Greater Mekong Sub-region Public Health Academic Network (GMS) was established almost 20 years ago, comprising universities of medicine and pharmacy from countries in the Mekong subregion, including Thailand, Vietnam, China, Cambodia, Laos, and Myanmar. The network aims to improve health and quality of life for people in the region through collaborative efforts to enhance the quality of education and research in public health.
Translated: Department of Science, Technology and International Relations, Hue University