On the afternoon of December 19, 2022, Hue University leaders received the visit of Mr. Conor Finn, Deputy Head of Mission, Embassy of Ireland at Hue University.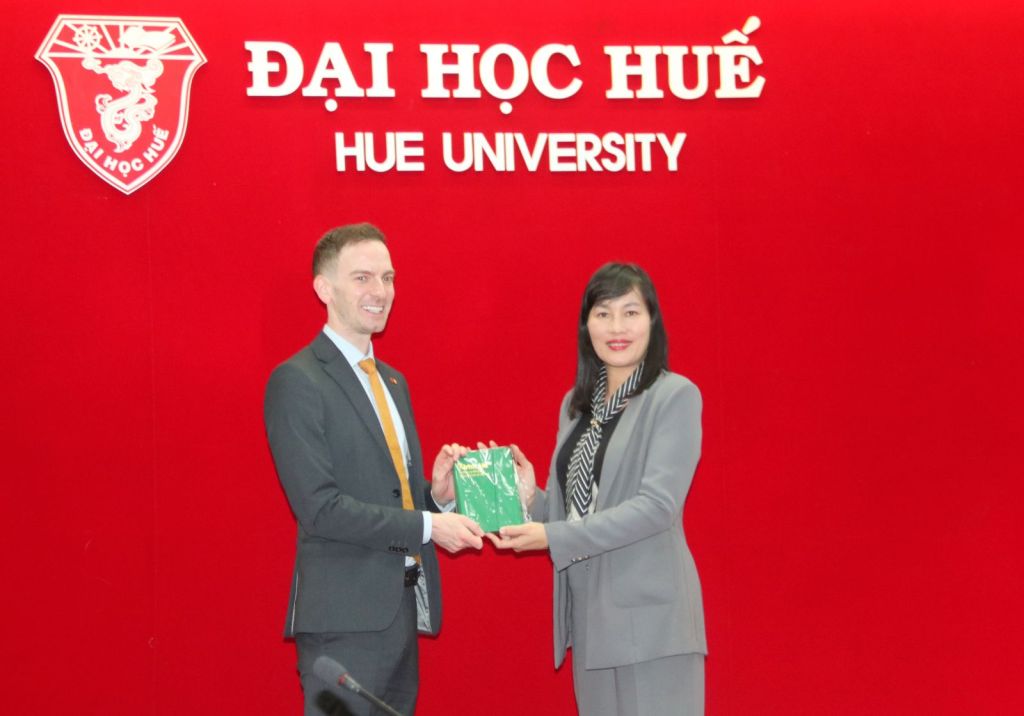 Dr. Do Thi Xuan Dung, Vice President of Hue University affirmed that Hue University is one regional university with a long history and tradition in education and research, playing a very important role in Central Vietnam. During the period from 2017 to 2020, the Embassy of Ireland granted an amount of 67,000 EUR to support Hue University to develop 3 training programs in Environmental Health and Safety, Tourism and Hospitality Management and Food Safety Management. VIBE project has helped Hue University to develop advanced programs, contributing to the internationalization of Hue University.
Hue University also hopes that the Embassy of Ireland will support proposals of TU Dublin, Ireland and Hue University, and help Hue University in building capacity and developing new joint pilot programs. They are Master programs in Analytical Chemistry; Design-Visual Communication; Health, safety and human factors; Nutraceuticals in Health and Nutrition; Tourism and Hospitality Management; Bachelor in International Business. Besides those academic activities, Hue University has many research proposals, especially in mentoring for women and applied chemistry on Food Safety and Protection.
Mr. Conor Finn expressed his pleasure to see the fruitful results of cooperation through the VIBE projects and listened all the proposals from Hue University member universities and schools so that the Embassy of Ireland can support Hue University the best during the next time.
Translated: Department of Science, Technology and International Relations, Hue University