On November 30, 2022, Hue University held a workshop on "Promoting the transfer and commercialization of scientific and technological products". The representatives of Departments of Science and Technology of Thua Thien Hue, Quang Tri, and Quang Nam provinces; scientific and technologial enterprises; leaders and scientists from member universities and affiliated units of Hue University attended the workshop.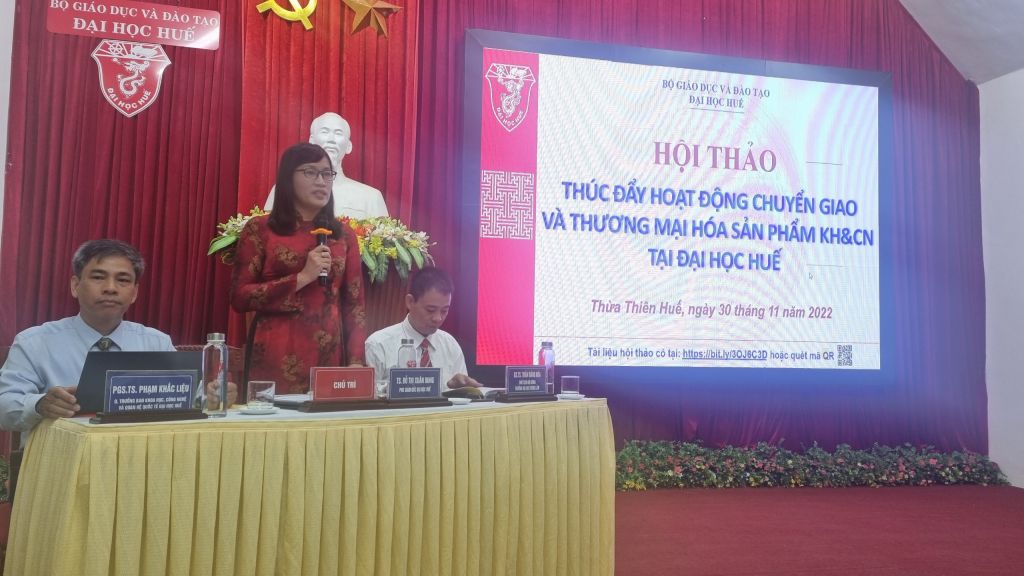 Dr. Do Thi Xuan Dung, Vice President of Hue University at the Conference
According to the report of Hue University Department of Science, Technology and International Relations, Hue University had 35 scientific and technological products transferred to localities and businesses with a total value of approximately VND 4.84 billion in the period 2017-2021 and 9 products with the total of VND 2.4 billion in 2022.
In the period 2021 - 2026, the orientation was 20-25 technologies/products transferred with revenue of VND 300 million. The proportion of revenue of science and technology activities would reach at least 15% by 2022 and 20% by 2026 of the total revenue of Hue University.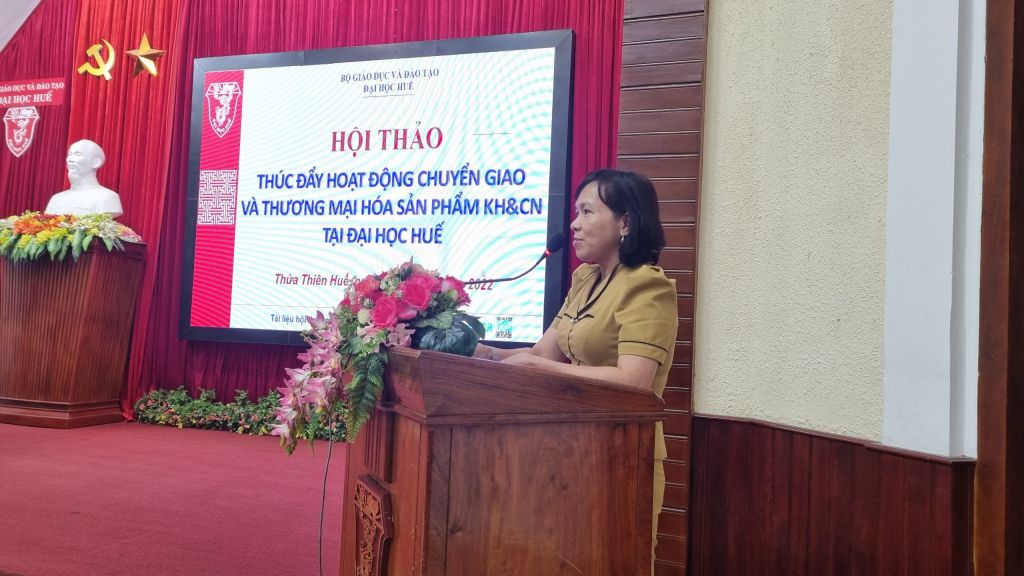 Dr. Phan Thi A Kim, Deputy Director of the Department of Science and Technology of Quang Nam province
The workshop was a forum for scientist, researchers, representatives of Departments of Science and Technology, and businesses in the area to exchange knowledge, experiences and best practice. Thanks to the workshop results, some solutions were recognized by Hue University in order to promote the transfer and commercialization of science and technology products of Hue University in the coming time.
Translated: Department of Science, Technology and International Relations, Hue University