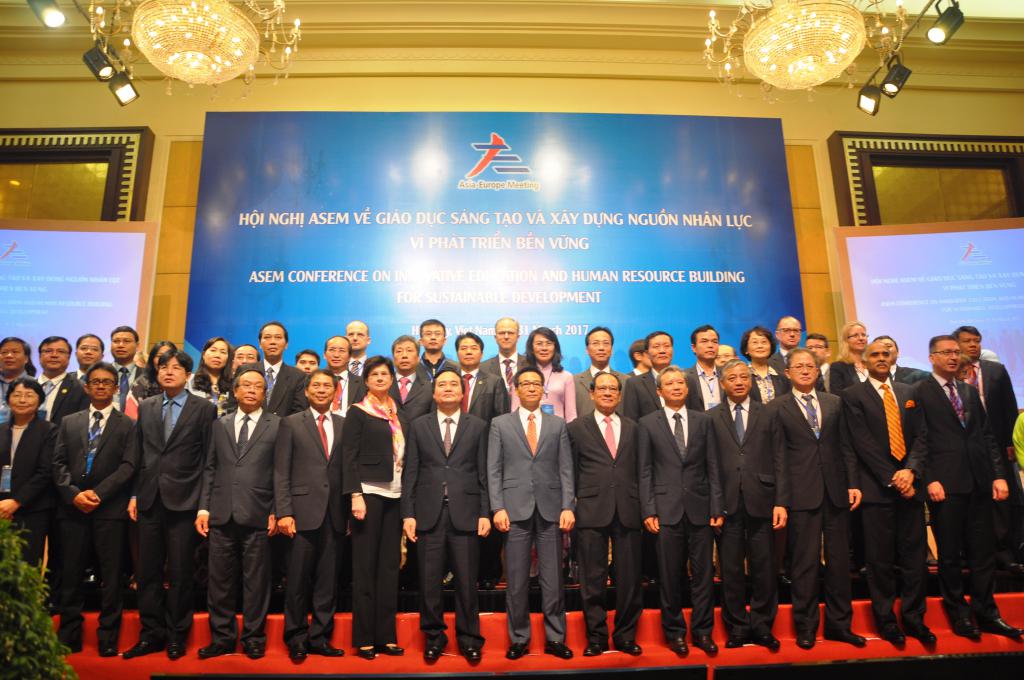 The conference featured 17 presentations by Vietnamese and international speakers at national and international levels on the following topics: The important role of education and human resource development in the 21st century for sustainable development; Opportunities, challenges and roles of stakeholders; Realities and lessons learned in Asia and Europe; From vision to action to enhance Eurasian cooperation in innovative education and human resource development for sustainable development.
In his closing remark, Mr. Phung Xuan Nha – Minister of Education and Training appreciated the participation and opinions of experts and stated that this was an obvious evidence of the commitment of ASEM members towards innovative education and training of high-level human resources in the trend of international integration as well as digital technology, artificial intelligence and intelligent equipment.
Minister Phung Xuan Nha said that the conference agreed on a number of key contents such as determining the urgency of internationalization of higher education in innovative education and human resource development in international integration trend, Promote multidisciplinary approaches in education and training for inclusive human development, lifelong learning opportunities associated with the 4th Industrial Revolution; Promote close cooperation among stakeholders in the development of education and training programs integrated with necessary skills at all education and training levels in the context of integration and internationalization of the 21st century.
The Conference successfully accomplished its objectives. The Conference summary report is an important premise for the 6th ASEM Education Ministers' Meeting (ASEAMME6) scheduled to be held in Seoul, Republic of Korea in November 2017, the 13th ASEM Foreign Ministers' Meeting in Nay Pyi Taw, Myanmar in November 2017 and the 12th ASEM Summit in Brussels, Belgium in 2018.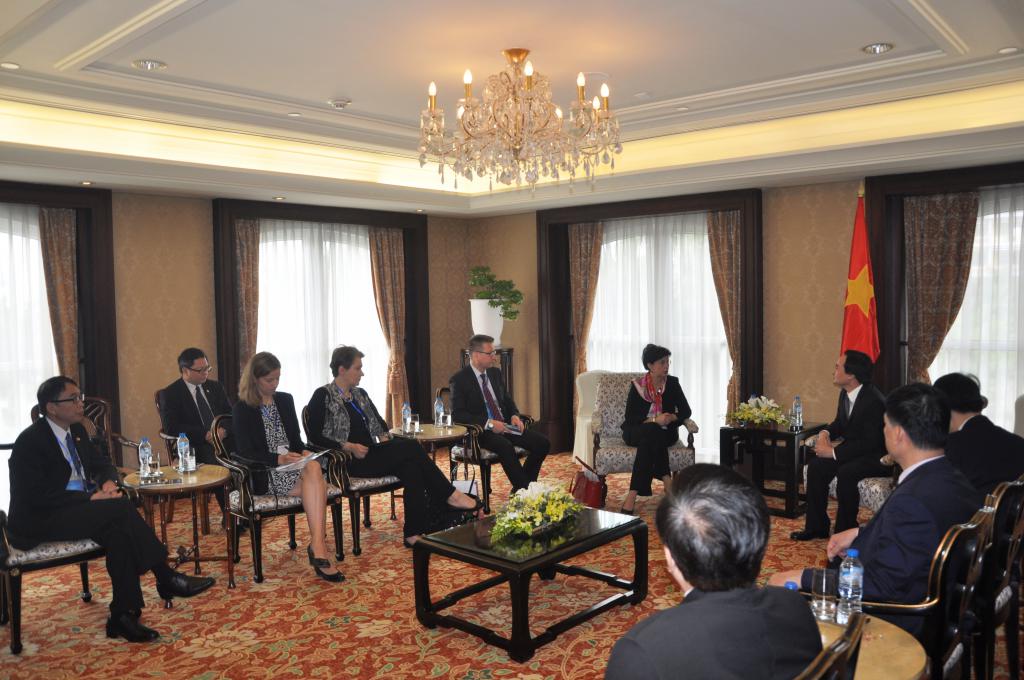 On the same day, Minister of Education and Training Mr. Phung Xuan Nha had a meeting with Mrs. Anita Lehikoinen - Deputy Minister of Education and Culture of Finland.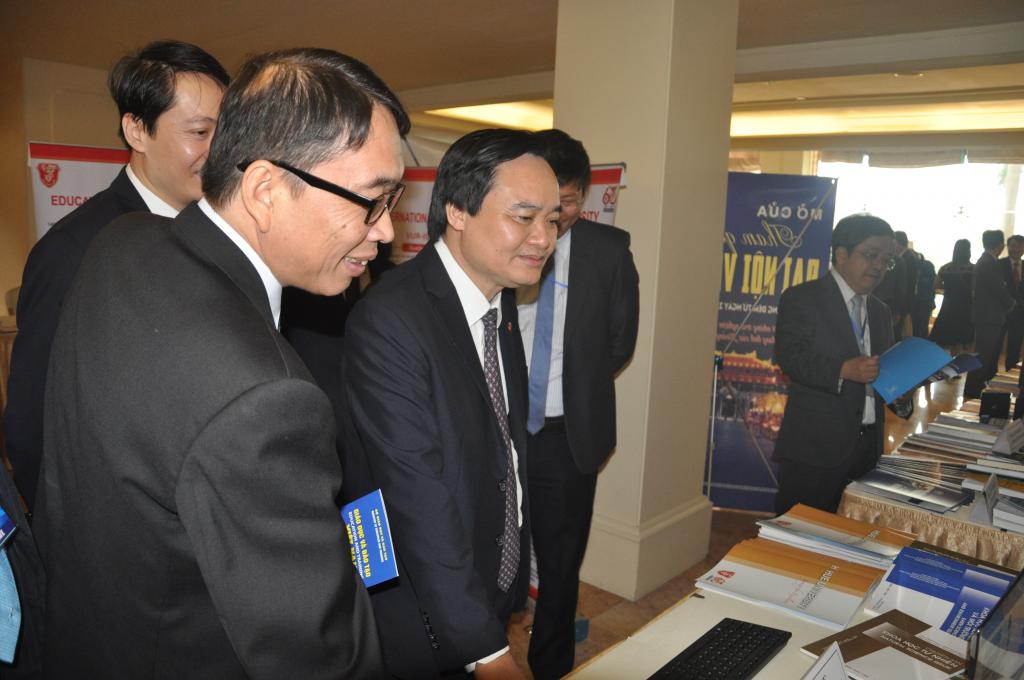 Assoc.Prof.Dr. Nguyen Quang Linh – President of Hue University introduced to Mr.Phung Xuan Nha, Minister of Education and Training, publications of Hue University at the education exhibition on the sideline of the Conference.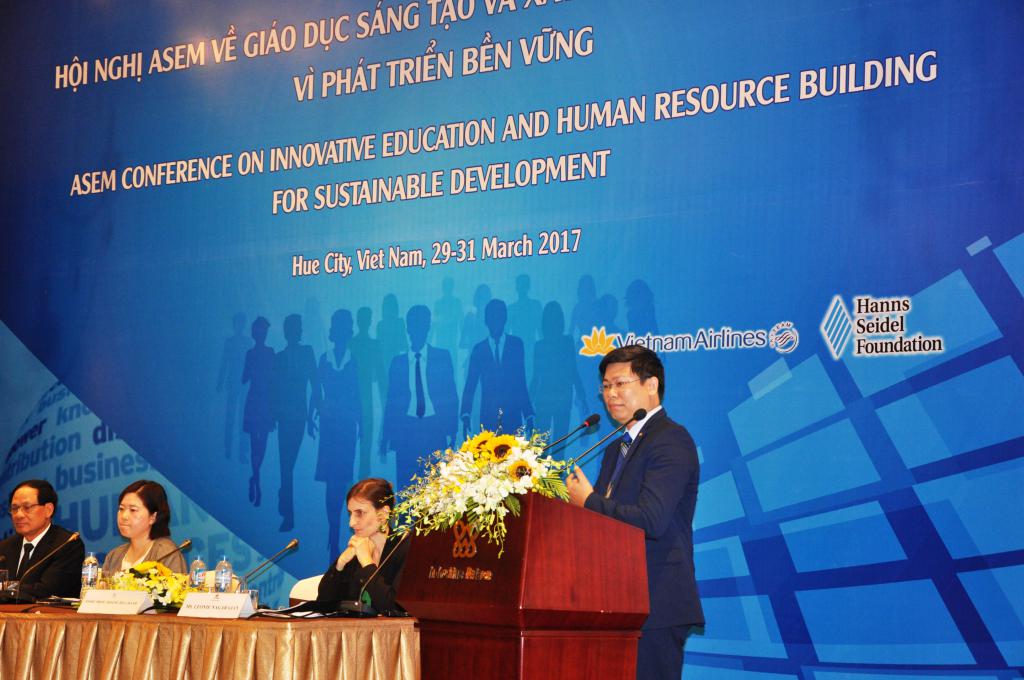 Assoc.Prof.Dr. Hoàng Hữu Hạnh delivering a speach at the Conference
Reported by TA
Translated by TH