On the morning of June 10, 2022, the workshop on Hue University connecting with businesses was a forum for Hue University and enterprises to discuss advantages and disadvantages in training and recruiting human resources. Representatives of 40 businesses and leaders of Hue University and its member universities attended the workshop.
At the workshop, representatives of businesses and universities discussed outstanding issues such as: the limitations in socio-economic development of the Central region and the Central Highlands; the application of IT in business organizations; improving students' capacity in foreign languages, IT, and soft skills, etc.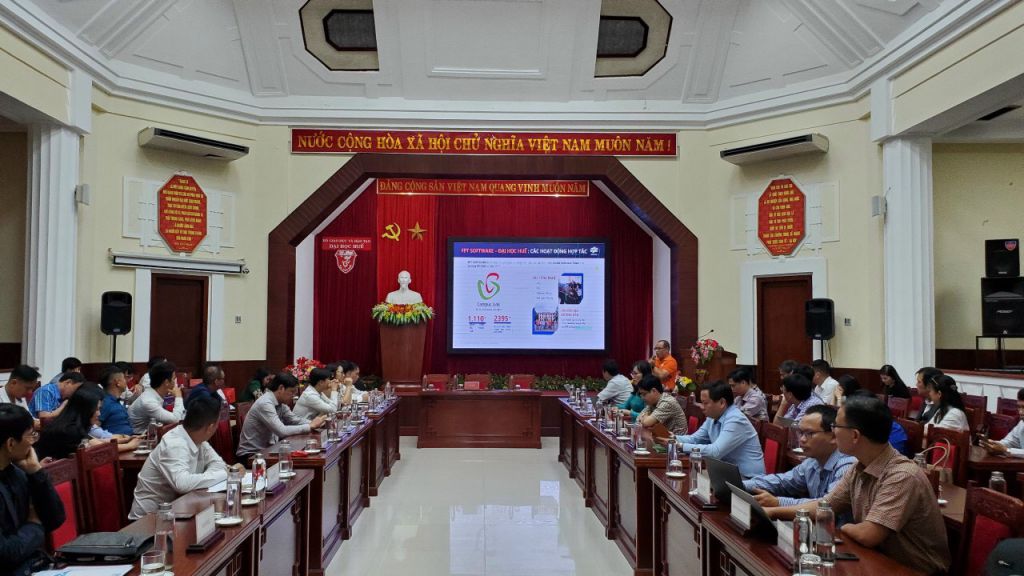 Hue University and its member universities have promoted cooperation with enterprises at two levels: Cooperation between training and research units of Hue University and enterprises; Cooperation between Hue University and localities, associations, and businesses. According to Hue University development strategy to 2030, with a vision to 2045, Hue University will establish an active connection mechanism with its scientific and training partners, domestic and international employers to participate in the process of creating value for society.
Translated: Department of Science, Technology and International Relations, Hue University