On the morning of July 30, 2022, the 5th Hue University Sports Day 2022 took place at the School of Physical Education, Hue University (Hue University Planning Area in Truong Bia). The attendants were Mr. Bui Thanh Dung, Deputy Director of Thua Thien Hue province Department of Culture and Sports, and Ms. Hoang Thi Thuy Linh, Deputy Secretary of Thua Thien Hue province Youth Union, Assoc. Prof. Dr. Le Anh Phuong, Hue University President, Head of the Organization Board, and Dr. Bui Van Loi, Deputy Secretary of Hue University Party Committee.
The event attracts more than 1.500 athletes, staff, and students from Hue University members, subordinate and affiliated units including such activities and games as tug of war, 100-meter dash, long jump, high jump, and shot put.
It was an occasion for all units and athletes in Hue University to exchange learn from each other and improve their achievements. Athletes with the highest achievements were selected to be in Hue University team for the attendance of the 10th Thua Thien Hue province Sports Day taking place in August 2022. The closing ceremony fell on the same day with prize offering.
Some photos were taken at the 5th Hue University Sports Day 2022
Assoc. Prof. Dr. Le Anh Phuong, Hue University President lights the torch of the Sports Day at Hue University Traditional House
Torchlight procession by 5 Hue University athletes with the most excellent national and international achievements from Hue University Traditional House to the School of Physical Education where the Sports Day takes place
The torchlight procession across the streets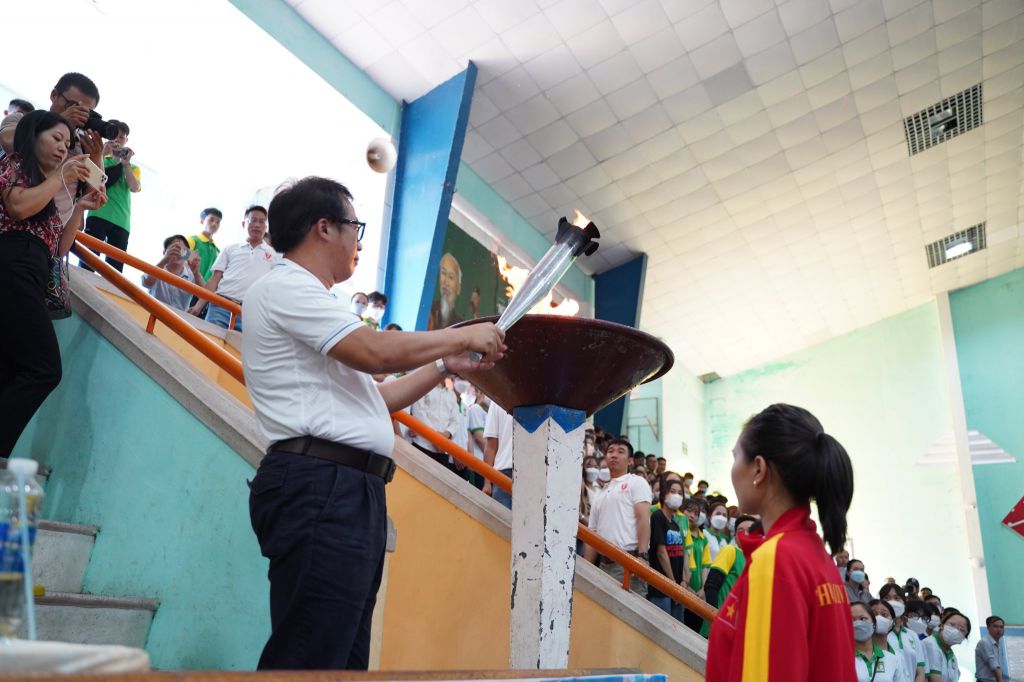 The Hue University Sports Day 2022 Torch Lighting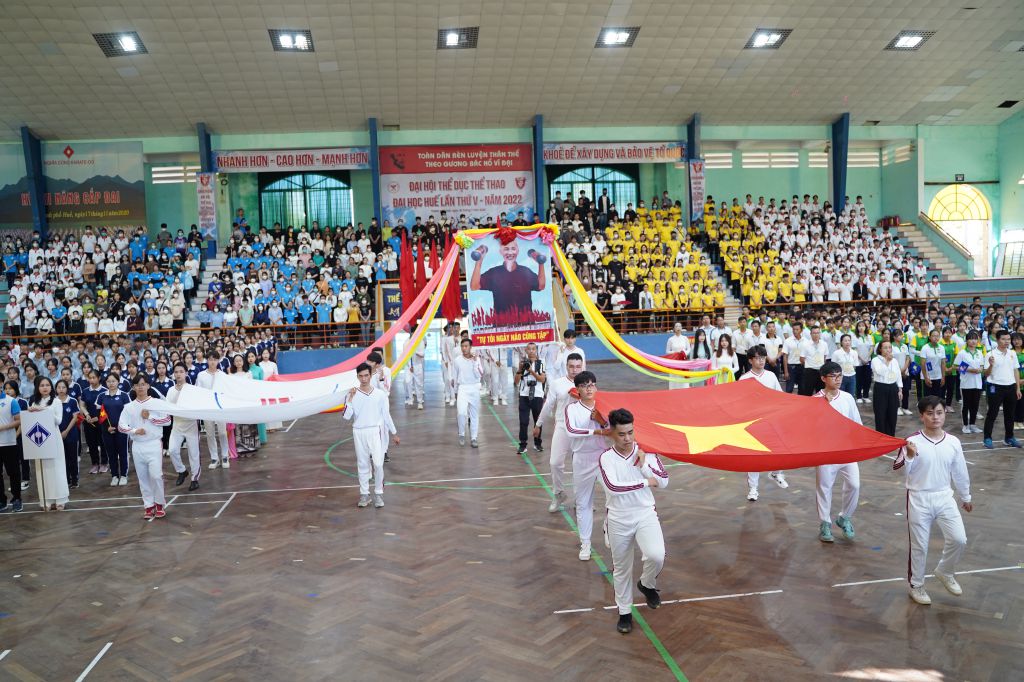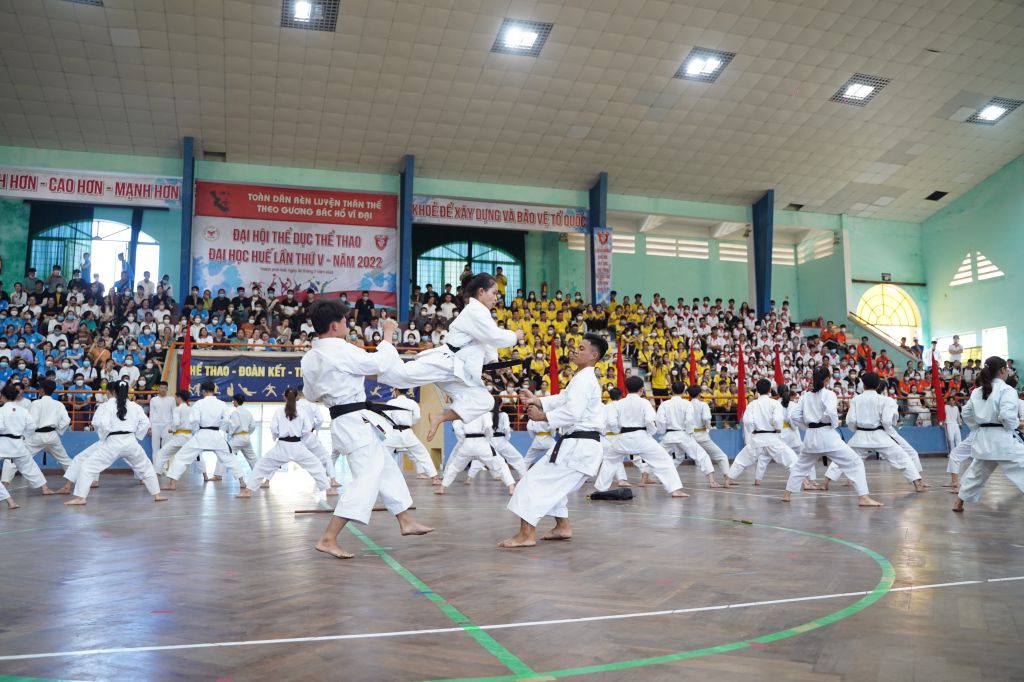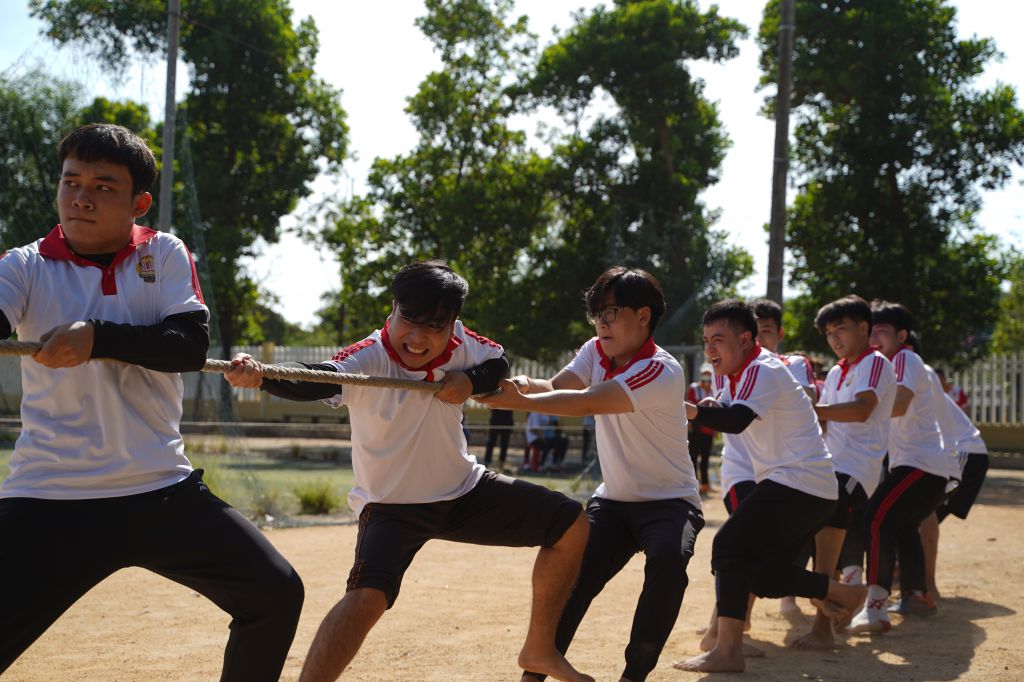 Translated: Department of Science, Technology and International Relations, Hue University