On July 16, 2018, Hue University President Nguyen Quang Linh had a meeting with a group of 27 teaching assistants, led by Vice President KO Dong Ho from Office of Academic Affairs, Chonbuk National University (CBNU).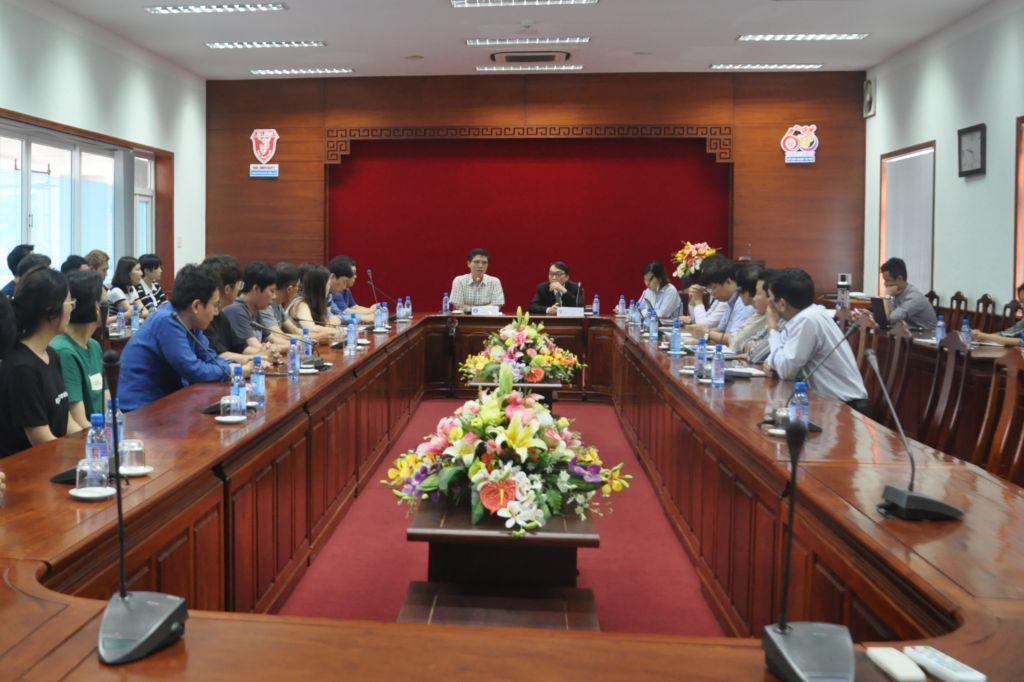 At the meeting, Mr. KO Dong Ho mentioned the long cooperation history between the two universities. In 2017, Chonbuk National University had the pleasure to welcome Hue University President Nguyen Quang Linh on the occasion of 70th anniversary of Chonbuk National University. Every year, CBNU receives 7 exchange students from Hue University. Mr. KO Dong Ho hopes that these students will become good students with talents upon their return to Vietnam. Mr. KO Dong Ho confirmed that the fruitful cooperation was resulted from deep understanding between the two universities and hoped that the two sides will continue to tighten the friendship.
Hue University President Nguyen Quang Linh added that both universities have a lot of in common. Both universities are also located at two historical cities. President Nguyen Quang Linh agreed with CBNU Vice President about the long cooperation history of the two universities.
For years, delegations of professors and doctors from CBNU have come to Hue to provide free treatment and surgery for hundreds of children with cleft lips, cleft palates, nose scars. Many groups of volunteer students from CBNU came to Hue City since 2009. Symposium on introducing research trends in plant-based vaccine production in 2011 was organised by Dr. Tae-Geum Kim, Chonbuk National University and his colleagues at the Institute of Resources, Environment and Biotechnology, Hue University. The first training course on Speech Therapy in Vietnam Central Coast and Central Highlands in 2016 was openned with technical support from Chonbuk National University.
The topics revolved around communication system for professor-student-employee-teaching assistant, employability of Hue University's exchange students in general and exchange students to CBNU in particular.
At the end of the meeting, the two sides highly appreciated the cooperation efforts and affirmed to strengthen the relationship.