Réhabilitation à domicile is an idea of a rehabilitation service system that includes a website, a mobile application that integrates treatment regimes, training videos for all rehabilitation patients. In addition, it helps patients to make appointments with home-care physicians, and rehabilitation technicians. Payments can be made through online tools.
Tournesol Team of Hue University won the third prize
"Start-up Francophone 2018" contest is organized for students of universities and colleges in the Asia-Pacific region by the Francophone University Association (Agence Universitaire de la Francophonie, AUF) and The University of Hanoi. 7 student groups of Hue University sent their projects to the contest, 05 groups were selected into the semi-final round, 05 teams entered the final round.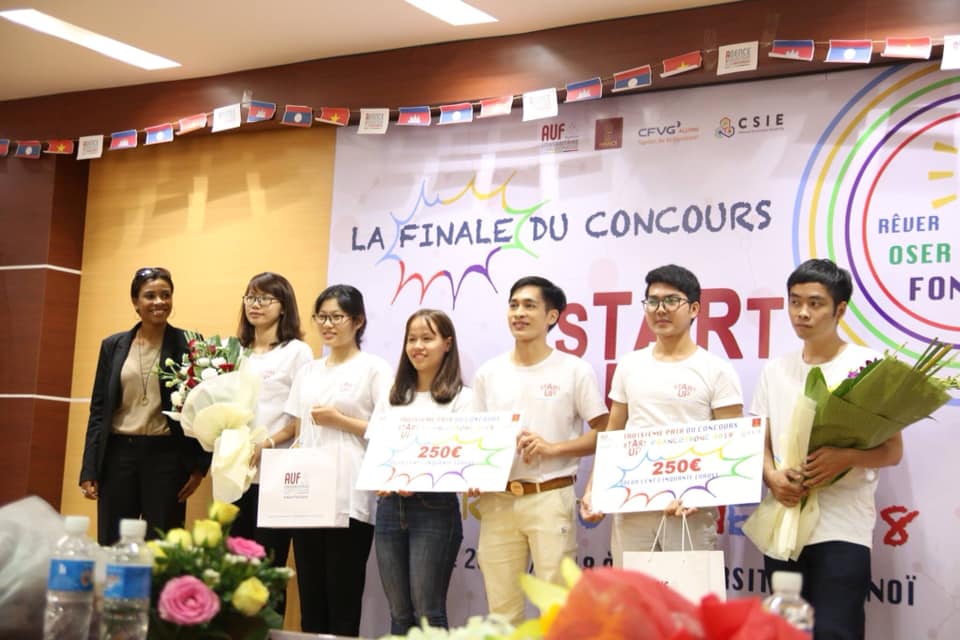 Tournesol team of Hue University has 04 members, who are 03 students from the University of Medicine and Pharmacy, Hue University and 01 student from University of Foreign Languages, Hue University. They are: Hoang Ba Hung, Faculty of General Health; Nguyen Thi Thanh Nhan, Faculty of Visual Techniques; Le Thi Hien, Faculty of Pharmacy and Le Thai Cam Trang, Department of French language.