On October 21, 2022, Assoc. Prof. Dr. Le Anh Phuong, President of Hue University, and Dr. Kim In Chul, President of BBB Korea signed a renewed Memorandum of Understanding and cooperation contract in the presence of Hue University and BBB Korea leadership representatives.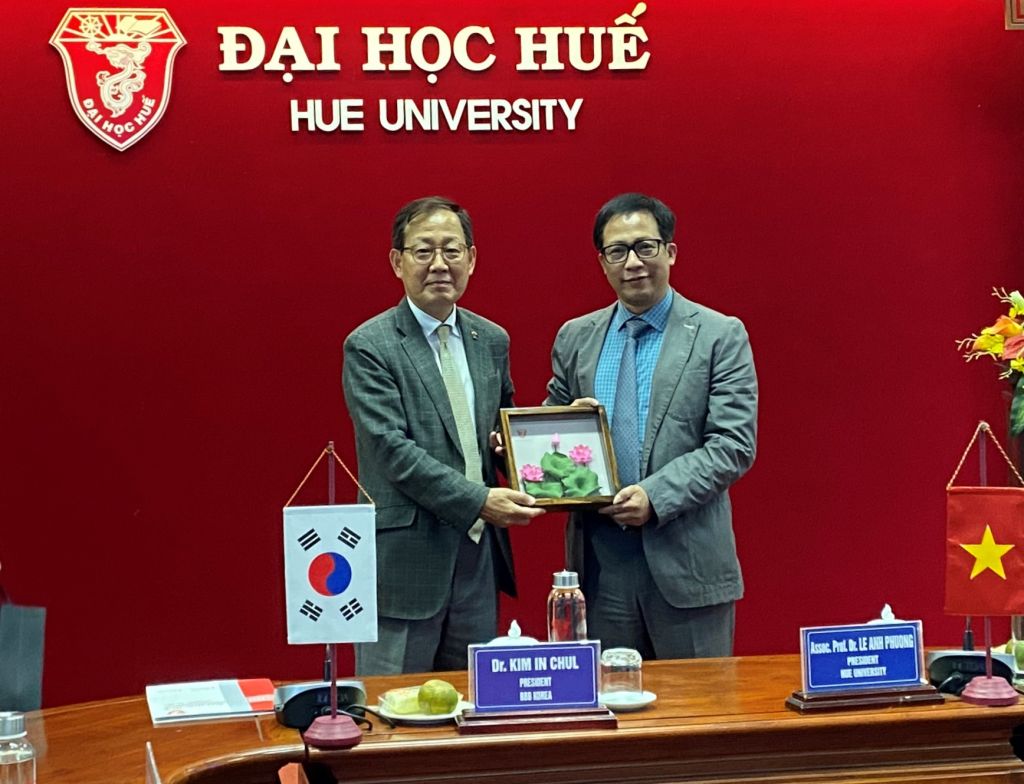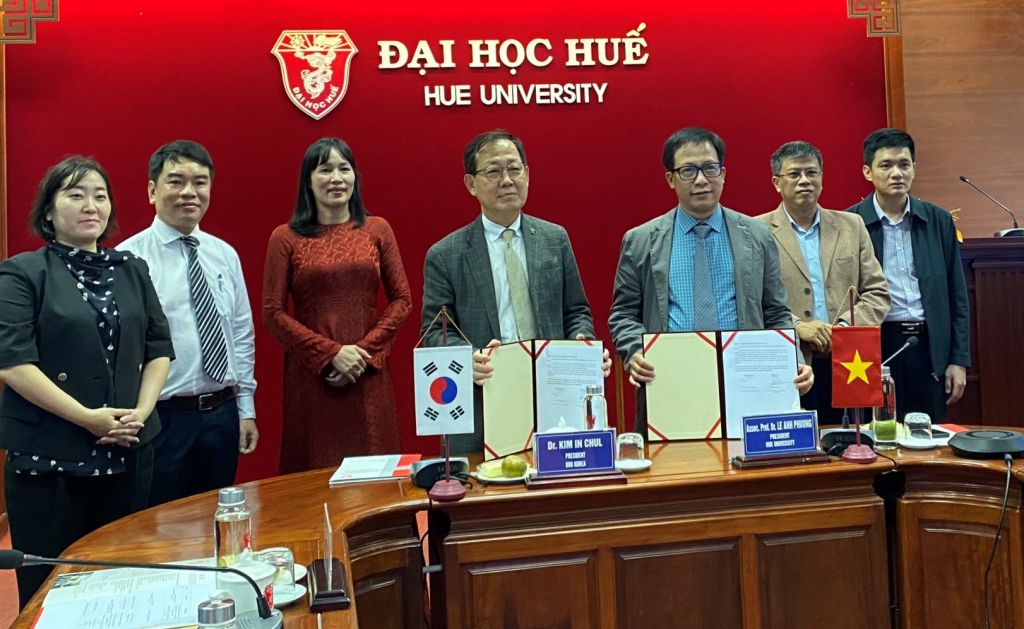 BBB Korea is the NGO of language and culture representing the Republic of Korea. For 20 years, BBB Korea has performed diverse projects on language and culture. King Sejong Institute funded by BBB Korea is an official educational institution of Korean language and culture managed by the Korean Government.
There are about 20 King Sejong Institutes around Vietnam. King Sejong Institute in Hue was built under the cooperation between Hue University and BBB Korea in 2013 and has been developing sustainably for approximately 10 years. King Sejong Institute at Hue University is aimed to introduce Korean language and culture in Hue City and to diversify information and culture exchange activities. An increasing amount of 3,700 students has helped making the cooperation between Vietnam and Korea more enhanced.
Translated: Department of Science, Technology and International Relations, Hue University