On October 18, 2022, Assoc. Prof. Dr. Le Anh Phuong, President of Hue University, signed a memorandum of understanding on academic cooperation and exchange with Yeungnam University, Korea led by Prof. Dr. Choi Oe-Chool, Rector, in the presence of Mr. Yeo Taek Dong, Director of International Relations Department, Director of Korean Language Training Institute, Yeungnam University.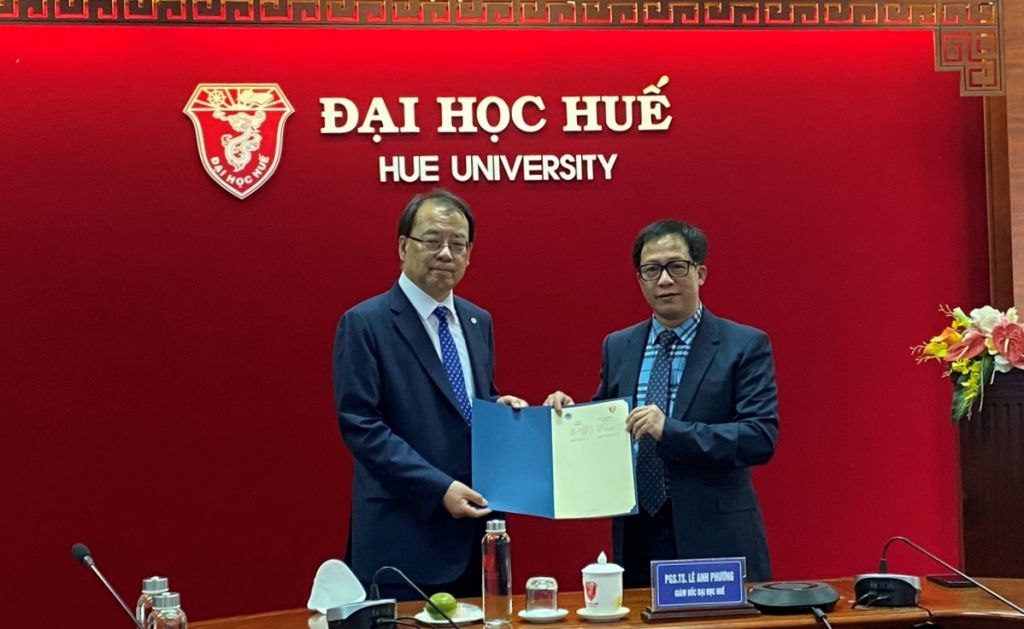 The two universities discussed cooperation in joint research and organization of conferences and seminars; exchange of information and documents; teaching and research staff exchange; and exchange programs for undergraduate and graduate students for mutual benefit.
Besides the signing of memorandum of understanding on academic exchange, the two sides signed a cooperation agreement on student exchange.
Yeungnam University has 29,000 undergraduate students and 2,700 postgraduate students.
Translated: Department of Science, Technology and International Relations, Hue University