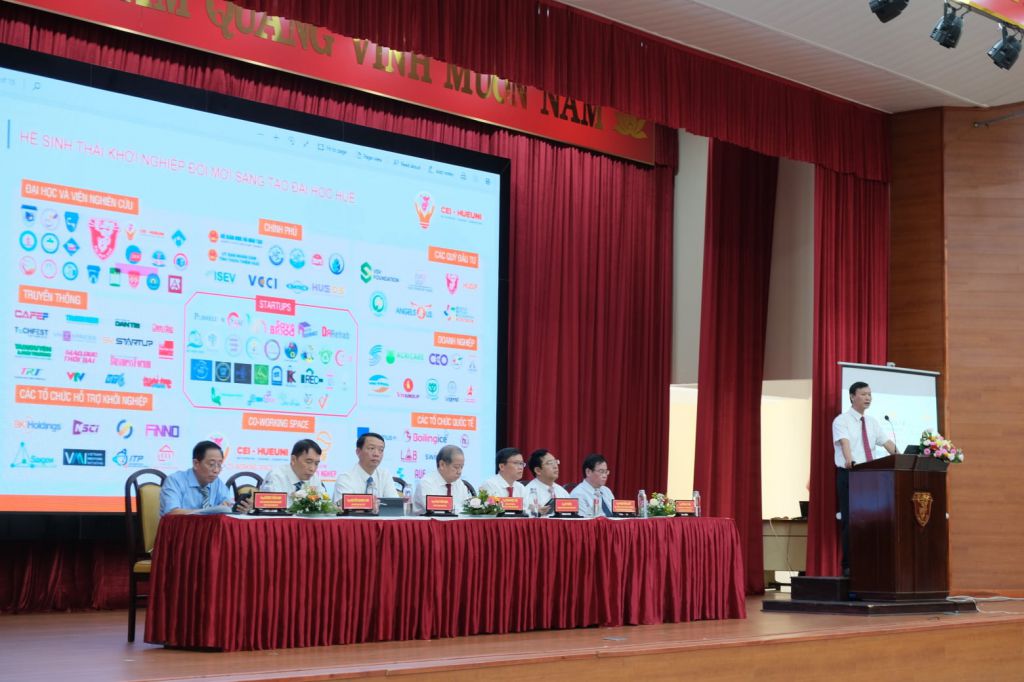 Thua Thien Hue Entrepreneurship and Innovation Forum 2020
Attendees at the meeting are Mr. Le Truong Luu, Secretary of the Provincial Party Committee; Mr. Phan Ngoc Tho, Chairman of the Provincial People's Committee; Dr. Pham Hong Quat, Director of National Agency for Technology Entrepreneurship and Commercialization Development; Assoc. Prof. Dr. Nguyen Quang Linh, Hue University President and leaders of Thua Thien Hue Province, Departments, Companies and students.
The project aims to establish an active and effective Entrepreneurial Ecosystem in Thua Thien Hue province with the frequent involvement of related factors in the entrepreneurial ecosystem; to perfect the entrepreneurial ecosystem, creating a favorable environment for entrepreneurship and innovation activities, supporting the establishment and development of businesses with the application of technology, new models of business and innovation.
In which, Hue University Center of Entrepreneurship and Innovation will closely work with Thua Thien Hue Province Center of Entrepreneurship and Innovation to develop entrepreneurial activities and services supporting startup companies.
The project also mentions to the operational structure where Hue University will host the activities in cooperation with related parties and pushing up entrepreneurial activities among faculties and students, organizing entrepreneurship, innovation competitions, and implementing project activities.
Besides, Hue University will develop training courses and programmes to raise students' awareness on entrepreneurship, skills related and startup; establishing startup clubs; consulting and supporting startup ideas, encouraging startup projects among students.
Reported: PV / Department of Science, Technology and International Relations, Hue University