On the morning of December 24, 2018, Hue University organized the grand opening of Center for Entrepreneurship and Innovation - Hue University at its office at 20 Le Loi Street, Hue City. Mr.Nguyen Dung, Vice Chairman of TT Hue Provincial People's Committee joined Mr.Phung Van Vinh, Standing deputy head of Office for Propaganda, Provincial Party Committee; President Nguyen Quang Linh of Hue University and leaders of member universities of Hue University, Thua Thien Hue Provincial Association of Enterprises, Thua Thien Hue Province Association of Young Entrepreneurs, Thua Thien Hue Provincial CEO Club.
Center for Entrepreneurship and Innovation - Hue University provides a co-working space with an area of ​​650m2, accommodating 200 people at the same time, step by step improves the components of the entrepreneurial and innovative ecosystem, creating the best conditions in terms of facilities, human resources, funding, etc. to facilitate and support innovative and entrepreneurial activities of its staff and students. The goal of Hue University's innovation and startup ecosystem is to arouse and nurture the entrepreneurial spirit among students; Create their self-confidence, conquer fear of failure; Arouse their creativity and dynamism in production and business, courage to think and do to become rich; Fire up students on their career path, etc.
In his remarks, President Nguyen Quang Linh of Hue University stated that located right at the center of Hue City, the Center provides a spacious and modern co-working space for those, especially young people, who have aspirations to start their own business to learn, form and develop innovative ideas. Hue University is willing to support these initial steps in realizing start-up ideas. Hue University then wishes to mobilize all resources including human resources and other resources, contributing to local development.

Some photos taken at the ceremony: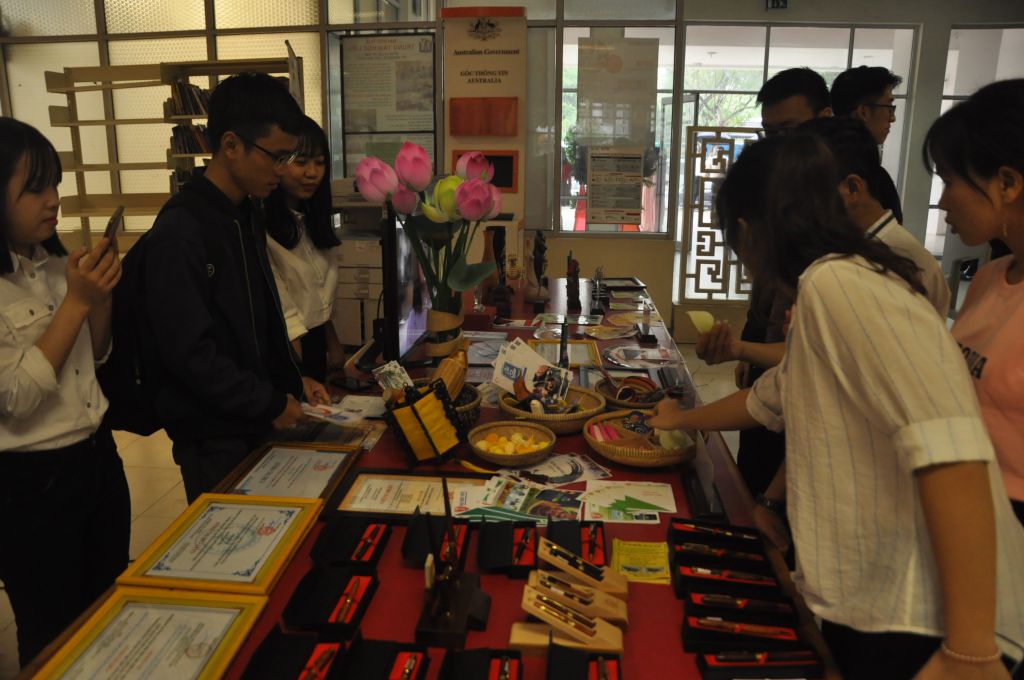 Space for students to introduce their start-up products
Mr.Nguyen Dung, Vice Chairman of TT Hue Provincial People's Committee offerring flowers to congratulate Hue University on the openning of Center for Entrepreneurship and Innovation - Hue University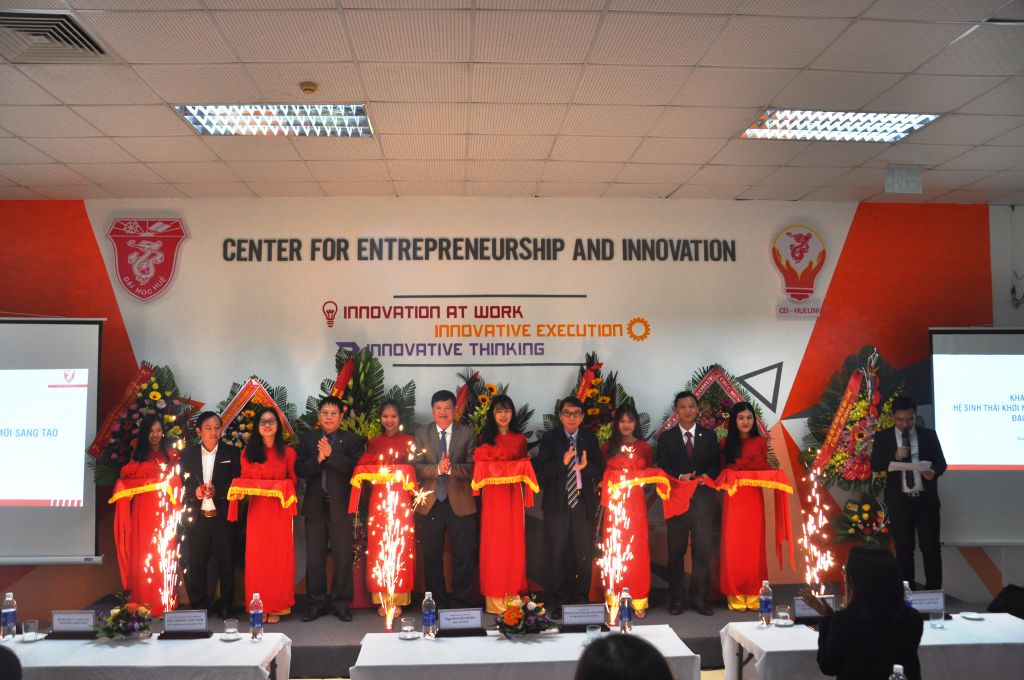 Ribbon cutting ceremony for the inaugration of Center for Entrepreneurship and Innovation - Hue University