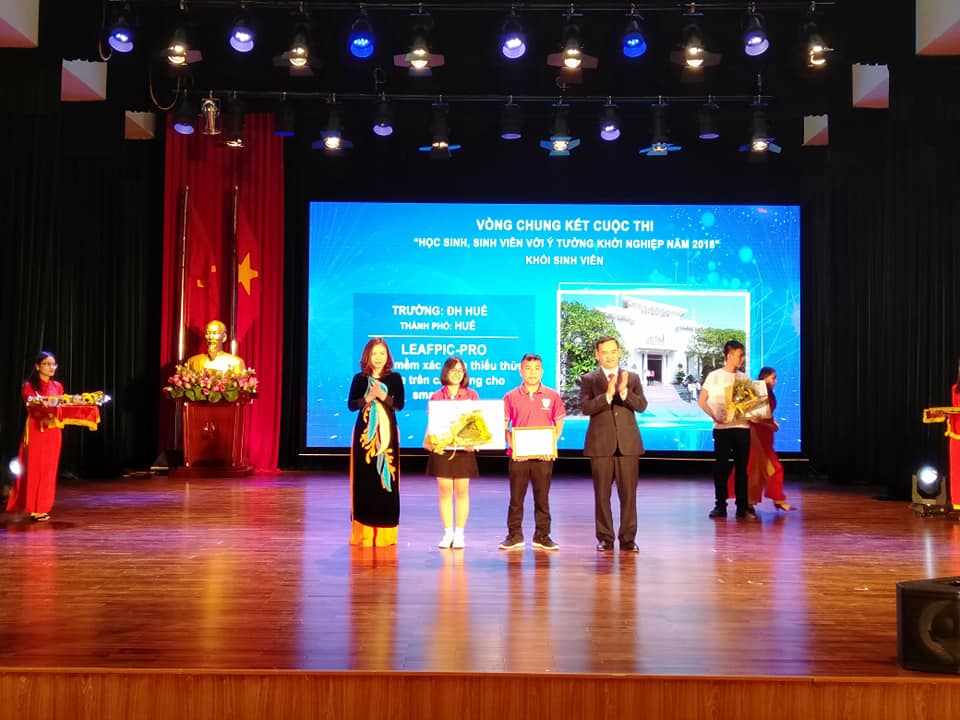 Leafpic-Pro won over 200 teams during the qualifying rounds to become one of the 10 teams that had the honor to be in the final round and was awarded consolation Prize. Leafpic-Pro is a software for smartphones developed by a group of students from Faculty of Agronomy, University of Agriculture and Forestry, Hue University. The software helps farmers, students and scientists in the field of agriculture determine nitrogen deficiency or excess in plants based on leaf color and then identify the amount of fertilizer needed to be added for plants to grow at their best, for farmers to cut down expense on fertilizers and finally in order not to negatively impact consumers'health due to nitrogen excess in the plants. The software can also help individual consumers to recognise nitrogen excess in vegetables by themselves.
Prior to that, the project had also won the third prize in the contest "Search for talents in Entrepreneurship, Creation and Innovations in Vietnam Central Coast and Central Highlands in 2018 held at Hue University.
Other teams from Hue University participating in the national entrepreneurship event for students in 2018 also had their products displayed at the exhibition booth of Hue University, including: Hue Wooden Pen, Home Art, Creative Tourism and VNSpecial. These were the projects that had been supported by Hue University Center for Entrepreneurship and Innovation.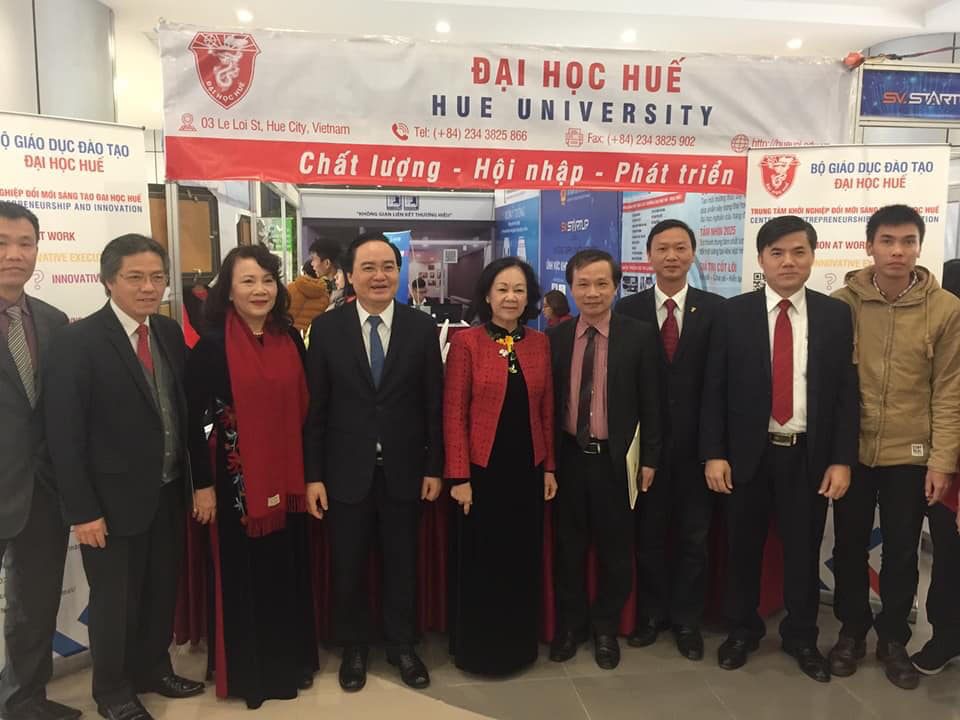 The start-up groups of Hue University proudly welcomed Ms.Truong Thi Mai, Member of the Politburo, Secretary of the Communist Party Central Committee, Head of the Central Commission for Mass Mobilization and Prof.Phung Xuan Nha, Vietnam Minister of Education and Training at Hue University's exhibition booth.
The national entrepreneurship event for students in 2018 has the objectives to evaluate support activities for students' start-up in educational institutions during the past one year; to facilitate educational institutions in experiences exchange with experts and scientists, and to demonstrate the outcome through the exhibitions of products and start-up ideas.
The event aimed to inspire students to dream and to come up with feasible and innovative start-up ideas; to equip students with knowledge and skills to set up projects from initial ideas; to honor good and creative ideas which has been proved successful from the lecture hall; To motivate students to dare to think not only on paper; To call on organizations and businesses to invest in the best ideas.