On 13/12/2018, Hue University's Vice President Huynh Van Chuong had a working meeting with the Vietnam Academy for Water Resources and Institute for Technology and Resources Management in the Tropics and Subtropics, Technical University of Cologne, Germany (ITT-TH Köln). From ITT - Köln was Mr. Günther Straub, who is the coordinator of the Master programme of Technology and Resources Management Program TERMA VN, also coordinator of the Center for Natural Resources and Development CNRD. Delegation from Vietnam Academy for Water Resources (VAWR) included Ms. Nguyen Thi Hoa and Mr. Tran Duc Thinh. The meeting focused on the possibility of openning a joint training program on resource management.
Assoc.Prof.Dr.Huynh Van Chuong said that Hue University also has very successful joint training programs with foreign partners. The Okayama-Hue International Master's Program in Agriculture and Environment has enrolled in the 12th cohort after more than 10 years of cooperation. The English-instructed Bachelor's Program in Economics and Finance, co-offered by the University of Economics, Hue University, and the University of Sydney, Australia, has proven to be an advanced program, etc.
The ITT is a central academic unit of Cologne University of Applied Sciences with the mandate for education and research regarding the sustainable management of water, land and energy resources in countries of tropical and subtropical climate. One of the current projects conducted by ITT is the BMBF funded research project "Land Use and Climate Change Interactions in Central Vietnam" (LUCCI). The research focuses on River Basin Management, Impacts of different land use systems and land cover on greenhouse gas (GHG) emissions, Bioeconomic modelling considering both ecosystem services and economic development, Stakeholder oriented development of scenarios and planning strategies towards a sustainable land and water management in the scope of climate change.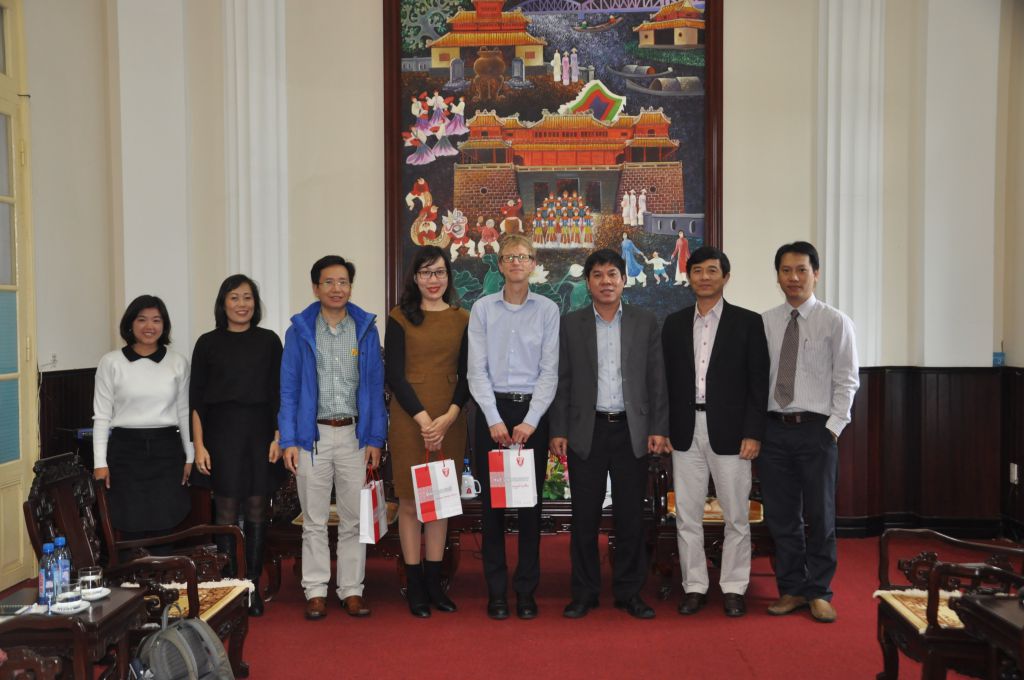 The ITT offers various Master programmes related to water and environment worldwide. One Master course focusing on Water Resources Management in the South-East-Asian region is the TERMA-VN MSc. programme (Technology and Resources Management in the Tropics and Subtropics). The programme is offered in Hanoi in collaboration with the Vietnam Academy for Water Resources (VAWR). Based in Hanoi, the Regional Training Centre for Natural Resources Management for South East Asia (RTC) is another joint venture between the Centre for Training and International Cooperation (CITIC) of the VAWR and the ITT. The programs are offered for professionals working at public institutions, private sector officials and postgraduate students. Moreover, the ITT is the focal point of eleven universities worldwide constituting the "Center for Natural Resources and Development" (CNRD) which is a knowledge hub and network regarding issues on assessing and managing the natural resources base as prerequisite for sustainable development.