In the framework of VLIR-IUC Programme, a series of workshops in Capacity Building in Higher Education was organized at Hue University from 11 to 14 July, 2023. Keynote speakers and distinguished guests included Assoc. Prof. Nguyen Anh Dung, Deputy Director of the Higher Education Department, the MOET; Prof. Nguyen Huu Duc, Former Vice President, Vietnam National University in Hanoi; Prof. Martin Valcke, Gent University, Belgium, Project 1 Leader, VLIR-IUC Programme; Assoc.Prof. Le Anh Phuong, Hue University President.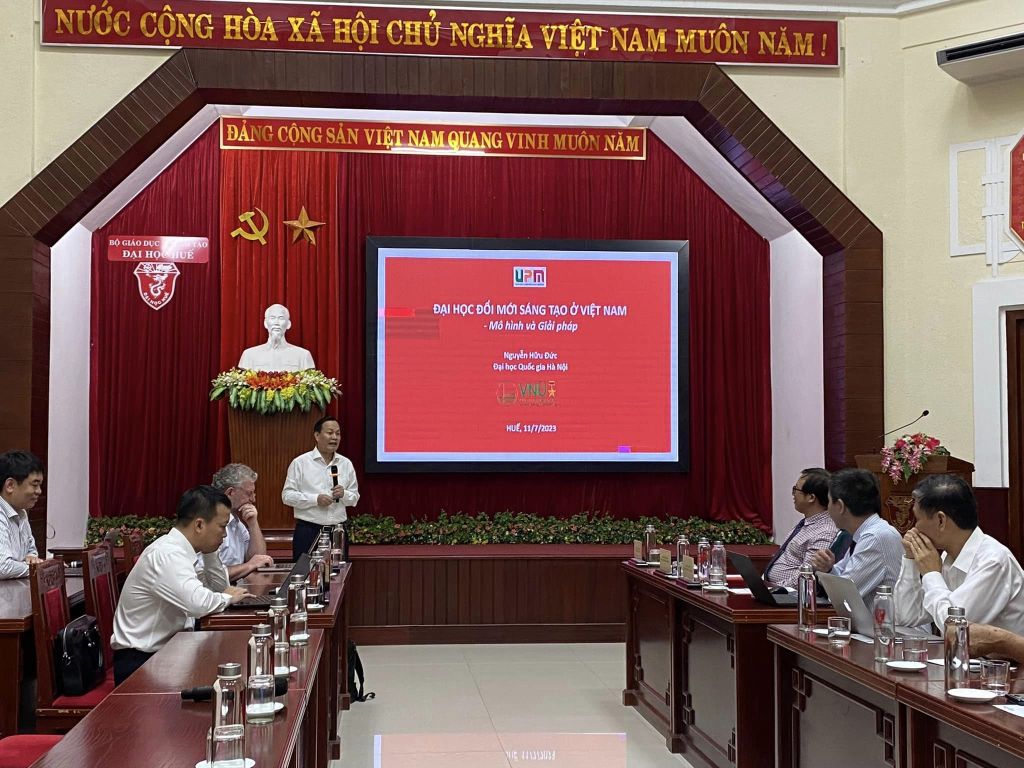 Prof. Nguyen Huu Duc delivered his speech at the workshop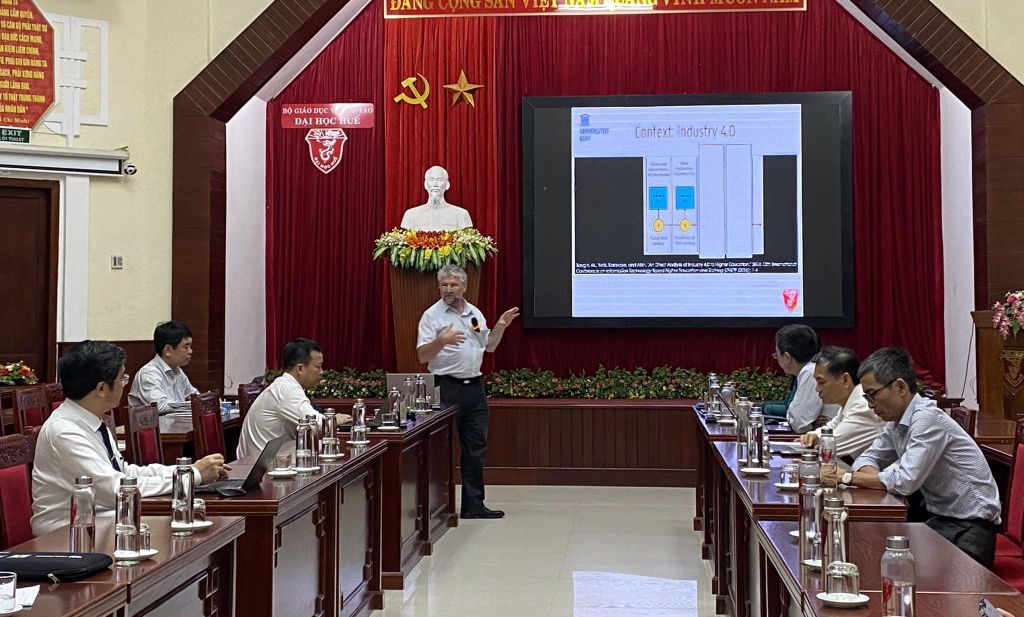 Prof. Martin Valcke noted that Industry 4.0 is already there and education 4.0 is therefore needed
Assoc. Prof. Le Anh Phuong, in his speech on "Hue University – Development towards a model of innovative university", noted that Hue University takes science, technology, and innovation as core values of all activities.
Following the workshop on educational innovation, other workshops on "Sharing experiences in multidisciplinary education", "Interdisciplinary connection among core research group" and "Application of software for internal quality assurance system management at Hue University".
Translated: Department of Science, Technology and International Relations, Hue University