n the afternoon of March 09, 2022, the ceremony to award scholarships of Keidanren Japan-Vietnam Economic Committee (Keidanren) and the Japanese Chamber of Commerce and Industry in Vietnam (JCCI) was solemnly organized at Hue University online and offline. Dr. Do Thi Xuan Dung, Vice President of Hue University, Mr. Morita Shimpei, Representative of Keidanren Japan-Vietnam Economic Committee Chairman, Mr. Tatsuya Toyama JCCI Committee for Social Contribution and Human Resource Development, Mr. Kurokawa Kunihiro, Vice Chairman of JCCI Danang were present at the ceremony.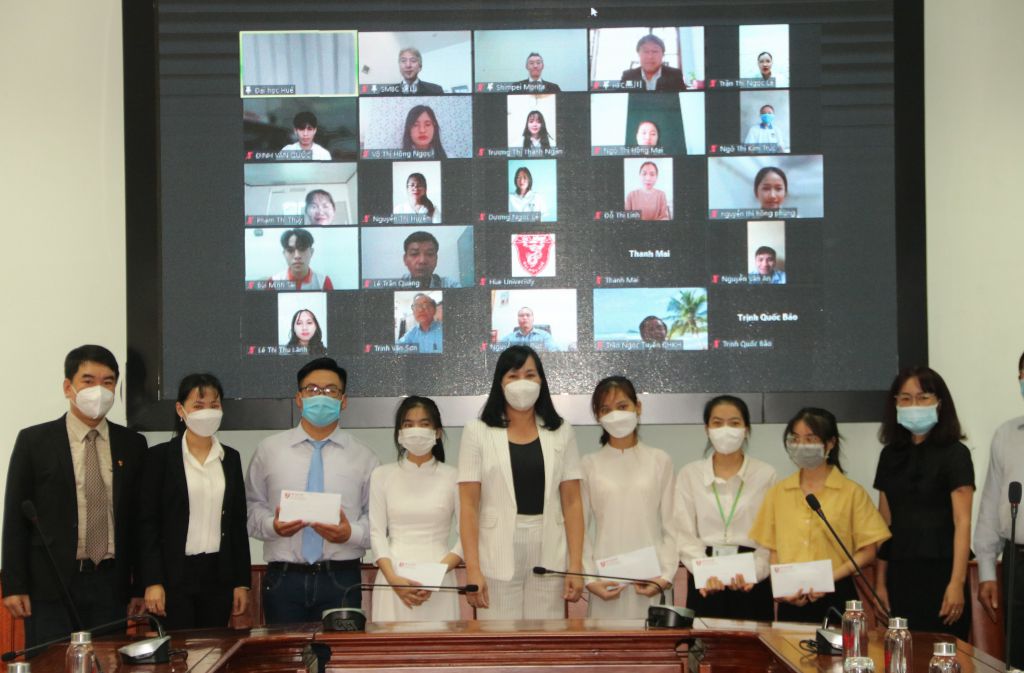 This is the 21st year Keidanren and JCCI awarded their scholarships to Hue University students. This time, 20 scholarships valued at VND 7,000,000 each were awarded to poor but studious students in order to support their studies.
Representative from JCCI, Vietnam revealed that more than 1,800 students from Hue University and Da Nang University had been granted these scholarships since 2002. Scholarships from Keidanren and JCCI have inspired and motivated students to make more effort in their academic performance and contributed to the close ties between Vietnam and Japan.
Reported & Translated: Department of Science, Technology and International Relations, Hue University