On September 26th, 2023, at Hue University, Assoc. Prof. Le Anh Phuong, the President of Hue University, hosted a meeting with HE. Ms. Vuyiswa Tulelo, the Ambassador of the Republic of South Africa to Vietnam and the delegation from the Embassy.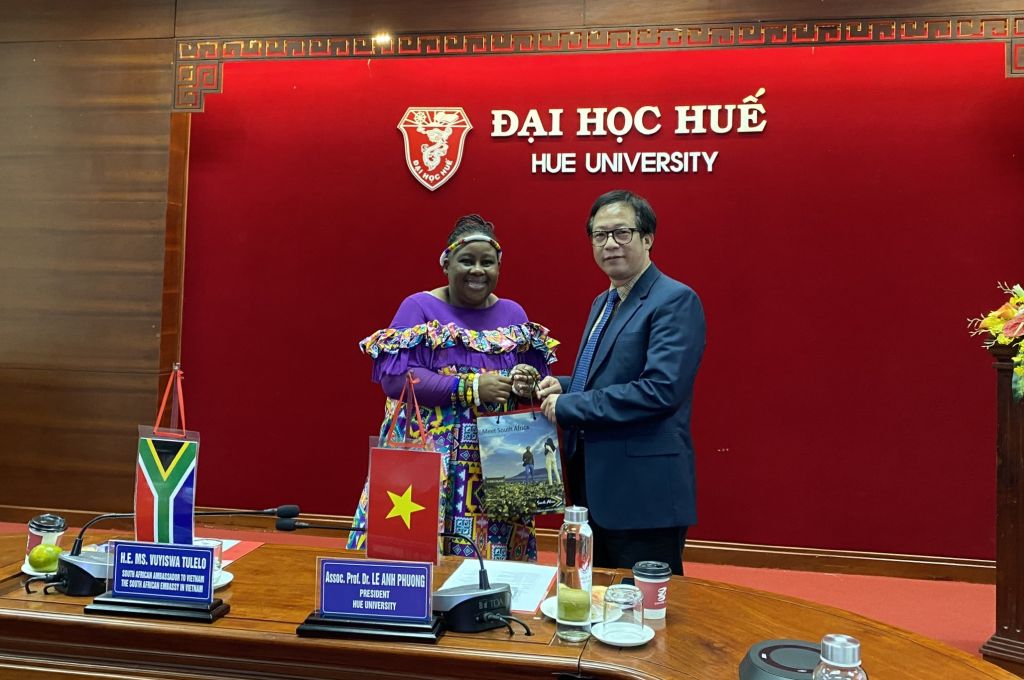 During the meeting, Assoc. Prof. Le Anh Phuong, Hue University President, introduced information about the multidisciplinary and diverse potential of Hue University, emphasizing opportunities for collaboration across various fields. Hue University President hoped that the Ambassador would support Hue University in connecting with organizations and universities in South Africa to collaborate in human resources training and research development.
Ms. Vuyiswa Tulelo mentioned that her visit to Thua Thien Hue and Hue University aimed to further develop relations in education, commerce, tourism, and cultural exchange between the two countries, with education and training as a key factor. The South African Ambassador wished to promote cooperation with Vietnam through concrete and practical activities and facilitate collaboration between Hue University and universities and colleges in South Africa for fostering exchanges, signing memoranda of understanding, and jointly developing programs in areas of strength.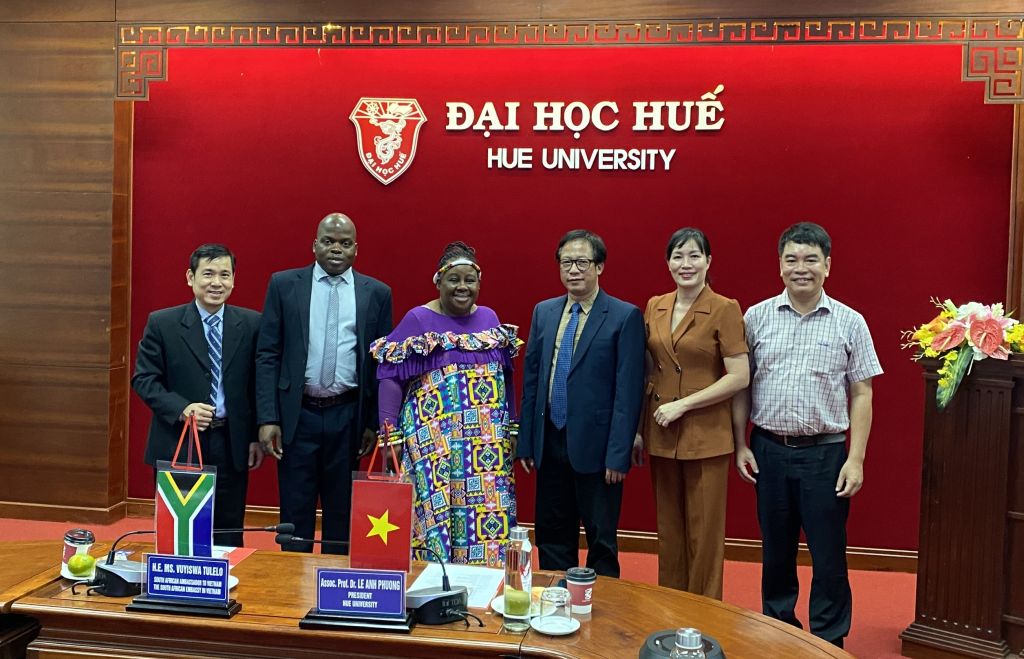 The year 2023 marks the 30th anniversary of diplomatic relations between Vietnam and South Africa (December 22, 1993 - December 22, 2023). Ms. Vuyiswa Tulelo hoped that through this working visit, the cooperative relationship between the two sides would continue to grow, opening up new opportunities in various fields.
Translated: Department of Science, Technology and International Relations, Hue University