On July 15, 2020, at Hue University, Assoc. Prof. Dr. Nguyen Quang Linh, Hue University President, and Mr. Ho Xuan Vinh, Director of APEC Land Hue Joint Stock Company (APEC) entered into a cooperation agreement opening opportunities for mutual collaboration. Assoc. Prof. Dr. Huynh Van Chuong, Hue University Vice President, leaders of member universities, and affiliated units of Hue University also attended the signing ceremony.
At the signing ceremony, the two sides agreed to determine the training needs, training scale, and training qualifications in the fields of Hospitality and Tourism and develop advanced training programs. APEC cooperates with Hue University to open a Happitopia Hue Happy Start-up Center which is located at Hue University. Both sides will also establish a CEO Club of Business - CEO Millennium Hue, organize training activities and introduce APEC business products and models.
Moreover, APEC creates favorable conditions for Hue University students to practice their vocational skills at APEC including Real Estate, Finance, Tourism, Hotel, and Economy. APEC and Hue University will develop a cooperative plan on Organic Agriculture and Performing Arts.
Regarding human resources, the two sides will cooperate and provide information on job vacancies in each training field.
In term of community activities, the two sides are responsible for participating in community activities as the Zero-VND Happy Supermarket, Happy Library, Happy Class.

APEC accompanies Hue University faculty members and students throughout the training process and offers many scholarships for outstanding students who meet the APEC criteria.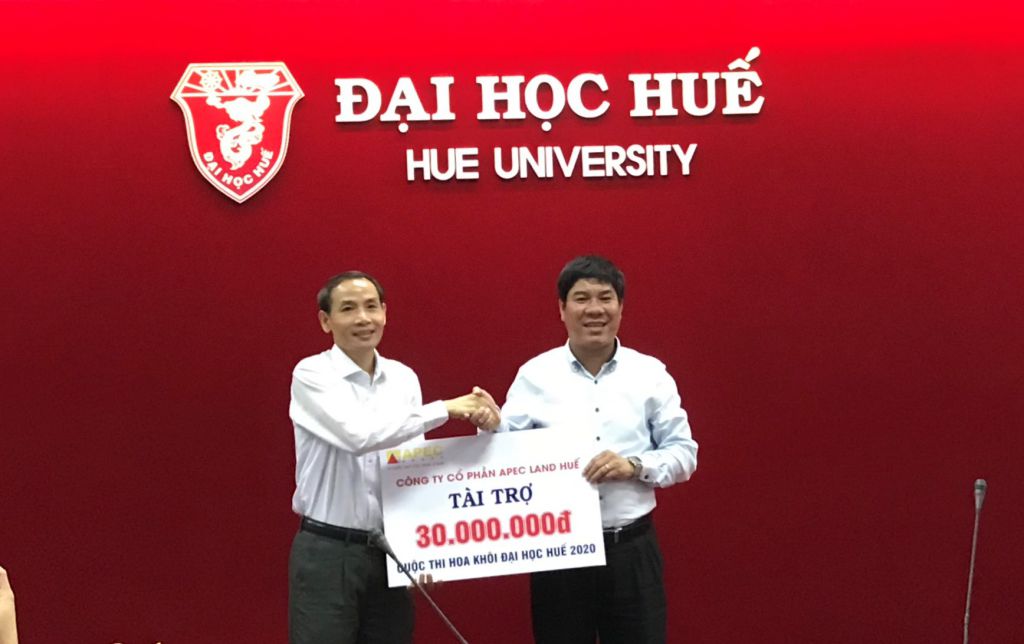 On this occasion, APEC Land Hue Joint Stock Company sponsors VND 30 million for Miss Hue University 2020 Contest
Reported: PV / Translated: Department of Science, Technology and International Relations, Hue University